Vampires Love Movies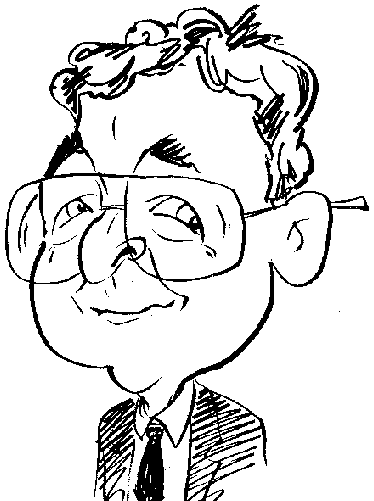 Review controls
Perhaps it was a mistake to start checking on this next title on Halloween as it might encourage a deluge of late night callers. Actually I got off light in this respect as just a pair of "trick and treaters" arrived on my doorstep to interrupt my playing of the game of Sinister City.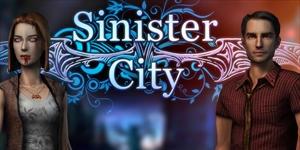 Arriving from Jet Dogs Studio, Sinister City Deluxe has been classified as an Adventure game. You are cast in the role of a person who is responsible for bringing together two lovers, John and Nina, who have been forced apart by the evil forces residing in Sinister City. However before setting foot into the confines of Sinister City and being faced by its vampire inhabitants, you might like to customise some of the game's environmental features.
You can adjust the volume levels for background music and sound effects plus decide whether to play in full screen mode. A choice of Casual or Advanced game play is available. In the case of Casual mode you get the helpful appearance of sparkles and lightning plus a quick recharge of the Hint feature and a tutorial. Advanced mode turns off sparkles and lightning effects plus there is no access to the tutorial. It also doubles the time for the Hint feature to recharge,
An opening introduction sequence introduces the player to the game's use of 3-D characters. These characters deliver their dialogue in text format and spoken dialogue using voice actors. While some attempt has been made to show lip movement, the overall effect is more like somebody eating with an open mouth rather than synching the mouth to the actual words. I found the effect rather off-putting.
Running across the bottom of the screen, when exploring the different scenes making up Sinister City and its surrounding area, are the available tools to help you make progress. As usual with games of this genre, the inventory, holding the collected items, is positioned centrally. Usually I would expect to find the Hint feature to the right of the inventory but the developers of this game have opted to place it on the left hand side. Depending upon the chosen difficulty level, recharging the Hint will take 30 seconds in Casual mode and 60 seconds in Advanced mode. Taking over the space usually occupied by the Hint feature is a shortcut to the main menu,, in the form of a globe. As your cursor moves around a scene, it will emit a red glow when it encounters an item of interest.
During his search for Nina, John will be expected to complete various tasks that might include Hidden Object scenes and mini-puzzles. Often these interludes will include a "Back" tab allowing you to step back to the previous scene and acquire additional items.
Hidden Object game play tends to make use of the text list approach for the items to be found. However the list will be broken up into groups with just one group being displayed at a time. Once the current group has been discovered then another group will take its place and these items can then be selected. In some cases items could be hidden behind another object or within a different area of the current scene which is where the "Back" tab might prove useful as you go off in search of items in the required listing.
There is more of a Hidden Object touch to some of the mini-puzzles that need to be faced. As part of specific tasks that John will need to complete, certain tasks, such as repairing a clock or putting a mirror back together. Items will need to be collected and these are generally concealed within cluttered scenes. Boxes in the top left area of the screen will display the progress of finding these objects. Once all the necessary items have been collected then they will be transferred to the inventory where they can be pit to some use.
Using the Hint feature will bring up a look at a different version of the same scene or another area highlighting a specific point. However at one point in the game whenever I used the Hint feature I was directed to an area which did not contain any useful item. Thinking that this might be a novel way of sending the player a message that an important task had not been completed, I backtracked through some previous steps and made sure I had completed every task before attempting further progress. This time completion of previous tasks removed the outbreak of empty areas being pinpointed.
Sinister City does take a little getting use to with its innovative approach to its game play which certainly adds to the challenge of playing this title. Spread over 50 scenes with a town inhabited by vampires, the game features 3=D characters that were not particularly believable. Available from various gaming sites the game requires a 1GHz processor with 512MB of RAM and 110MB of hard disk space running Windows XP and later. I downloaded by copy of the game from Gamerhouse.com where it is available for $9.99.