Honor View 10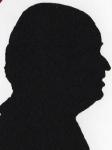 Honor have the same parent company as Huawei in fact their UK PR is in the same building in London. So a lot of the latest technology can be found in both these brands. Here I am looking at the Honor View 10 one of their recent releases.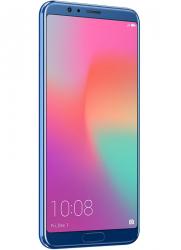 click image to enlarge
The Honor View 10 measures 15.5x7.3x.8cm and it weighs 171grams, mine had a smoky blue back and sides that was matt in finish, the screen can be shiny in direct sunlight but still does not seem to show finger marks.
The viewable screen is 13.5x6.5cm which gives the notional diagonal imperial screen measurement of 5.98inches; the default screen resolution is 1080x2160 and 18x9 aspect ratio LCD panel, which is full HD plus a bit.
This is running Android 8 with EMUI overlay to give some extra choices not available on most Android offerings.
The right side has a volume rocker and below this the on/off button. The base has microphone, USB 'C' socket for charging and use with a OTG device my 64GB Kingston unit worked fine, there is also a 3.5.mm socket for headphones. The left side has the insertion point for a Micro SIM. The top has a second microphone. Finally the back has twin cameras 16MP colour and 20MP monochrome and an LED flash. What you do not get with Honor that you with Huawei is the Leica lens but it still takes rather good images.
'2x' lossless zoom is possible by clever use of the twin lenses.
Some say they want/need a second SIM this has one but at the cost of a Micro SD Card slot, you can have two SIMs but then no micro SD card slot, your choice.
Most units have the fingerprint sensor on the back Honor put theirs on the front below the screen which cuts down its screen size by a tiny amount but it is surely easier to access on the front of the phone.
Colours on the screen are vibrant and the whites really stunning on a phone in this price bracket you will have to look long and hard to find better.
Most reasonable phones have a step counter and other health apps even pulse rate using the fingerprint sensor but this is the first phone that I have used that comes with instant translation, point it at a menu in a foreign language – I have tried French, Spanish and German and it gives you a good idea of what you might be about to order and you might even avoid embarrassing yourself.
You get 128GB of memory – remember you also have a micro SD card slot as well – so most should never run out of space even with lots of video. It has a Kirin 970 CPU and 6GB of RAM.
The battery is 3750mAh so even the most demanding user will get a full day.
One way of looking at the difference between Huawei and Honor is to use the football example one is Premier league and you pay for that and the other is Championship still good but the poor relation but of course they cost less however this still has far more to offer than a lot of other phones in the same price bracket.
The Honor View 10 is available for £429.99 SIM free from Amazon.