A Tale of Magic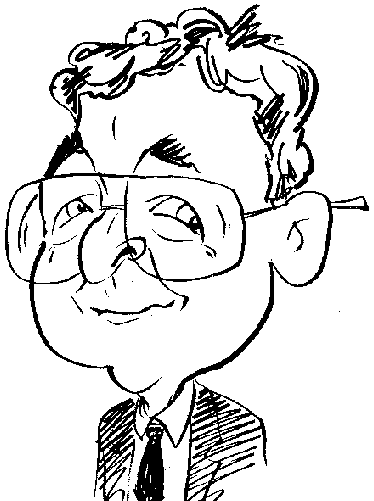 Review controls
To those in the know Galdor's Bluff has always been a magical place. And those in the know include the development team at Gunnar Games who have come up with this next title in the Small Town Terrors' series, namely Galdor's
Small Town Terrors: Galdor's Bluff is a Hidden Object Adventure game that invites you to attend a performance of Thurman the Magnificent, one of the world's greatest illusionists. But I am getting a little ahead of myself and need to supply some background information regarding the game and its main protagonists.
I have been looking at the Collector's Edition of this title which is available from GSP. As usual with Collector's Edition offerings, a number of bonus items are included in the package. Some of these items, including Concept Art, Wallpapers and various Solitaire card games, are available immediately as is a Strategy Guide offering help in case you get stuck. Once the main game has been completed you can access a bonus chapter.
Before entering the world of Galdor's Bluff you can create named profiles for individual players. These profiles, recording a player's progress, can contain the volume levels for music, effects, ambience and spoken dialogue plus whether to play in full screen mode with a custom cursor. You can also select from four different levels of difficulty.
At the easiest level is Custom mode with a quick recharge of the Hint and Skip features plus sparkles identifying interactive areas. You are also show exact steps to complete tasks using the Hint feature and have access to a map showing which locations have tasks that need to be completed. Expert mode has a slower recharge of the Hint and Skip features, no identification of interactive areas and hints that will only nudge you in the appropriate direction. The map does show those locations where tasks need to be completed. Hardcore mode is even slower at recharging the Hint and Skip features. There are no helpful sparkles or hints and the map does not indicate where tasks need to be completed. The final mode lets you cherry pick from the various settings.
This story begins when Sir Charles Galdor, not wishing for his knowledge to die with him, takes on two young apprentices so he could teach them all his secrets. Following the passing of Sir Charles, his two protégés, Joseph Thurman and Roger Addington, set themselves up as magicians and quickly build up impressive reputations. With grand mansions at either end of the town, Thurman and Addington are in constant competition with each other as they develop new tricks.
You are cast in the role of an unnamed detective who is sent for by Joseph Thurman who claims to be worried that somebody is planning to sabotage his latest performance entitled Master of Flames. You arrive just in time to witness a conflagration during which the performing magician is burnt to a cinder.
An optional tutorial will lead you through the different types of cursor used in this game and its other aspects. There are cursors to indicate when you can examine an area with overlaid windows, pick up items, move in certain directions and speak to other characters. Actually you do not do any speaking but they do with the dialogue provided by a voice actor and also printed on the screen in text format. While the body of the character speaking will be static, the face will show some animation.
Running across the bottom of the screen, when in Adventure mode, will be the tools available to you in your investigation. Taking up a central position in your inventory holding the items required to complete different tasks. Chevrons at each end of the inventory allow you to cycle backwards and forwards through the items when there are too many to be viewed at one time.
To the left of the inventory is a Journal which records your discoveries and, once found, a map that will instantly transport you between the limited locations used in this game. On the right side of the inventory is the Hint feature, which changes to the Skip option during mini-games, and a Strategy Guide. Unlike most other games with a Strategy Guide, this feature is not synched to your position in the game. You manually need to work through the pages to find the assistance you require.
Earlier I mentioned that Hidden Object game play was included in this title. In fact there are 13 instances of Hidden Object scenes. Many of these scenes opt for the familiar type where you need to find objects in a text list. Items in the list coloured red will require an additional action before they can be found. A few of the scenes ask you to find objects and then replace them in the correct position.
It is possible to complete this game without tackling a Hidden Object scene. With each Hidden Object scene you have the option of playing a game of Pyramid Solitaire instead. Unlike normal Solitaire games, you can reshuffle the cards as many times as necessary to ensure that the game is completed.
Dotted throughout the game are 50 morphing objects which can be found and a number of mini-games. The developers of this game have come up with a variety of mini-games, some of which have a degree of innovation and can be challenging.
While the game features reasonably well-drawn graphics, spoken dialogue and challenging mini-games, it does lack content. I was able to complete the main game, opting for Solitaire instead of Hidden Object game play, within two or three quick sessions. The game requires a 1.2GHz processor with 256MB of RAM and 640MB of hard disk space running Windows Vista and later. Currently I have been unable to get any pricing information from Maximum Games who is the new owner of GSP.