Mysteries, Secrets and Shadows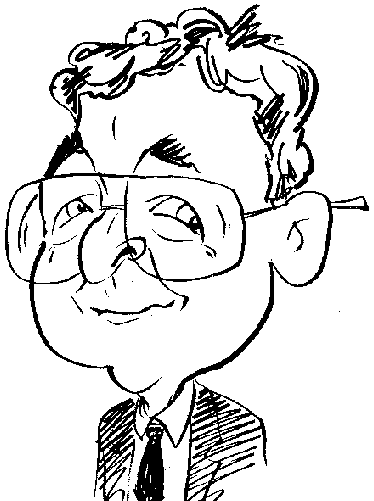 Review controls
Step into three different environments as you tackle a trips dose of Hidden Object game play action.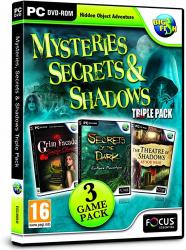 click image to enlarge
Bundled together in a single package, entitled Mysteries, Secrets and Shadows, are three Hidden Object Adventure games. The three titles making up this triple offering are Grim Facade - Sinister Obsession, Secrets of the Dark - Eclipse Mountain and The Theatre of Shadows - As You Wish. Although packaged together, these three title are the work of different developers who have stuck with a similar set-up routine which includes the creation of profiles, adjusting volume levels and full screen viewing.
Grim Facade - Sinister Obsession
Giving you a choice of Casual, Advanced or Hard difficulty levels, the game casts you in the role of a detective. You have been called in to investigate the discovery of a notebook. This document describes the murder of three women who were all friends of the Conti family in whose home the notebook was found. Helping you carry out your investigation, the game provides you with a number of tools arranges across the bottom of the screen.
Taking up a central position is an inventory holding the items you collect. To the left of the inventory is a journal recording your findings and the number of coins in your possession. These coins, found in numerous scenes, can be used to purchase items from Giovanni's Store found within the game. Placed to the right of the inventory is the game's Hint feature represented by a hand fan. Additional fans can be found in the game's Hidden Object Puzzles and Hidden Object scenes and can be used to power the Hint feature so you do not need to wait while it recharges.
Along with its collectible coins and fans, the game tends to differentiate between Hidden Object puzzles and Hidden Object scenes. In the case of the former, you will need to identify objects by their silhouettes and then use each one as the means to collect the next item. Hidden Object scenes uses the standard format of finding the text list of items or a specific number of one type of object concealed within a cluttered scene.
As you move around this gaming environment, you will meet other characters and animals. These characters are presented in fully animated format and, when they have something to say, their dialogue will be delivered by a voice actor. You will also be distracted from time-to-time by a shadowy figure that makes fleeting appearances.
Secrets of the Dark - Eclipse Mountain
As with the first title in this triple pack, this game, developed by Orneon, gives you the choice of three levels of difficulty. You can select from Regular, Advanced or Hard with different charging rates for the Hint feature, use of sparkles and the removal of certain features. Profiles can be created to record the progress of different players as they take on the role of a scientist-historian-scholar who is fascinated by ancient civilisations and mystical legends.
As the follow-up title to Secrets of the Dark - Temple of the Night, this game is set in Thailand as you investigate and save your friend from the Demon of Darkness who is threatening to break free from its imprisonment and dominate the world. Again you will be faced by a dual environment that can be switched between a demonic or normal view by changing the illumination of a room.
Arranged across the bottom of the various scenes are menu, inventory and Hint options. You also get assistance from the appearance of sparkles to pinpoint Hidden Object scenes and a cursor that changes shape to indicate when different actions are possible.
Travelling around the gaming environment, you will meet an occasional character who will provide information delivered by a voice actor, even in the case when it is a stone statue. Some of these statues have an important role to play. They have the ability to change a normal object, identified by a special symbol, into something that could prove useful. The symbol of the object must match the symbol of the statue.
Hidden Object game play uses two different formats. Making frequent appearances is the standard format with the combination of a cluttered scene with a text list of required acquisitions. Any item coloured white in the list will be available immediately while those coloured yellow need an additional action before they can be selected. From time-to-time, Hidden Object action will reverse itself as you need to replace items, rather than find them, within a scene.
Spread throughout the game area are a number of mini game puzzles. These interludes vary in type and difficulty. If necessary a Skip option will become available after a short delay.
The Theatre of Shadows - As You Wish
This game, developed by VOGAT Interactive, casts you in the role of Elu the Hunter of Darkness whose task in life is to answer distress calls and fight evil where ever it is encountered. In this case the call for help comes from Donna whose husband was acting strangely.
As with the other two titles. you are offered the choice of three levels of difficulty. These levels are Casual, Challenge and Expert. They offer different rates of charging the Hint feature, the use of sparkles and a penalty for mis-clicking during Hidden Object game play.
Assistance is provided by an array of tools across the bottom of the screen. There are tools to access a map that will transport you between locations and provide you with a list of where tasks need to be completed. You also get an inventory of collected items plus the chargeable Hint feature. In addition your mouse cursor will change shape to indicate when certain tasks, such as move in a certain direction or interact with an object plus speak to another character with their dialogue appearing in text format, are available.
Hidden Object game play tends to switch between two formats. Usually you will need to collect a text list of items located within a particular scene. Certain items, coloured orange, will need some form of action before they can be selected. Occasionally you will be asked to replace items within a scene instead of finding them.
The game contains a number of mini game puzzles which appear more often than Hidden Object game play. Often a puzzle will require a set list of tasks that need to be carried out in a specific order to get the desired results necessary to make progress. With some puzzles I was sorely tempted to make use of the available Skip facility.
Perhaps due to its lack of spoken dialogue, I felt the Theatre of Shadows did not flow as well as the other two titles but it was still challenging. Overall I would have to vote for Secrets of the Dark as my favourite title from the pack. I have seen this product listed on eBay priced at £13. The game requires a 1.4 GHz processor with 1280MB of RAM and 1714MB of hard disk space running Windows XP and later.
Mysteries,Secrets and Shadows Triple Pack (PC DVD) Games Fast Free UK Postage 5031366210098 | Amazon