Rebuilding a Village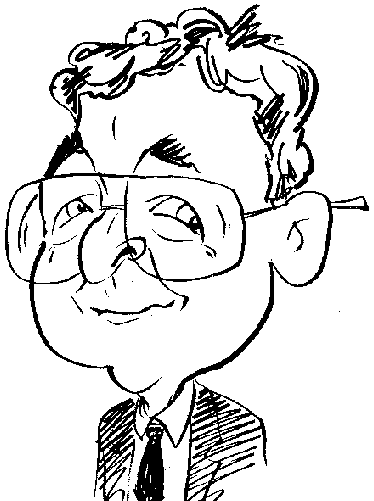 Review controls
Can you repair the damage caused by a sorcerer and an evil army in this next game?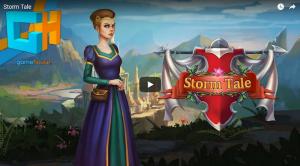 click image to enlarge
Set in medieval times, Storm Tale is a Green Sauce developed Match 3 game that is based on a village that has been devastated by a prophecy involving an evil sorcerer named Tyranus. Following a terrible storm brought about by Tyranus, a terrible army attacked the village, stealing its possessions and then burning it to the ground. You are summoned to aid Annabelle, one of the keepers of the village, and Erik a bearded powerful fighter, in the restoration of the village and prepare it for any future attacks. That may occur
Before embarking on the challenge of facing 100 levels of Match 3 action, you can make some adjustments to the game playing environment and create profiles for individual players. You can adjust the volume levels for background music and sound effects plus decide whether to play in full screen mode with a custom cursor, tutorials and match hints to aid your quest.
There is a choice of three difficulty levels, well actually there are six levels as the original three each have an expert or casual setting. You can opt to play in relaxed mode at your own pace, select challenge mode with a set number of moves or opt for timed mode by beating the clock. A further decision, whether to play in Casual mode with fewer obstacles and more power-ups or an expert with more obstacles and fewer power-ups can be made.
Arriving at the desolated area left by the storm and evil army attack, you meet Annabelle and Erik who, through spoken and printed dialogue but no lip movement, explain the need to build a new village by collecting wood, gold nuggets and other resources earned through playing Match 3 levels. Storm Tale uses the standard format of Match 3 game play as you create groups of 3 or more similarly embellished tiles by swapping two adjacent tiles arranged on grids of varying shapes.
Each grid has its own combination of challenges that need to be met in order to complete the level. As you create matches, you need to be on the look out for gold nuggets, golden tiles, keys and treasure chests. While most elements can be collected as part of a matched group, keys and treasure chests will need to be manipulated downwards toward the bottom of the grid before being collected. Incidentally once collected keys unlock blocked areas of the grid.
As well as the collection of embellished tiles, gold nuggets and golden tiles, Storm Tale grids also feature obstacles and power ups. By progressing through the various leads and helping to rebuild various resources, such as a sawmill, cottages, farm, locksmith, quarry and protective wall with watch towers, power-ups, in the form of a sword, club, whirlwind and lightning appear to the left of the current grid and can be used when necessary to help complete a grid. You can also earn dynamite, bombs and barrels of TNT by making matched groups with more than three tiles. These power-ups can be used to clear away obstacles, such as crates, chains, stone, ice cubes. grass, lava stone and metal, that tend to get in your way.
At the completion of each grid, you are issued with a report form. This form will detail your level score, time and moves taken, goal achieved and a score ranking. This ranking feature always seems to place you above other random players in the list.
From time to time, Erik and Annabelle will appear and advise which tasks should be completed next when rebuilding the village. These rebuilding tasks, which appear in groups of four, are indicated by four mini icons situated in the bottom left of the scene featuring the current state of the village. You will need to have collected the appropriate resources before building can start. To help the appropriate icon will be highlighted with an arrow when it can be built. Once selected, construction will take place automatically and requires no input from the player. An occasional animated figure will be seen running around the area to no obvious purpose.
As progress is made through the 100 levels of this game, trophies will be awarded as specific targets are reached. You will also be granted access to a daily bonus scheme as you select your choice from six eggs to gain a reward . After each Match 3 grid, visitation from Annabelle or Erik plus a view of the village being rebuilt, you are shown a village backdrop scene as the next stage of the game is loaded. This constantly reappearing of this backdrop does tend to be annoying as you made to wait, maybe by just a few seconds but it does add up, before continuing.
Apart from this delaying screen aspect, I enjoyed spending many hours playing the game. Storm Tale requires a 1 GHz processor with 1GB of RAM and 123MB of hard disk space running Windows 7 and later. I downloaded my copy of the game from Gamehouse.com where it is available for $9.99.