Google Approved Tablet TP1060J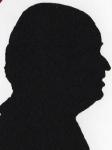 Review controls
This is a larger Android Tablet that has an 'approved by Google' label. I am told not many tablets have. It comes in quite a large box for an Android Tablet. There are three different Android Tablets in the range I was sent the largest the 10inch offering, I hope to get a smaller one soon.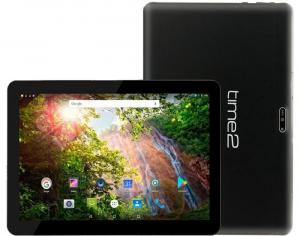 click image to enlarge
This 10" Android powered tablet from Time2 measures 24.5x17x1cm and weights 513grams.
The viewable screen is 21.5x13.5cm which gives the notional diagonal imperial measurement of 10inches.
The right side has the volume up and down controls and below that the on/off button. The base and left side are clear, the top has micro USB connection, headphone socket and behind a lift off door are Micro SD Card slot and SIM slots, also in this area is the rear 5MP camera. There is a pair of OK speakers either side at the top all my descriptions assume you are in landscape mode.
In the box is a 75cm micro USB to USB cable and a 13amp plug so you can charge from the mains or a USB port.
Bootup after a three second push on the on/off button is a less than sparkling 36 seconds; shutdown is a far better 3 seconds.
The micro USB connection is not only used for charging but also supports OTG devices so could be used to store videos for playing when on the move.
If what you need is email, web browsing and Apps from Google then at less than £120 this 10inch offering could be the answer as not only do you get Wi-Fi use within the home or office but 3G use when on your travels with the addition of a SIM.
The screen at 10inches is large enough to be able to read web pages easily and the onscreen keyboard is easy enough to use unless you are writing a novel rather than an email.
For example using Gmail in landscape you can see at least a dozen emails, and, in portrait seven. The landscape view uses the two screen mode showing the selected email in the right hand pane.
Android Apps are normally good but there may be some things that require a Windows App so think about that and while 3G is acceptable for sending and receiving emails it might not be fast enough for video streaming as these days most expect 4G.
The screen sadly is very shiny but so are most PC Notebooks – apart from the high end one – and so sadly is the screen surround so this does tend to show finger marks. I would suggest that for phone calls you use a headset or earbuds as you look rather strange holding a 10inch Tablet to your ear and when I tried this in the privacy of my home my hand spread was not able to grip the unit firmly.
The unit has Android 7 which is the latest widely available version but not Android 7.1 the latest build but all the good things like Adaptive Brightness and the ability to stay in the orientation are all implemented well.
The more observant of you will have noticed the 's' when I mentioned the SIM slots as this supports two SIMs so if you use it for both home and office and you are provided with a work SIM you can differentiate and receive both work and personal calls on the same unit which surely beats having to carry two units with you.
This unit has 16GB of internal storage and only around 1GB of that is used. This unit also supports DuraSpeed which gives priority to items in the foreground when multiple Apps are open.
Android has always been good with working with voice, while Windows is now catching up I know lots of people who successfully dictate to Android and while Cortana is improving she's not a patch on voice in Android. In heavy use the battery lasted around five hours.
Android was built on touch and this supports multi touch while Windows only has touch on the more expensive models.
So the minus points 3G rather than 4G, a shiny screen and or course it's not Windows. Plus points it's very good value, few good value Android Tablets have SIM slots and this has two, a good size screen, easy to use and its Android not Windows.
The Time2 TP1060J is available from Time2 for £119.99 with free delivery or from Amazon at the same price also with free delivery.