Stop the Thief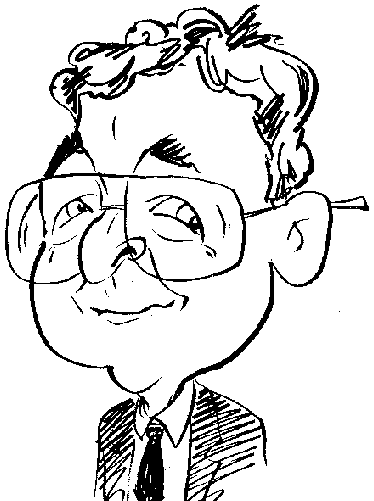 Review controls
Can you solve the mystery of missing children as your detective agency sends you to Arbourshire.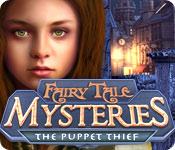 No doubt you have heard the story of the travelling entertainer who went from town to town playing his music and telling stories. The entertainer was probably referred to as the Pied Piper with special reference to the location known as Hamlyn. But this time the entertainer is a totally different character who takes on the central role in "Fairy Tale Mysteries - The Puppet Thief", a Hidden Object adventure game developed by Gogii.
I have been looking at the Collector's Edition of the game which comes with a number of bonus items. Apart from the instantly available Strategy Guide, providing guidance in the form of a step-by-step instructions and annotated screen grabs, the other bonus items only become available once the main game is completed. So you have to wait before accessing a bonus chapter, concept art and wallpaper as you investigate the disappearance of children from the town of Arbourshire.
As the game can be played by different people, you need to create profiles to record the progress of each player. You can also adjust the volume levels for background music, dialogue delivered by voice actors and sound effects. Other features include playing in full screen mode and using a custom cursor that changes shape to indicate when difference actions are possible.
When playing this game, there is a choice of three levels of difficulty. At the easiest level is Casual which offers a tutorial and visual help such as glimmers and sparkles. Both the Hint and Skip features recharge quickly. When selecting Advanced level. the tutorial and visual help are no longer available while the Hint and Skip features take longer to recharge after each use. Custom level of difficulty lets you cherry pick from various options plus gives an even longer recharging of the Hint and Skip features.
Set in the year 1818, you have been employed by the Brothers Grimm Detective Agency to discover why children have been going missing from the town of Arbourshire. Whatever difficulty level you select, you will be provided with a tool set to help in your task. This tool set will be positioned across the bottom of the screen. Taking up a central position is the game's inventory holding the items you have collected from various locations. Sandwiching the inventory are Menu and Hint features on the left with the Strategy Guide and a Journal, which automatically records your progress and findings, on the right.
Further assistance can be gained by keeping close watch on the mouse cursor as it travels around the different scenes making up this game. The cursor will change shape to indicate when different actions are possible. A magnifying glass means that you can examine the underlying article while a hand appears when an object can be picked up. If another character appears, who has something to say, then the cursor will take on the shape of a speech bubble. The dialogue is delivered by a voice actor with a head shot of the character and text printed across the bottom of the screen. An arrow cursor will indicate a direction in which you can exit a scene.
Spread over four chapters, the game features mini games, Hidden Object scenes and Magigrams from the Brothers Grimm. These infrequent messages from the Brothers Grimm contain help and advice once they are location within certain scenes.
Hidden Object game play follows the fairly standard pattern of presenting the player with a cluttered view of miscellaneous objects. There will be a mixture of clearly visible objects and those that are partial obscure by other items. Arranged beneath the view is a text list of objects which need to be located. Generally you will need to find a single example of each item but sometimes you will need to identify a specific number of an item. One of the items found will be your reward for completing a particular scene. Some repetition of the use of scenes occurs although the lists of objects do tend to scenes occurs although the lists of objects do tend to vary.
Along with Hidden Object scenes, the game features a number of puzzling mini games. In order to enter these tasks, which are varied in type and difficulty, you will need to collect a specific item that is a requirement. With this specific item in place, the puzzle can be completer using logic or, if you prefer, trial and error.
From time-to-time the game will display a cut-scene that will help the story line move along. Generally these cut-scenes will consist of spoken dialogue. You can skip these cut-scenes on an individual basis if you are in a hurry to get back to the main action.
While the game's background graphics are of a high standard and the spoken dialogue is a plus, I felt the story line was rather bitty as you move backwards and forwards between locations. At no time did I feel that I was being drawn into the world of the Puppet Thief. The game can be downloaded from Big Fish Games where it is available priced at £10.80. Game specifications call for a 1.0 GHz processor with 512MB of RAM and 200MB of hard disk space running Windows XP and later.
https://www.bigfishgames.com/games/7527/fairy-tale-mysteries-the-puppet-thief/