Defeating a Greedy Dragon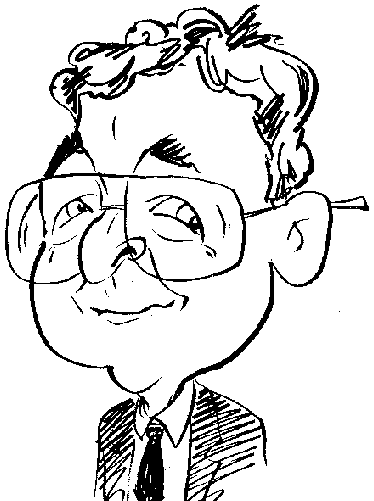 Review controls
Glimmer is a Match-3 adventure game set in the land of Elithium. Developed by Gamestudio Ludomo, this offering takes an approach that is different from the many other types of Match-3 game play that I have encountered.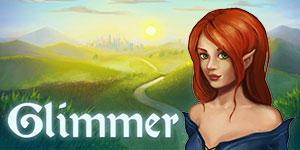 In this game of Glimmer, which includes options to turn off background music and sound effects by clicking on icons tucked away in the lower right corner of the title screen, gives you the option of taking on the role of either Myrana or Khar who are from the same small village and are childhood sweethearts. As far as I could tell there appears to be no difference in the ability of the two characters other than in their appearance. Up to three different profiles can be created for individual players in this game.
Glimmer is set long ago on the island of Elithium which is the home to an aeon-old dragon named Melborn. This dragon expects to be honoured and provided with gifts by the general population. Every decade Melborn would demand a tribute from the people. They would offer gemstones to appease the dragon so that they could live in peace and harmony.
But as he grew older, Melborn became more demanding and asked for greater tribute. The people were unable to satisfy Melborn's demands. As a result Melborn took it upon himself to help himself from the land. Leaving the comfort of his cave, Melborn would satisfy his lust with a search for blood by snatching innocent people from their fields and homes. I will leave it to you to image what would happen to those captured by Melborn and never seen again.
On his latest excursion, Melborn visits your village and takes your childhood friend as his victim. You are thus cast in the role of rescuing your friend and saving the land of Elithium from the demands of Melborn either as Myrana or Khar.
Your character needs to follow a pre-defined path across a map of the land. While you must follow the set path, there is nothing to stop you returning to a previously visited location in order to build up the resources you will need to complete the game. The map features locations bearing names such as Palinea, Argaust, Zindia, Avirith, Kruzukhum and Mielpargo.
At each of these locations you will be faced with a Match-3 grid that could be a geometric shape or irregular collection of rows and columns made up of cells embellished with various icons. Rather than deal with individually cells which can be switched with another cell in a row or column, this Match-3 view of game play concentrates most of its action on dealing with complete rows and columns that can be controlled using direction arrows.
These controls, which can be found at the ends of rows and columns can be used to move columns up and down, rows left and right plus switch adjacent columns and rows. Not all rows and columns will feature controlling icons and thus are immovable, but in some cases there are wheels positioned within the grid which allow you to rotate a small group of cells in an anti-clockwise direction.
The purpose of these different controls is to enable you to create matching groups of three or more cells in order to complete specific tasks such as clearing away trees, gathering crops, digging up gem stones and fighting monsters. In some cases, completing the designated task associated with the grid will result in background information, regarding the story line, being displayed.
You will also need to build up a supply of Health, Glimmer, Food and Material by making appropriate matches of the different cells. The supply of Glimmer, Food and Material that you collect can be used to purchase power-up. In order to carry out these purchases, you will need to visit Palinea where units of the Bomb, Wheel, Sweep and Freeze power ups are available if you have the necessary resources. Other locations for purchasing items become available later in the game. While many of the locations, and their accompanying grids, can be completed without the need to make use of the power-ups, there will be certain locations, such as those that involve a monster attack, where you could struggle to complete the task without using at least one of the power ups.
Using a Bomb power up will refill any empty cells and those containing iron with something more useful. The Wheel power up allows you to position a Wheel so that you can rotate a block of four cells while the Sweep power up gives you a complete new sets of icons with which you can create more groups. When engaged in a battle against monsters, you can use the Freeze power up to temporary freeze your opponent from carrying out any actions against you.
The game is certainly challenging as you progress through the various locations. Fortunately you can revisit some of the earlier points in the journey to help replenish supplies for purchasing power up. I felt the game needed more locations than the 44 sites on offer even if some featured more than one grid. A trial version of this game can be downloaded before you decide whether to purchase the unrestricted version costing $9.99. System requirements call for an 800 MHz processor with 256MB of RAN running Windows 7 and later.