The Lost Family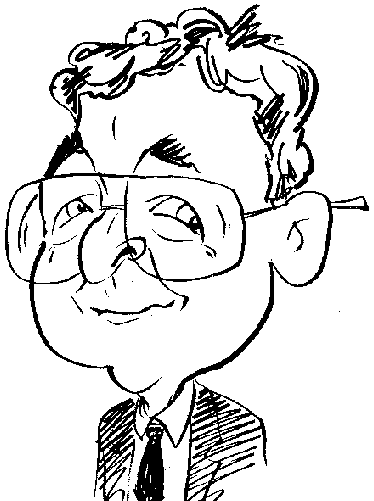 Review controls
The Fuzzy family needs help. Are you up to the task?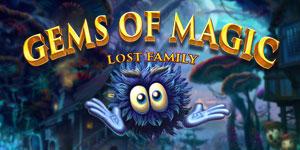 Gems of Magic - The Lost Family is a Match 3 game that has been developed by Graphium Studios. When playing this game you can create profiles for individual players. These profiles will record the progress of the specific player as they progress through the various levels. You can also adjust the volume levels for sound effects and background music plus opt for full screen mode and use of the game cursor.
In case you were wondering about the second part of this game's title, The Lost Family refers to the Fuzzy family. At the start of this game, members of the Fuzzy family are enjoying themselves playing their favourite game of, no not Match 3 but, handball. Unfortunately the ball being used was accidentally thrown into a hole in a tree trunk. As one of the family tries to retrieve the ball from the tree, the skies darken and a fearsome hurricane makes an appearance and sweeps the Fuzzy family, apart from one member, off to a magical place.
It is your task to help the one remaining member of the family track down the others by completing a series of Match 3 grids as you follow a set path. This path, covering 90 stop-over points, forces you to tackle each of the grids in order and does not offer the option to skip a level that might prove particularly difficult.
Spread over six screens, the path is laid out over countryside with a top down view. Chevrons in the bottom left and right corners of the screen can be used to switch screens and check out this winding route which you must follow. Each grid sets the player a specific challenge that must be completed before progress can be made and you can continue on your journey.
Often one of the elements making up a challenge will be what looks like multi-coloured or rainbow gem. While it might seem like an easy task to spot these rainbow gems in the grid, this is not the case. No help is offered by the game regarding the identification of rainbow gems in order to remove them. I lost count of the number of times I had to replay a grid through not being able to recognise and remove rainbow gems.
A challenge will consist of removing a set number of tiles in certain colours within a set number of moves. Any moves not used will then be handed to the game's AI and will be automatically played to increase your score. A successful completion of a challenge will result in the award of one, two or three magical stones. As you build up a collection of stones, you can use them to purchase items such as hammers of different strength, lightening bolt, swap two gems and create a random explosion of a 5 x 5 block, from the Shop facility. Once purchased, these power-up features will appear alongside of the current grid.
Gems of Magic uses the standard format of Match 3 game play by the act of creating groups of three or more similar gems bearing tiles by swapping two adjacent tiles. The created group will then disappear and replaced by further tiles moving downwards, sometimes causing a cascading effect that can be quite impressive. In some cases the gaps could be filled by tiles representing a hole or what looks like a slab of concrete.
While the staple diet of the game is to create groups of three tiles, aiming for a higher number does bring benefits. By creating groups of four or five tiles, one of the group will remain while the other tiles disappear. The remaining tile will be marked by an additional symbol. If this tile is then used to create a group, the result could be a vertical or horizontal lightening blast or the removal of the tiles in the immediate vicinity.
Available from various gaming sites such as Gamehouse.com where it can be purchased for $9.99. System requirements call for a 1.2Ghz processsor, 1024MB of RAM and 81MB of hard disk space running Windows 7 and later.
http://www.gamehouse.com/download-games/gems-of-magic-lost-family