A Missing Fiancée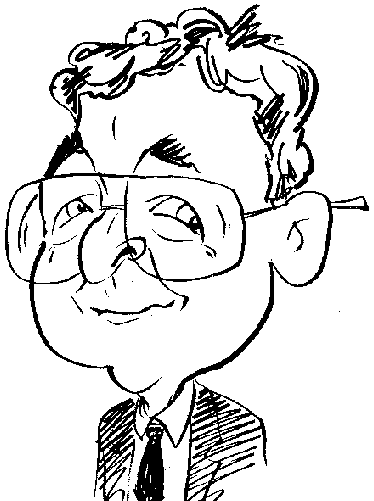 Review controls
When a job offering arrives, with financial rewards that are too good to be true, then you should regard it with suspicion. Albert didn't!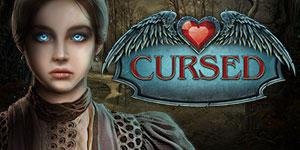 click image to enlarge
Cursed is a Hidden Object Adventure game which casts in the role of a young woman who is in the process of preparing for her forthcoming wedding to her fiancé Albert. The preparations however were interrupted when Albert receives a letter offering him a job with financial rewards that would pay for the wedding, a home for the young couple and set them up for life. Not surprisingly Albert takes up the job but then goes missing after arriving at his new workplace. The game opens as you set out to discover what has happened to Albert at his new job.
As usual with games of this genre, profiles, regarding settings for the game, can be created. You can adjust the volume levels for music and sound effects which includes the spoken dialogue used in the game. There are options to select from full screen viewing with a standard or system cursor and a tutorial plus an advanced mode that removes overlaid symbols that appear and identify areas requiring further investigation. The game can be played in either Casual or Advanced level with the former having faster charging of the Hint and Skip features plus a tutorial.
When exploring the various scenes that make up this game, you are provided with a number of tools to assist the player in their task. These tools are arranged across the bottom and top of the screen. In the whole they remain hidden until called upon by the mouse cursor. An Inventory of items collected runs across the bottom of the screen along with an arrow allowing you to step back a pace from the current scene.
Hidden at the top of the screen, until the mouse cursor enters the area, are options for the game's menu, a map feature, hint facility and a navigation tool. The map, made up of thumbnail images, will both indicate locations that contain a task to be completed and also transport you to a different scene. While the Hint feature does require some time to recharge after use, this process will not apply when the Hint involves the direction in which to move. Clicking on the Navigation option reveals the directions in which you can depart the current scene and areas that might be of interest. Further assistance will be provided by the mouse cursor which changes shape to indicate when different actions are possible.
You will need to explore a rather run-down mansion and its surrounding grounds looking for clues and meeting characters that metamorphosis into ghouls or simple disappear once they have finished delivering their messages. In such instances, you are shown a full size image of the character as their dialogue is delivered by a voice actor and is displayed in text format on the screen. While there is some clearly visible lip movement during the dialogue, any actual synching with the spoken words is way off the mark. It is almost as if the character was speaking in a language other than the English you actually hear.
From time-to-time you will be faced with a Hidden Object scene. Taking pity on my aging eye sight, these scenes contain reasonable sized objects that need to be located. While you are presented with the number of objects to be found, only four will be displayed in text format at a time. Any text item coloured yellow will require an additional action, such as a repair job or pouring a cup of tea, before it can be selected. As mentioned just four items at a time will be listed with others being used to replace those that are found.
A series of puzzles are interspersed throughout the game. These puzzles, which generally block your progress to certain areas, vary in type and difficulty level. A Skip option will appear after a suitable delay, allowing you to bypass a puzzle should it prove too difficult. Along with the main puzzles, you will also need to find keys of various shapes and design in order to open doors and containers so that progress can be made.
As you progress through the game you will come across a parchment. This parchment holds a template to create a magic element that is required to complete the game. There are 11 parts to this element and these can be found in different scenes if you hope to solve the mystery of your missing fiancé and a character named Justin who thinks you are somebody else.
I downloaded my copy of this game from Gamehouse.com where it is available for $9.99. System requirements call for a 1GHz processor with 512MB of RAM and 1.15GB of hard disk space running Windows 7 and later.