The Puppet Thief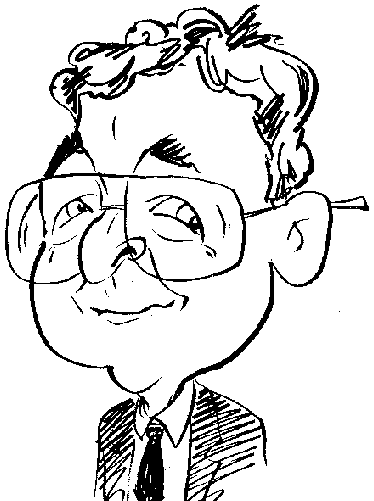 Review controls
Can you assist the Grimm Brother detective agency solve this mystery?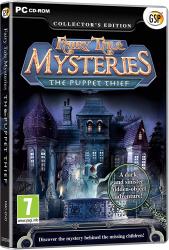 click image to enlarge
Developed by GOGII, Fairy Tales Mysteries - The Puppet Thief belongs to the Hidden Object Adventure genre. This tale of missing children and rather angry villagers is available in Collector's Edition version. Along with the main game, this enhanced version includes a bonus chapter plus wallpaper and concept art sections which you can dip into when the mood takes you when the main game is over.
By creating named profiles, you can permit different people to play the game and have their progress recorded. Options are available to adjust the volume levels used by music, sound effects and the dialogue featured in cut-scenes and a running commentary. The game can be played in full screen mode with a custom cursor and a choice of three difficulty modes. Playing in Casual mode, as I usually do when reviewing a title, you get a faster charging of the Hint and Skip features plus a mist effect to identify active areas and an option tutorial. Advanced mode is slower at charging and does away with the mist and tutorial features. The third mode, entitled Custom, lets you cherry pick and adjust the power of various features and select the tutorial option.
Following tales of a strange man travelling around different towns singing songs and reciting poetry within a puppet show, rumours began to spread regarding missing children. The man became known as the Puppet Thief. In your guise as a Grimm Brothers detective, you are sent to investigate. Your initial port of call is the town of Arboarshire where children have started to disappear.
Aiding your quest will be various tools arranged across the bottom of the screen. Occupying the central position is the game's inventory holding the items you collect during normal gaming activity. To the left are Menu and Hint features while a Strategy Guide and Journal are to be found on the right. The Journal stores the various telegrams you get from the Grimm Brothers and other findings. Further assistance is provided by the mouse cursor which changes shape when over active areas to indicate what tasks are available.
On your arrival at the town of Arboarshire, just as the local residents are starting to express their anger, you are faced with a series of Hidden Object game play sessions, various cut-scenes and an occasional mini game puzzle. Hidden Object game play follows the standard pattern of combining a cluttered scene with a text list of items to locate. Apart from some excellent vision on your part, with an occasional x-ray capability, nothing else is required to find the necessary items. You will be rewarded with one of the found items at the completion of a Hidden Object scene which are sometimes repeated but with a different list of required items.
From time-to-time you will be faced by a mini game puzzle. These interludes vary in type and come with a Skip option should the puzzle prove too difficult. You could be asked to recreate images by rotating wheels or segments, arrange balls in their appropriate colour or carry out a list of tasks in a specific order as you drain a tank or create a potion.
Providing links for the game's different stages, and helping move the story line along, are cut-scenes. Generally these cut-scenes include dialogue delivered by a voice actor with an accompanying text printed version. Sometimes a head shot of the game character will appear with minimum lip movement when dialogue is delivered.
The game does lack a Map feature which was rather disappointing but, fortunately not too great a handicap as the playing area was fairly compact. Visually the game was up to standard and the use of voice actors certainly helped. I have seen this game advertised on Amazon. The game requires a 1.0 GHz processor with 512MB of RAM and 200MB of hard disk space running Windows XP and later.
Pc Cd Rom Collectors Edition Fairy Mysteries The Puppet Thief | Amazon