A Pharaoh's Curse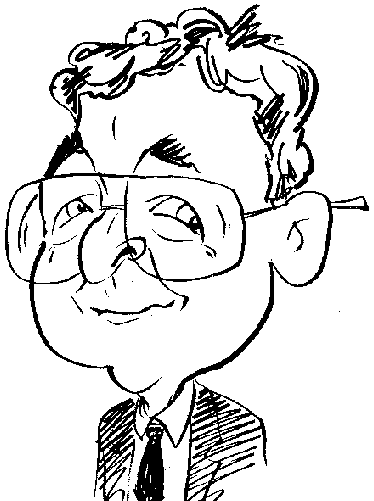 Review controls
Join a family as they try to escape from an ancient curse in a new museum.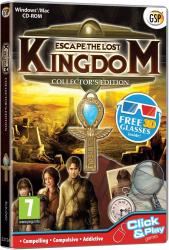 click image to enlarge
Some, of a certain age, might have fond memories from their youth that involve sitting in a cinema wearing a pair of red and green glasses to watch a film in 3D. Those same paper-framed glasses with their red and green eye pieces make a reappearance in this next Hidden Object Adventure game entitled Escape the Lost Kingdom. Developed by GOGII, this game integrates you as a member of a typical family, made up of mother, father, daughter, son and troublesome pet.
When setting up this game, which is spread over five chapters, you can create profiles for different players, Adjustments can be made to the volume levels for music, sound effects and the spoken dialogue delivered by voice actors. Other options include screen size viewing, an auto pause feature and whether to play using the 3D glasses or not. As not all the game makes use of 3D features, you will be advised when to put on and then remove the glasses if you opt for 3D viewing.
Invited to visit a newly opened museum in the heart of Egypt, the family quickly become engulfed by a curse laid by Odion, a Pharaoh who took power after murdering his brother Raned, the rightful Pharaoh. The family find themselves trapped in a series of tunnels forming part of a long-forgotten tomb. They are not only trapped but, for a time, they find themselves separated and left to their own devices. This state-of-affairs allows the game's developers to introduce a situation where you will need to play the game as the parents, the daughter and the son for different periods during a chapter.
An assortment of tools is provided to help the family members as they try to escape from their predicament. A headshot, featuring each family member decorates the four corners of the screen. Arranged across the bottom of the current scene are a journal, inventory, Quest map and a set of three tools for carrying out specific tools.
As the mouse cursor travels around scenes, it will send messages when it encounters items that can be picked up, examined or directions in which you can move. A Help feature sits at the top of the scene. This feature will change to a Location Cleared message when there is nothing left to be carried out in the scene.
Also positioned at the top of each scene are a Glyph Vision and Time Amulet tools for use by the younger members of the family. The Glyph Vision tool will reveal areas that you can interact with while the Time Amulet can show a possible solution to a puzzle with a before and after view.
The game makes good use of overlaid windows. These windows appear when you need to examine an area, puzzle solving and Hidden Object game play. Mounted on either side of the overlaid window is a Hint feature on the left and a Close option on the right.
Hidden Object game play follows the fairly standard pattern of a scene, in an overlaid window, with a panel containing the required items in text format. Items collected will often be added to the game's inventory. Also, early in the game, a Hidden Object scene will rewarded you with a hammer, crowbar and shovel that make up your set of tools for later use.
Puzzle solving activity is generally varied although there is an Egyptian flavour in most cases. By using the Time Amulet, when faced by a puzzle, this will give an indication of what might be required to achieve success with the task at hand.
While tending to ignore the 3D aspect of this game, I was satisfied with the image quality of the various scenes. The game has spoken dialogue but disappointedly the game's main four characters tend to be rather static. The one exception is the family cat which is initially responsible for leading the family into trouble by running off in search of prey.
I have seen this game listed on eBay priced at £2.99. The game requires a 1.2 GHz processor with 512MB of RAM and 200MB of hard disk space running Windows XP and later.