FujiFilm X Pro-2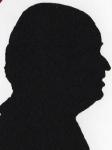 I see a good number of professional photographers at a range of events and while a lot of them have Canon offerings there are also Olympus and Fuji cameras. Here I get to try a recent mirrorless compact system camera that is very much in their professional range which really pushes my knowledge – or do I mean lack of knowledge – in this category of products.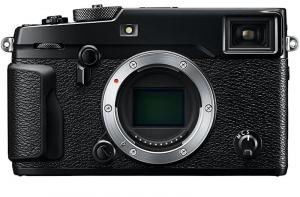 click image to enlarge
While it is possible to attach a lens and focus on a subject with you taking the 'easy' way out and letting the camera make the choices it is designed for use for those whose knowledge knows as much as the camera so they get that 'yes' image.
The FujiFilm X Pro-2 measures 14x8.5x11.5cm. The last figure with an 18>55mm lens fitted which can increase it to 15cm. It weighs 837grams.
While we should all RTFM before we do anything few of us do but once I had attached the lens and inserted an SD card and taken a few test shots that is what a camera of this quality demands and so to understand more than the basics get into the 170 odd pages it's worth it.
Testing a camera such as this in summer is a joy but while it comes with a flash shoe on the top of the unit no flash is provided, luckily it is good in low light but of course a professional would have several flash units.
This camera is predominately for still images but it does also take excellent video and can do so at more than twice the frame rate of average TV programs and because I had read the manual I knew how to get it to capture video unlike most amateur or even semi-professional units there is no 'red dot' to push.
You can capture by setting your image in the viewfinder mounted top left of the back or on the fixed 6x4.5cm TFT just below it.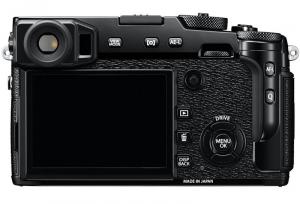 click image to enlarge
The menu lets you select image size, image shape, image quality in either JPEG or RAW or should you wish both. A nice touch which a lot of cameras do not give is the likely number of images possible for the SD card you currently have inserted. In fact this unit allows you to insert two SD cards but you do have to change a menu setting to switch between them, a useful feature if working on two subjects at the same time.
So images can be captured in 3:2, 16:9 or 1:1 images, 6000x4000 or less in size.
Video can be full HD or HD and in one of five FPS settings from 60 down to 20. The video was good but I even more excited about the sound quality.
SD cards up to 256GB are supported.
Exposure control up to 256-zone metering can be spot, average, multi or centre weighted. Image exposure compensation + or – 5 and + or – 2 for movies. Shutter speed between 4 second down to 1 8000th of a second. Continuous shooting of 8FPS which can be up to 83 frames in JPEG.
Yes as an 'amateur' I could use this camera, in the two weeks I had it, I got beyond 'Auto' but not a lot, I loved my images and I also hated them as once I started making choices far more were wrong than right, but on the occasions that they were right it was great.
Learn more about this camera on the FujiFilm web site. Unless you have good knowledge it may not be the camera for you.
The FujiFilm X-Pro2 is available (body only) from Amazon for £1399.