Humans and Seeds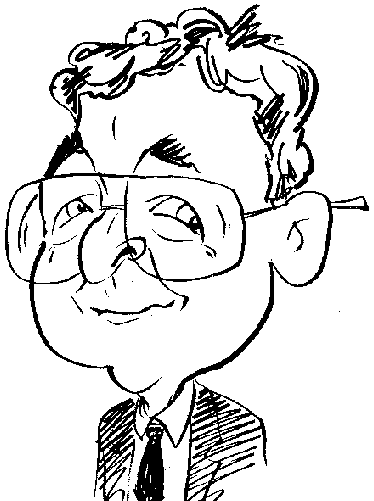 Review controls
Bring peace and harmony to two cultures over the use of magic.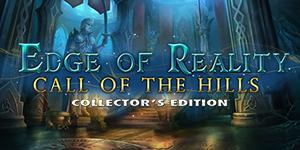 Edge of Reality - Call of the Hills is a Hidden Object Adventure game developed by Friendly Fox (presumably no relation of the creature serenading residents and attacking rubbish bag in the vicinity of where I live). The game is based on the threat that ancient magic can cause when left unchecked.
My review of the game is of the Collector's Edition of the software which comes with a number of bonus items. While some of the bonus content, such as an extra chapter, mini game section, Hidden Object offerings and movies, will only be accessible after the necessary progress has been made in the main game, other elements, featuring wallpaper, concept art, screensavers, achievements and a check on the 52 collectibles, are available immediately. You also get a Strategy Guide which is integrated into the main game.
Prior to joining the two sisters, who are the central characters in this adventure, you can create profiles so that different people can play the game and have their progress recorded. Adjustments can be made to the volume levels used for music, sound effects and voice dialogue. Options are also available for the use of a special cursor with full or wide screen viewing.
There is a choice of four difficulty levels. You can select from Casual, Advanced, Expert or Custom settings. These cover the varying rates of charging the Hint and Skip features, when sparkles will be used to indicate active zones, plus whether tasks will be noted on a map feature and the appearance of helpful hints and animation. You can also opt for a tutorial.
The game opens as Catherine, one of the two sisters, receives an unexpected package from Grandpa Roberts. This parcel contains a note requesting a visit from Catherine and an amulet. After a bout of worrying dreams, Catherine sets off, accompanied by her sister, to visit her grandfather and the adventure begins as you are introduced to the gaming interface.
Arranged across the bottom of the full screen view of the game's different scenes are the initial tools available to you. Taking up a central position is an inventory which uses a plus sign to indicate when an item will need some work before it can be used. To the left of the inventory is a menu option while the right side houses the Hint and Strategy Guide features. Positioned just over midway on the left side of the screen is a small protrusion that can pop out to reveal how many morphing and collectible objects are available in the current scene.
While this tool set may appear a little sparse, it is added to as the game progresses. In quick succession you get a map feature, showing locked, unlocked and current locations plus where morphing and collectible items can be picked up, on the left. You also get instant transportation with the map. A magic amulet is added to the right. The amulet can be used to reveal secrets such as the story of the seeds, a race that possess magic. The seeds are meant to have been imprisoned in the Hills until some escape. Later your inventory will be joined by a dog that can carry out various tasks.
As you move around the different scenes you will encounter other characters with whom you can communicate. These characters will be represented as a full sized figure capable of complete movement. As they talk their dialogue will be delivered by a voice actor and displayed in text format. Appearing to the left of the character will be a circular overlay depicting their actual thoughts so you know what they are thinking.
Often used to block your access to certain areas are mini game puzzles. Generally these puzzles will vary in style and difficulty. An option to Skip a puzzle, if it proves too difficult, is available. Among the puzzles are those of arranging items in a container, aiming and firing a canon plus creating a stain glass window from pieces or setting out a path to follow over a chess board type platform.
Hidden Object game play follows a similar pattern in that different challenges are set when this mode takes centre stage. You may be asked to find a text list of items with those of a different colour requiring an additional task. Sometimes you might be asked to find matching pairs or all items that relate to a highlighted word in a story. Finding and repairing images or recreating symbols might be the requirement as you move between the worlds of humans and seeds.
Stitching the various elements of the game together are cut-scenes that often relate to the story of the humans and seeds co-existence, their break up and attempts to control both cultures. After a rather slow start, the game does begin to grow on you as you restore harmony to the world of two species. I downloaded by copy of the game from Gamehouse.com where it is priced at $19.99. The game requires a 1.8 GHz processor with 1024MB of RAM and 1.14GB of hard disk space running Windows 7 and later.
Edge of Reality - Call of the Hills Collector's Edition | GameHouse