A Bundle of Games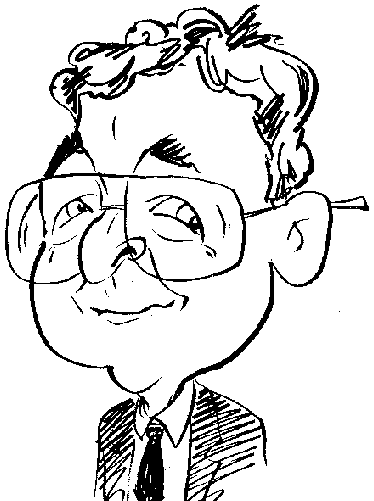 Review controls
There is no prize for guessing the type of content making up this next game package. Its title says in all with Hidden Object 10-in-1 bundle.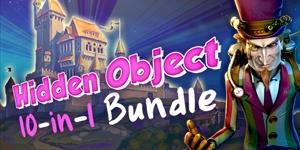 This game collection consists of ten Hidden Object game titles from Alawar's catalogue. All ten titles are accessible from a menu consisting of thumbnail images representing each of the games.
Three of the titles in this collection belong to the Magic Encyclopedia series. While appearing to be the work of different development teams, they all feature the same main character named Catherine. She is the top student at the Academy of Magic and becomes your role model as you play with adjustable volume levels for sound effects and background music plus the opportunity to play in windowed or full screen mode.
In the first title, appropriately named First Story, Catherine receives a letter in the form of a paper aeroplane. The letter contains teleportation symbols which take Catherine on an adventure visiting different parts of the world displayed on an antique map. Each location requires you to find objects, broken up into segments and gems. Once completed, the objects will need to be used to find other elements. Generally a puzzle will need to be solved in each location. Initially each location has a limit of two hints but more can be earned.
Subtitled Illusions, the second Magic Encyclopedia title takes Catherine on another adventure spread over five chapters. Catherine will need to call on magic to uncover items that might not be immediately obvious. As with the first title, object will need to be collected in segments. During the adventure, Catherine will need to visit China where she can present the emperor with a silk cloak. Later she travels to Egypt and weighs the Feather of Truth for the god Anubis and helps Poseidon recover his trident as she strives to achieve her ultimate aim of meeting and defeating the Illusionist.
It is a return to the antique map seen in First Story with the third title of Moonlight. This time Catherine responds to a request from her brother Roger to help in the search for the missing Professor Fobros. Catherine will need to visit several locations to discover segments of objects which can be used to reveal other items that can include one of the 18 mini games that will need to be completed. These mini games can be replayed from the main menu later.
Keeping the Magic Encyclopedia titles company are three Natalie Brooks offerings. Starting with the Mystery of Hillcrest, you can join this young detective as she tackles the Treasure of the Lost Kingdom followed by Secrets of Treasure House. All three titles have been developed by Friday's Games and they follow a similar pattern with a few cosmetic changes to account for the different story lines that spread over numerous locations presented in story book format. This use of still images and speech bubble dialogue also applies to various linking sequences to help move the story along.
While scenes need to be completed in order, you are allowed some degree of freedom in the order in which tasks are tackled. Depending upon the title, Natalie will need to rescue a childhood friend, discover the crime of the century, search for an inheritance and discover the mystery of a terrible curse.
Developed by Artifax Mundi, this next title in the collection is Joan Jade and the Gates of Xilbalba. This Hidden Object game casts you in the role of Joan who sets out to track down her son and daughter (Jim and Emily) who have disappeared while on an expedition exploring ruins belonging to an ancient Mayan tribe. Combining a mixture of Hidden Object, puzzle and adventure action, Joan will need to make use of the objects found to progress through the game. There are some impressive 3-D linking scenes and a varied selection of puzzles to test your skill level.
Mountain Crime Requital gives you the option of playing in either Regular or Expert mode with adjustable features that include music, sound effects and voice plus playing with custom cursors and sparkles. You are cast in the role of Dr. Philip White who sets out to visit a patient named Mr Grey staying at the White Wolf hotel which has more than its fair share of secrets.
The game's developers have opted for a different approach to the Hidden Object game play. Rather than silhouettes or a text list of items, you need to locate objects represented by images in a segmented circle. Making life a little more difficult, these images bear no relationship to the actual size of an object or the angle at which it is positioned in the scene.
Oddly Enough: Pied Piper, developed by Go! Games, is spread over four chapters of Hidden Object, puzzle and adventure game play. The game places you in the role of an unnamed character who is employed to rescue the children that have been imprisoned in a tower by the Pied Piper. This action has occurred in revenge for the Pied Piper not being paid for removing the rats from the town of Hamlin.
The game can be played in either Casual or Expert mode. The former provides you with quicker and more assistance to help you complete the game. Although there might appear to be spoken dialogue in this game, this feature only applies to the initial introduction. Later dialogue is just in print format as you meet characters in the well draw scenes.
Completing this collection is the Collector's Edition of Sacra Terra: Angelic Night developed by Five bn. As you would expect with a Collector's Edition, there are bonus items made up of Concept Art, Wallpaper and Strategy Guide which are all available immediately. There is also a bonus chapter that can be played once the six main chapters have been completed. Adjustments can be made to the volume levels for music, sound effects and ambient audio plus the screen resolution when playing the game in Casual or Expert mode.
In this game you awaken to find yourself in an asylum that is obviously in a state of disrepair. Once this cut-scene, which can be skipped, has run its course, you are faced with the "get out of a locked room conundrum". Later you will encounter various demons, who you later discover represent the Seven Deadly Sins (Lust, Gluttony, Greed, Sloth, Anger, Envy and Pride) and a rather doleful angel (who it turns out is called Angel). It isn't long before you discover that your role is to stop the demons from taking over the world by sending them back to where they belong.
You might have difficulty in tracking down this bundle as several gaming sites have discontinued the title. However it is well worth searching for especially as my copy was available for $9.99 when available from Gamehouse.com. System requirements call for a 1.8GHz processor with 512MB of RAM and 2.75GB of hard disk space running Windows 7.
http://www.gamehouse.com/download-games/hidden-object-10in1-bundle