Fire 4K TV Stick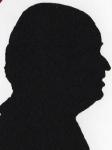 First a big thank you to Cello for extending the loan of their recently reviewed TV that has enabled both this and the other 4K box recently reviewed so as to get the best from anything with '4K' in the name is something that will display '4K'.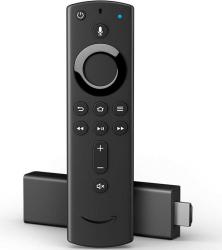 click image to enlarge
When the Fire TV stick first appeared it was quite naturally for HD TV's now as the number of 4K enabled TV's have 'increased by 40%' in the last year Fire have joined the party and hence a Fire TV stick that works in 4K.
The stick is 10x3x1.5cm and because this is 'oversize' you will almost certainly need to connect the small 12cm long extender unit to get you clear of other HDMI connections at the back of your TV or panel. So
while this makes the extended length 22cm the 12cm extender part has 5cm of cable in the middle so this bends.
The original unit could take power from a USB port on the TV; I found this was not the case with this unit so the 13amp plug on the end of the 1.4metre micro USB to USB lead will be required.
There is a 14cm long remote that is required to make selections, although it has a microphone and can allow selections to be made by voice.
Once plugged in and switched on whichever HDMI port it is plugged into on your TV should be selected and once passed a helpful video you can set it up so user name and password for your Wi-Fi and then your Amazon account. Having done that if the 'Auto' selections do not look quite correct you can go into the Settings and make changes.
If you familiar with 'Alexa' she can mean that almost everything can be done by voice. 'Alexa' pause, 'Alexa' back 90 seconds and more are all possible assuming the remote is close by.
I am told by the box that over 10,000 channels are available including Prime Video, Netflix, DisneyLife and catch up TV.
While some of these are available in 4K at the time of writing, more will follow.
In the autumn I saw a demonstration at an Amazon event and asked the question that must for a lot of people be relevant and that is what speed of Internet do you require to get 60FPS download and was told 17MB certainly my 23MB fibre is plenty but I doubt most on standard broadband will be sufficient.
Like Alexa Fire TV learns and things you initially request may not work with some wordings but rethink the request and it should work.
I mentioned 'Panel' as well as TV earlier and providing your 4K panel has speakers you can connect the Fire 4K TV stick to a panel as I did with a Philips offering I am currently reviewing without any problems. This stick will also work with a normal HD TV at HD providing the 'Auto' choice is available but of course not at the 4K resolution.
The Fire 4K TV Stick is available from Amazon for £49.99.