Tablet Support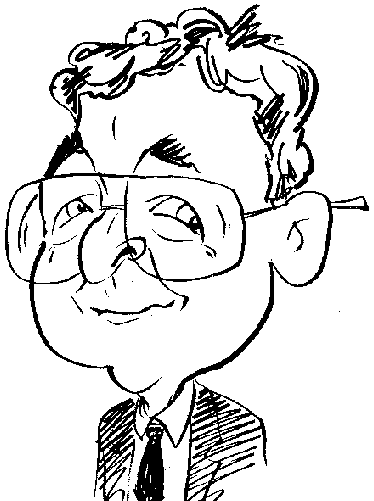 Review controls
Leave your hands free for other tasks when using this Filofax kit.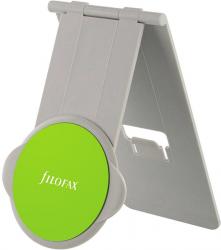 click image to enlarge
Tablets (of the electronic rather then medical type), of whatever size and operating system, are generally advertised and offered for purchase as portable handheld devices. But sometimes this categorisation does not always fit in with the needs of the user when specific occasions arise. While holding the tablet with one hand, and interacting with its screen based content with the other hand, is the ideal approach for many tasks, sometimes a different approach is called for when dealing with certain tasks that can be carried out easier if the tablet is positioned in an upright stance with both hands free to carry out tasks such as typing a document using a paired Bluetooth keyboard or when a long session of watching movies, while being transported by train or plane, is the current focus.
Filofax has anticipated such a situation and come up with a possible solution for supporting the Tablet in an upright stance. This solution goes by the name of eniTAB360º Tablet Holder.
Available in either small size for tablets with a screen sizes of up to 8.4 inches or a large size for those tablets with a screen measuring up to 13 inches, this product has been described as simple, practical and revolutionary. As well as the two sizes, you also get a choice of either a black or stone colour for this Tablet Holder. My sample, on which this review is based, was the smaller unit decked out entirely in a combination of matte and lacquered sections.
Made of ABS material the Tablet Holder has dimensions of 11 x 72 x 157 mm (D x W x H), this Tablet Holder does not require much space on its own although, once attached to the tablet hosting the Holder, it does add to the size of the Apple or Android device. A friction hinged at the top of the Tablet Holder allows you to increase or decrease the angle at which this device will stand when supporting the attached tablet device. The rear back panel of the Tablet Holder has a cut-out hook element that I found rather awkward to use and I tended to ignore this feature. Of more use was the rubber strip running along the bottom edge of this Tablet Holder to help avoid unwanted slippage.
The front arm of the Tablet Holder features a circular panel to which the tablet can be attached to its sticky surface. Initially this surface will be covered by a thin plastic sheet which can easily be removed when the need arises thus allowing the tablet to be attached to the Holder. Using a pair of stick-out ears on the circular panel, you can turn the attached tablet through a full 360 degrees so that the tablet can be viewed at the most appropriate angle for the tablet.
As well as being compatible with any tablet whose screen falls within the designated size restrictions, this eniTAB360º Tablet Holder can switch its allegiance from one tablet to another tablet. Included in the package is a 7-inch square of translucent plastic bearing instructions indicating how it should be used to remove the current occupier of this Tablet Holder so that another tablet could be attached. Using this plastic square you can break the contact between the tablet and Holder. A certain amount of washing and drying will be required to ensure the Tablet Holder will be ready to receive a different tablet.
While this Tablet Holder worked fine for allowing an attached tablet to be displayed in a free-standing mode in different orientations, this attachment does make holding the tablet, to which it is attached, feel uncomfortable. Other than this, the eniTAB360º Tablet Holder is well worth considering especially if you require a free-standing option. A quick check of the Filofax website revealed that this product is priced at £14.99. Surprisingly the larger version of the product had the same price