Mysterious Cosmos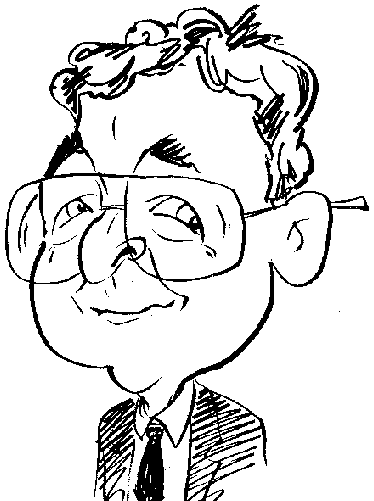 Review controls
It is time to produce mosaics as you join penguins exploring the Cosmos.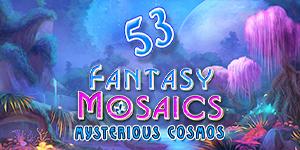 Those pesky penguins are back in town with the latest Fantasy Mosaics title. Now up to number 53 and subtitled Mysterious Cosmos, this Match Gems developed offering features the intrepid travellers of Una and Aaron. This inquisitive duo embark on an intergalactic journey that involves a black hole and plenty of nanogram game play.
I should explain for the benefit of those not familiar with the nanogram concept, this form of game play allows you to create multicoloured mosaics. This task is achieved using a grid made up of layers and a series of numeric clues. The grid is constructed of various layers that each represent one of the individual colours at the players disposal.
Each layer, with its columns and rows, comes with a series of numeric clues arranges across the top of columns and down the left side of the rows. While a single number clue will indicate that a single block of cells, made up of the appropriate number, will need to be coloured in, a series of numbers will mean that different blocks will need to be created and coloured in with at least one blank cell between them. The completed result will be a mosaic style image
Before setting off on this voyage of cosmic investigation in the company of Una and Aaron, you can create profiles to record the progress of different players and make other decisions regarding volume levels for background music and sound effects plus select from a choice of palettes of different shades of colours. The game spreads out over 20 chapters with each one containing five different mosaics.
When playing the game you have a choice of three levels of difficulty. These levels, namely Casual, Advanced or Zen, differ in the way they provide progress information as you create individual mosaics. Unwanted cells could be removed between groups or when a row or column is completed. In the case of Zen difficulty, you will need to complete a mosaic before unwanted cells are removed.
While the grid used to produce the mosaic takes over most of the screen area, there is enough space left for a panel running down the right side of the screen. This panel contains a pair of rechargeable tools that can be used to reveal the status of a single cell or group of cells. Below the tools is the palette showing the six colours used in the creation of the mosaic. Completing the panel is an area providing feedback as to the number of mistakes made when filling in the cells.
By switching between the left and right mouse buttons you can designate whether you fill a cell in or it is left blank. As more and more cells are correctly identified, you will be allowed to switch between the different colour levels as they become unlocked. Switching colours can often help resolve issues that other colours may offer. The game will also switch between colours when it feels no progress can be made using the current colour. At the completion of each mosaic you will be awarded a gold, silver or bronze trophy depending upon your performance.
The conclusion of each chapter gives you the opportunity to examine the landscape of the current planet. As you progress further into the Cosmos, some planets will hold a puzzle for you to solve. Generally these puzzles will lack instruction as to how to proceed and what is required.
Whereas early Fantasy Titles tended to open with a few easy levels, this Mysterious Cosmos offering is not so obliging. You are throw in the deep end with some tricky mosaics to create and you will need to put your "little grey cells" to work. I downloaded my copy of the game from Gamehouse.com where it is priced at $9.99. The game requires a 1.6 GHz processor with 1024MB of RAM and 138MB of hard disk space running Windows 7 and later.