Penguins in the Woods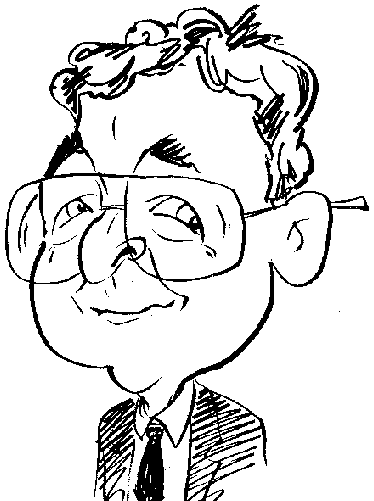 Review controls
Creating mosaics gives you the chance to celebrate Halloween with the penguins on a visit to the woods.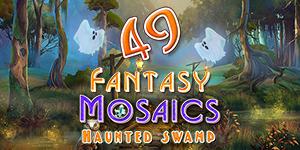 Those pesky penguins have made their way on to my review schedule yet again. This time their escapades are covered in Fantasy Mosaics 49 which is Match Gems latest offering in their nanogram genre. As if to celebrate the recent time known as Halloween, Fantasy Mosaics 49 bases its nanogram activity in a Haunted Swamp location.
The game opens as you receive an envelope containing a map. As penguins are an inquisitive breed, you lead them on an expedition to explore the area, which happens to be a swamp, depicted in the map. As you venture further into this unlikely area to appeal to penguins, you discover a house that has some strange features that can be released by the creation of nanogram mosaics.
Your exploration of the house and its surrounding area is spread over 20 chapters of action. Each chapter contains five grids which can be turned into appropriate mosaics that, in some cases, support the Haunted Swamp theme. The mosaic creating process is carried out by making use of the numeric clues running along the top and down the left side of the grid which consists of a series of layers representing the different colours making up the current mosaic. The numeric clues inform you as to how many cells in the column or row should be filled in and whether blanks cells should be left vacant.
During the creation of the mosaic, you will have access to two power-ups which can be used to reveal whether a single cell or 3 x 3 area will be filled in or not. Not surprisingly these power-ups will need to be charged after each use by making progress in the grid. Up to four mistakes are allowed with each grid. Exceed this number and you will need to replay the grid from the start.
The game does seem to waver between granting you immediate access to the different colour layers or making you wait under necessary progress has been make before you can switch to another layer. In some cases you will need to make considerable progress with a particular layer before the next colour is opened for use. This situation tends to happen when starting a new mosaic.
While you are awarded with an appropriate trophy. This achievement does seem to have little effect on other aspects of the game other than to give a slight twinge of satisfaction. You could get a gold, silver or bronze trophy.
A second possible reward comes at the conclusion of each chapter as its five grids are turned into mosaics. The swamp area will be enhanced with the appearance of various elements starting with entry being granted to the house which looks like a typical haunted house that is initially empty. Subsequent chapters are rewarded with the appearance of other equipment as it is added to the Haunted Swamp scene.
In some cases the additions are located within the house, such as puzzles to recreate a scene from segments or spot the difference in a scene reflected in a mirror. You could also be involved in a ghost hunt. The ground outside the house has not been forgotten as a flowering shrub appears along with a pumpkin-headed scarecrow whose eyes light up when you approach it. The enhanced Haunted Swamp scene can be visited at any time from the game's main menu if you want to take a break from the mosaic creating action.
As usual with Match Gems titles you can create profiles to record the progress of different players plus adjust the volume levels for music and sound effects. You also get to select from different colour sets for use in the mosaics. The game requires a 1.6 GHz processor with 1024MB of RAM and 140MB of hard disk space running Windows 7 and later. This game can be downloaded from Gamehouse.com where it is priced at $9.99.