Resettling Elves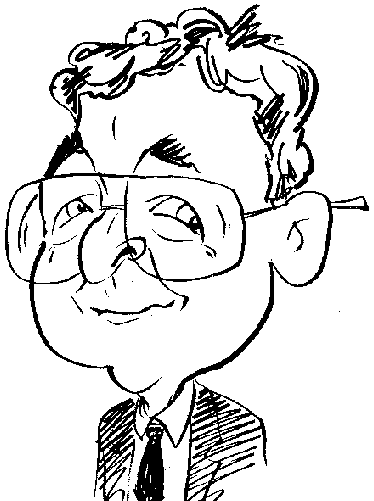 Review controls
After withstanding massive storms, the Elven tribe land on a lost island and start to make their new home.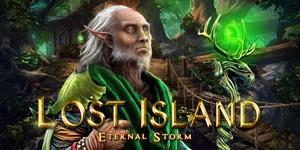 Developed by FIVE-BN Games, Lost Island – Eternal Storm is a point-and-click adventure title with a strong element of puzzle solving and Hidden Object exploration action. The game opens with a fairly dramatic, story-setting 3D sequence that can be cut short if you are in a hurry to get to the main action which is set in the location of the Lost Island of the product's title.
This story begins long, long ago, even before people began to raise their first towns and cities, elves lived in peace and harmony with other people. In order to celebrate this entente cordiale, the elves built a magnificent citadel. After centuries of this peaceful co-existence, the last of the ancient leaders of the elves placed himself in a sarcophagus and went into a deep sleep. According to legend he would awake and release his people should the need ever arise. And that day would soon arise.
Evil black clouds appeared and began to spread over the land. Where ever the clouds appeared, people were forced to bow down and submit to the will of this evil force. The elves, however, were less inclined to submit and they decided to abandon the land that had been their home for many centuries. Setting sail for a new home, the elven ships encountered bad storms which destroyed many of their ships. Fortunately the ship carrying the ancient leader's sarcophagus made landfall to bring the Times of Wandering to an end. The ancient leader then awoke and so the game begins.
As usual with games of a similar type, Lost Island – Eternal Storm is a title that lets you create profiles for individually named players. These profiles can contain the volume levels for music, effects and general sound. You can also decide to play the game in full screen mode with a system or game cursor and adjust the screen resolution. There are three different levels of difficulty with this game that each present the player with a different amount of time when searching for objects during Hidden Object game play. At the easiest level, the amount of time is increased by 150%. Normal mode increases the time by 50% while Hard mode will provide just the standard amount of time.
Following the opening 3D cinematic view of the action, your initial view of the Lost Island might be a slight disappointment. But this top down view, with animated characters moving around the landscape, quickly grows on you as does the available area for exploration. As you make progress in the various challenges, so you will have access to wider areas of the island as it takes over the whole screen The island is also home to humans, dwarves, ogres and Halflings which could add to your problems..
Giving you a clear indication that some areas of the island are of importance they will be labelled and will need to be visited at least once if you are to make progress. On these visits you will be given a list of items, either in text format or silhouettes which will need to be located in the current scene within a designated time limit. Failure to complete the task will mean it will need to be replayed. Helping you complete these Hidden Object full screen scenes are icon boxes in the top right corner of the screen covering features such as a single Hint, Magnetic Dust to collect everything and an hourglass that will freeze time for 30 seconds. From time to time you will need to replenish these tools.
As with the Hidden Object scenes, your top down view of the island will be overlaid with various options. In the top left corner will be the profile name and score for the current player plus any objectives and their status. Situated in the top right corner will be the amount of available resources. Arranged across the bottom of the screen are options to call up an Inventory, Store, Collections, Achievements, Options and Exit. Apart from the final one, each of these options offers the player a series of tabs and choices for accessing various available items. For example the Store categorises its content as Amulets, Tools and Weapons amongst others while Collections gives you a choice that includes Forest Keeper, Heavy Armour and Healing Ointments.
The developers of this game have certainly given an interesting twist to the more standard popular Hidden Object Adventure genre as the awakened King set out to protect his people and help them settle in their new home. There are numerous tasks, involving collecting objects, banishing unfriendly types, building homes and facilities, rebuild damaged features, set up businesses and defeat enemies, that will need to be completed. The game does take a little getting used to but has the ability to grow on you as tasks will need to be completed rather than ignored.
This game should be available for downloading from various gaming sites including Gamehouse.com where this title will cost $9.99. System requirements call for a 1.6GHz with 512MB of RAM and 265MB of hard disk space running Windows 7 and later.
http://www.gamehouse.com/download-games/lost-island-eternal-storm