Computer Protection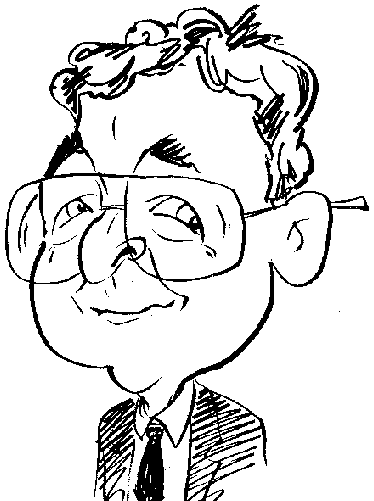 Review controls
As computer-targeted threats continue to grow. so antivirus software companies need to offer users appropriate protection.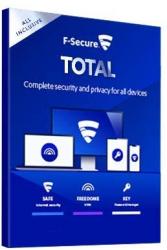 As one of the oldest producers of IT security solutions, F-Secure has built up a reputation in the field of developing both hardware and software solutions to face the threat of unwanted attacks on computer set ups. In the past I have looked at some of the company's hardware products, such as F-Secure Sense, now it is the turn of F-Secure software. This product is the company's F-Secure TOTAL which is available on a subscription basis to suit the needs of the customer.
While providing overall protection for the user and their computer set-up, F-Secure TOTAL divides its functionality into areas designated as antivirus protection, parental control, VPN access and ID Protection. I was a little surprised to discover that I needed to download and install the various components separately. Once these tasks were completed, I had icons for ID Port, SAFE and Freedome sitting there ready for action on my desktop.
Each of these icons provides access to a particular area of protection. As well as bearing the name of another product from F-Secure, the SAFE module provides protection for your computer(s). This is through the presence of antivirus software and protection for when you are conducting browsing activities. In both cases the protection offered is both fast and comprehensive in its approach.
The SAFE opening interface provides real-time feedback as to the number of files being checked along with similar information concerning the checking of files that are being downloaded to the system. A range of options are also available from this interface. You can set up extensions that relate to your browser. In my case, this was the latest version of Edge. Other settings available for adjustment include those for antivirus protection and a DeepGuard facility which keeps a look-out to ensure you only use applications that have been verified as safe by trusted cloud services.
The F-Secure software has the ability to offer specific protection to particular folders. This protection is aimed specifically at keeping folders safe from encrypted blackmail attacks such as Ransomeware. By default the areas that commonly come under this type of attack will be placed under this protective shield. You can view the list of folders being protected in this way and add others you feel would benefit from this additional protection.
In order to ensure that its remit covers the whole family, the SAFE module has a Family Rules facility. The Family Rules can be applied to both devices and individual family members. They can place time limits for access, a prescribed bedtime (for the family member, not the device) plus stating which content can be access and which will be blocked. There are also available tools that relate to virus scan options, app and file controls, allowed and blocked websites, recent events, updates, submitting a suspected sample and Windows Firewall settings.
As part of the F-Secure TOTAL package, you get Freedome protection for when you venture out into the Web. With Freedome you can take advantage of a VPN solution that delivers a further layer of protection that is especially useful when you are connected to a public WiFi network and other networks that you do not trust. The Freedome VPN claims to reduce data usage while providing faster surfing. I was unable to detect any improvements in these features during my review period but then, due to the pandemic lockdown, I was tied to my home environment. You do get encrypted connection and access to content that might otherwise be blocked due to your geographical location.
Providing the third section of the F-Secure TOTAL protection is ID PROTECTION with its password management feature and online identity protection as you surf the Web. The ID PROTECTION offers a password protected Vault, monitoring aspects and password analysis.
While I was happy with the background protection offered by this software, there was one aspect which I found annoying. Every time I restarted my computer, following the F-Secure installation, a message was placed on my system reminding me how many days were left on my subscription. I was encouraged to renew the subscription even before I had tried the software. A month trial version of the F-Secure software can be downloaded but only after you have provided an email address and set up an account.
Pricing for F-Secure TOTAL is as follows:-
£39.99 - for one device per annum
£49.99 - for three devices per annum
£59.99 - for five devices per annum
F-Secure TOTAL — Premium cyber security package | F-Secure (f-secure.com)