Spirits & Demons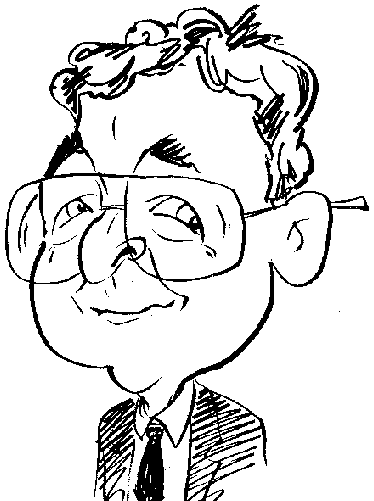 Review controls
Put your paranormal fears to one side and see if you can resolve the issues raised by a five-game pack.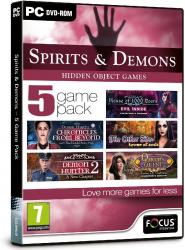 click image to enlarge
Spirits & Demons is a five-game pack of Hidden Object Adventure games from the Alawar catalogue. Making up this pack, supplied on a single DVD, are House of 1000 Doors – Evil Inside, Chronicles from Beyond – The Untold Story, The Other Side – Tower of Souls, Demon Hunter 2 – A New Chapter and Queen's Quest – Tower of Darkness. A front-end loader is provided and this lets you cherry pick all and just a choice of titles to be installed on your system. If you opt for all the five titles this can tend to be a long drawn out process.
House of 1000 Doors – Evil Inside
This particular title is the Collector's Edition of the game and features a number of bonus items. There are extras covering wallpaper, concept art, music, cut-scenes, achievements, collectibles and the making of the game. You also get access to a bonus chapter on the completion of the main game and a Strategy Guide with instructions and annotated screen grabs to help you make progress if and when required.
The usual adjustments regarding audio and visual aspects of the game can be made with this title along with the ability to create profiles allowing different people to play the game and have their progress recorded. There is a choice of four different levels of difficulty as you select from Casual, Advanced, Hard or Custom. Depending on your choice, you get varying rates of Hint and Skip charging, the use of sparkles to identify areas of interest and whether a map feature includes indicator help.
Your role in the game is that of a young woman called Emily. You are whisked away to the House of 1000 Doors where you discover that you are a member of the Lancaster family and has a strange power called Inner Light. As usual with the House of 1000 Doors series and the Lancaster family, they only appear when disaster is eminent. In this case forthcoming problems will be caused by an approaching asteroid which is activating evil in the world. It is up to you to destroy this evil where ever it is encountered by using your Inner Light power. This task involves selecting the affected item and then drawing over a symbol that appears.
Those who have visited earlier examples of this magical building will appreciate that it contains a variety of areas based in different periods. As a result you can travel from a train station to a mine, then a pub followed by an underground passage without leaving the confines of the house. As you explore these areas you will need to collect items, solve a variety of puzzles and encounter an occasional Hidden Object scene which requires you to find images that are needed to be used when finding other images as you continue with your task to defeat evil.
Demon Hunter Chronicles from Beyond – The Untold Story
Developed by Brave Giant Games, this Demon Hunter offering is another title in the Collector's Edition category. Among its bonus items are Concept Art, Movies, Wallpaper, Music, Puzzles and Hidden Object games plus a bonus chapter entitled The Dream. Most of the bonus content is not available until the main game, which can be played in Regular, Advanced or Expert mode of difficulty, if completed. Adjustments can be made to volume and visual option to suit your taste.
Set in America during the 1930s, you are caste in the role of Dawn Harlock, a young woman, who is immediately identified by her red eyes. On hearing of the mysterious death of her mentor Professor Ashmore and not being satisfied by the official announcement from the police, she sets out to investigate and discover the truth regarding Ashmore's death.
This investigation involves travelling to the family estate on Iowa Island and be faced by the usual mixture of tasks including puzzle solving and Hidden Object game play. In total the game features 41 hand-drawn locations with 29 mini games and 21 Hidden Object scenes where you are required to find a text list of objects. If an entry in the list is coloured green, rather than the default white, then it will require an additional action or be a morphing item that will need to be selected in its normal form.
Assisting Dawn in her investigation is a mouse cursor that will change shape when certain actions are possible. You are also provided with a Diary recording your findings plus containing a map, inventory, updates of collectibles found and a Hint feature. As progress is made in the game you could learn more about experiments conducted in the past and the possibility that the problem could be an ancient evil from another world.
Demon Hunter 2 – A New Chapter
The game continues Dawn Harlot on-going battle to stop the Archdemon Ragnar from descending on the world and instigating a reign of evil. While this follow up title does not contain the bonus items of its predecessor, it does offer the same set up of options as you opt for the volume levels and viewing settings that you prefer. The same three levels of difficulty are available to test your game playing skills as you select from Regular, Advanced or Expert mode.
As you complete the various tasks scattered throughout the game, on-screen assistance will be provided. The mouse cursor will change shape to indicate when certain actions are possible and sparkles are used to draw the player's attention towards possible target areas. Apart from the lack of a Collectibles feature, the supplied tools arranged across the bottom of the screen stay the same. A Diary contains notes and tasks feedback as it sits next to a map feature. There is also an inventory and a Hint feature.
Your role in the game will be to assist Dawn Harlock who recently has been working as a detective solving paranormal cases. A call is received from a doctor, Stuart Williams, claiming to be a long-time friend of Dawn's foster father and is in possession of valuable information about Dawn's biological parents. And so the investigation begins involving 31 scenes with searches for clues and answers as to why the doctor is missing from his home. A mixture of puzzles that are used to block progress and Hidden Object scenes will need to be tackled. Again the use of green text items will mean certain objects will require an extra action.
The Other Side – Tower of Souls
Of all the five titles making up this pack, this is the only one that caused me the most problems. This game is based around sibling rivalry with the fate of the world hanging in the balance as to the result of this rivalry. The two sisters, Beatrice and Lily, share a dark secret. They know of the existence of a magic tower that contains a portal or gateway to the Other Side. One sister wants to open the gateway in order to gain its knowledge and power while the other sister wants to stop her. You are cast in the role of a detective who will judge who will win.
Unfortunately this is all I can tell you about the game as it requires Adobe Flash Player. This addition, very popular at one time and prone to being used by hackers to break into your system, is no longer available or supported. Without this software, the game would not run on any of my systems and I am unable to review this title.
Queen's Quest – Tower of Darkness
As with one of the previous titles from the same team, this five pack offering contains the Collector's Edition of this software. In order to access the supplied bonus content, you will need to complete the main game which is based on a traditional fairy tale. When setting the game you have the usual options of creating profiles, adjusting various volume levels and opting for full screen viewing with a choice of Regular or Expert difficulty.
The game opens as a royal couple are about to celebrate the first birthday of their baby. At the ceremony the baby will receive a royal blessing from her godfather, Magus, but the ceremony is interrupted by the appearance of an evil wizard, called the Witcher. The Witcher arrives and steals the baby. Your task in this Hidden Object Adventure is to rescue the baby princess with the aid of a magical fairy called Violet. Further assistance will be provided by a variety of tools located at the base of the screen. The tools consist of a dairy, map, inventory and Hint feature. You also get assistance from a mouse cursor which changes shape to indicate when specific tasks can be performed.
As you travel around the various locations in this game, you will encounter various characters who are willing to help you but only after you have provided then with a favour. Mini game puzzles seem to be around every corner and in some cases are chained together as each solution produces another problem that needs to be solved in order to make progress. Hidden Object scenes seem less frequent. They either present a text list of items or silhouettes of required objects. When a text entry is listed in green it will either be a morphing object or require an additional action before it can be selected.
The Queen's Quest title almost makes up for the disappointment I felt over not being able to review The Other Side. Its bonus content includes Concept Art, Puzzles, Wallpaper, Music, Movies, Hidden Object game play and a bonus chapter.
I have seen this five game pack listed on Amazon priced at £12.15. The games require a 1.4 GHz processor, 2GB of RAM and 6.4GB of hard disk space running Windows Vista and later.