A Portable Monitor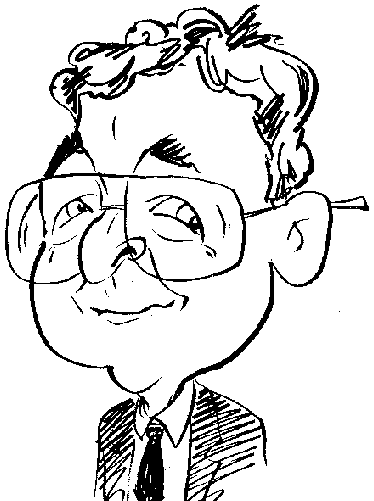 Review controls
Sitting between a desktop and laptop viewing area, this next product reminds me of a cup of coffee.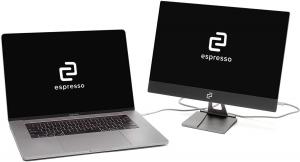 click image to enlarge
Do you remember your first computer monitor? I can certainly remember mine with its bulk and weight causing my back to complain whenever I needed to move it to a new position. Fortunately, nowadays we have access to models that have much larger viewing areas yet are considerably lighter in their weight. When moving a modern monitor, if I listened carefully, I would probably hear my back utter a sigh of relief.
However despite the drop in bulk and weight with the introduction of flat panel screens, most modern monitors could hardly be considered portable. Noticing this gap in the marketplace, Will Scuden and Scott McKeon got together and set up Espresso, a name which brings back memories of my first tastes of coffee. This company set about developing monitors and other consumer devices.
I have been given the opportunity to check out one of the Espresso Display range of offerings. The model under review is the Espresso 13.3 inch Display which comes with the claim of being the world's thinnest portable monitor. While this monitor is too large to slip in a pocket, its weight of 700g means you should have no trouble moving it between locations.
Arriving in a box not much larger than some I seen that contain a tablet, this 13.3 inch monitor is accompanied by leads for HDMI to mini-HDMI, USB Type C to Type A and USB Type C to Type C connection options plus a stylus to take advantage of the monitor's touch capability. You also get a screen wipe cloth, brief set-up instruction pamphlet and a card displaying a sample of work from the artist Madeline Hope-Hodgetts. A larger version of this image decorates the front of the packaging box.
This Espresso monitor is constructed of an anodised aluminium casing with a double layer of glass screen area. Running across the bottom of this monitor's frontage is a 33 mm wide metallic strip bearing the company's logo. When this strip area is taken into consideration, along with a bezel running around the unit's screen, the available display screen area is 166 x 294 mm.
I found that the image quality delivered by the Espresso screen, with support for 16.7M colours covering 99% of the sRGB colour range, was comparable to that being displayed on my main monitor on a variety of Windows 10 systems. It was noticeable that when neglecting to use the supplied stylus on the Espresso screen, it did seem to take pleasure from displaying finger smears which meant the wipe cloth prove to be an often useful accessory.
Positioned on the lower right of the monitor's frame are the various connection options of this kit. It is here that you will find a pair of Type C USB ports and a mini-HDMI port. If your host computer's USB Type C ports support Thunderbolt 3™ or Display / Port Alternate mode then a connection using just the USB link should be sufficient. However as my systems did not support this feature I was required to use both the mini-HDMI and USB links. On the opposite side of the monitor are two mini buttons and a 3.5 mm jack socket for attaching a set of headphones. The buttons can be to adjust the audio volume and brightness levels.
You will have noticed that I have made no mention of how to stand up this slim-line monitor in an upright position or place it in an angled position. The reason for this is that this facility is not part of the Espresso unit feature set. Various stands are available but these count as accessories are not supplied as standard. There need to be purchased separately. Currently there are MountGo, MountPro and Flip Case stands available for purchase.
Towards the end of my review period, I was sent one of the Espresso stands. This was the MountGo model. Taking an articulated approach to its adjustment, this matte silver metallic stands features three square panels linked together by brackets and a connecting sheet. It connects to the monitor via magnetism. This approach allows you to adjust through a full angle tilt while giving the user orientation freedom. The MountGo stand adds £59 to the price of the Espresso monitor plus increases the overall weight by 488g so hampering the portability aspect of this product.
The Espresso 13.3 inch display is priced at £249.