Ever Tried Bin Dipping?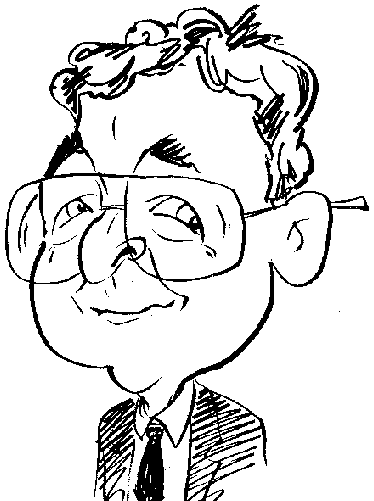 Review controls
Recycling unwanted goods can be big business for some people.
What do companies such as Samsung, HP, Toshiba, Logitech, Acer and Canon have in common? That is apart from the obvious IT connection shared by these companies. To save you the bother of indulging in some wild guessing while providing me with the lead in for this particular report, I will provide the answer to my own question. All the aforementioned companies feature in a recently published Top Ten listing.
While you might suppose that a top ten listing would be regarded as beneficial for the companies involved, this particular top ten is not of the type that companies would strive for their inclusion. This top ten listing deals with products that have been discarded and thrown away for whatever reason by offices based in the London area.
Possibly regarded as a list of possible shame by some, this top ten listing has been created by EnviroWaste based on the information gather by the company's employees. This is a family run business with the company specialising in environmental safe waste disposal and skip hire for commercial and domestic markets in London. On one particular job the employees of EnviroWaste found themselves collecting seven laptops of the same brand from a single office and this set them thinking.
As a result of this collection, EnviroWaste employees have been keeping a record of the technological items they have collected in the normal course of business from their commercial hauls and skip hire collections. While some of the discarded kit would, no doubt, be distressed enough to make then unusable and requiring disposal as scrap, any items that could be refurbished or, more surprisingly, were still in working order, then these could be sold on to second hand retailers thus adding an additional source of income to EnviroWaste's balance sheet.
The top ten listing comprises those companies whose goods have been disposed of the most by offices in London, over a 12-month period, and collected by EnviroWaste employees during the normal course of its business.
Top Ten Discarded Goods

| | | |
| --- | --- | --- |
| 1 | Samsung Laptops | 240 |
| 2 | HP Fax Machines | 211 |
| 3 | Toshiba Laptops | 198 |
| 4 | Logitech Webcams | 153 |
| 5 | Acer Laptops | 144 |
| 6 | HP Scanners | 142 |
| 7 | Binatone Telephones | 98 |
| 8 | Proaction Paper Shredders | 79 |
| 9 | Canon Printers | 53 |
| 10 | Assorted Franking Machines | 51 |
But why stop at just ten companies and their unwanted products. Here are the next ten companies whose products have been collected by EnviroWaste and surely deserve their moment in the limelight.
The Next Ten

| | | |
| --- | --- | --- |
| 11 | Philips Projectors | 51 |
| 12 | Sony Video Cassettes | 47 |
| 13 | Microsoft Webcams | 44 |
| 14 | Epson Scanners | 43 |
| 15 | Goodmans Radio | 32 |
| 16 | Samsung Smartphones | 30 |
| 17 | Acer Chromebooks | 27 |
| 18 | Seagate Hard Drive | 19 |
| 19 | Blackberry Mobile Phones | 11 |
| 20 | Canon Digital Cameras | 5 |
I should point out that all these figures are based solely on items which have been discarded by offices rather than those products recalled by a company as is the case with the Samsung Galaxy Note 7. In case Apple fans were wondering I can reveal that just 3 Apple MacBooks were collected during the 12 month period.
To back up this EnviroWaste data, I will leave the last words to James Rubin, owner of EnviroWaste who has stated "I think our findings are interested because it reflects the British office's preference towards technology. Although it is not surprising that we have discarded more out of date items such as webcams, calculators and label makers, I was surprised at just how many Samsung laptops were thrown away. That could be because they're just the most popular office laptop or it could be that they're being replaced by better computers." Rubin then goes on to say that he is thrilled that the majority of the tech haul items picked up by his employees could be sold on instead of being thrown away.