Living Statues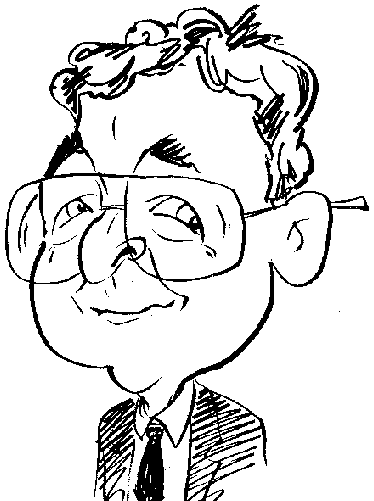 Review controls
Are you ready for a special promotion? If so then accept the challenge of becoming the Royal Detective in this next offering.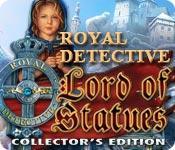 click image to enlarge
Developed by Elephant Games and available for purchase from various web sites, Royal Detective: The Lord of Statues is a Hidden Object Adventure Game. My review is based on the Platinum version of the game which is just another way of stating that it is a Collection Edition with a number of bonus items.
Many of the bonus items supplied with this game are available immediately. You can check out various wallpapers, concept art and music tracks plus a Strategy Guide that can provided step-by-step instructions and appropriate screen grabs. The one exception amongst the bonus items is Video Clips which only become available once the main game has been completed.
Named profiles can be set up to allow individual players to enjoy the game. Volume levels can be set for music, environment, effects and voice dialogue aspects. Gamma or brightness level can be adjusted to suit your playing environment plus there are options to play in full and/or wide screen mode with a custom cursor.
When playing the game you have a choice of three difficulty levels. With Casual mode you get plenty of sparkles to indicate active areas, a quick recharge Hint feature and a mini-game Skip option. Advanced mode has no sparkles, a slower Hint recharge and a mini-game Skip option. With Hardcore mode there are no sparkles, no Hint feature and no mini-game Skip option.
The game is played out in a place known as Martlet which was a beautiful town full of many statues, the work of sculptor named Gregorian Amadey. According to tales that appear throughout this game, Amadey adopted an abandoned baby girl who he named Princess. Later he married a beautiful actress and the Princess tended to get pushed into the background.
Shortly afterwards Amadey's statues started to come to life and townspeople began to disappear. Among those who went missing were a doctor, watchmaker and an optical master. This is the situation which faces you as you are called in to investigate what is going on in Martlet in your role as the Royal Detective.
On arriving at Martlet you meet up with Rupert, a small animated character who has lived in the town for many years and is a mine of information regarding the town and its history. These stories are interspersed throughout the game and are provided in text and spoken dialogue format. Mouse clicks are required to move through these intermissions. There is also an option to skip each interlude if you are keen to get back to the main game.
The well-drawn and picturesque scenes, with appropriate animations, are overlaid with the various tools available to you with this game. In the lower left corner is the Map feature which can instantly take you to previously visited locations. Due to the fact that a great deal of moving around will be required in this game, the Map feature is certain to be put to good use. The game menu is also in this corner.
Positioned in the lower right corner are the Hint feature, which automatically changes to the Skip option during puzzle or mini-games, and the Strategy Guide. Situated between these items is the game's inventory which holds the items you collect or have been awarded for completing certain tasks. The inventory is normally concealed until the mouse cursor invades its area. Often you will need to cycle through the available items using the chevrons at each end of the inventory.
One item that takes up a regular position is a Rooster which is the first item collected. The Rooster can be used to carry out tasks that would normally be out of your reach. You must ensure that the Rooster is reclaimed after each use so that it will be available next time you need it.
Especially when playing in Casual mode, visual indicators will certainly help as you move around the environment of Martlet. Sparkles will pinpoint areas to explore further while the cursor changes shape to show when different actions are possible. An optional interactive tutorial will explain some of these features.
Hidden Object game play adopts a fairly standard style of action as you are presented with cluttered scenes containing the items you need to locate. Items coloured cyan, instead of yellow, will need an additional action before they can be selected. You will be rewarded with one of the items located when the list has been completed. In most cases, a great deal of planning has gone into the positioning of the objects with each scene.
The game features a mixture of puzzles or mini-games. In each case you will need to click on an Info button to discover what is required to complete the task. The mixture of puzzles and mini-games are challenging and often inventive. A couple that really appealed to me involved putting back together three broken egg shells and matching various mythological and literary creatures with their correct geographical locations on a map.
Royal Detective: Lord of Statues is a well-designed game that ticks all the boxes and should provide many hours of enjoyable game play. This game is currently priced at £10.80 from the Big Fish Game site. You will need to be running a 2.5GHz processor with 1024MB of RAM and 1010MB of hard disk space running Windows XP and later.
http://www.bigfishgames.com/games/7201/royal-detective-the-lord-of-statues-ce/?pc