Monster of the Baskervilles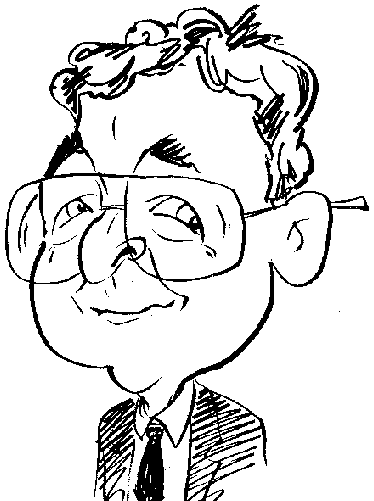 Review controls
In Sherlock Holmes' Absence, a new detective enters the scene to deal with an adversary from an earlier investigation.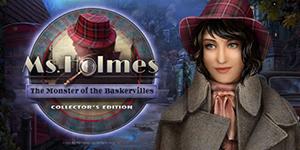 I must admit to misreading the title of this next game. Being a fan of the television series of "Elementary", I should have no excuse for confusing "Mr" with "Ms". For those who have not seen "Elementary", I should point out that this series is based on stories featuring Sherlock Holmes and Dr, Watson. In "Elementary", Dr Watson's character is a woman and not the man of the original stories. Something similar occurs with "Ms Holmes - The Monster of the Baskervilles". The famous detective is a woman rather than the more famous pipe-smoking male detective.
I have been looking at the Collector's Edition of this Hidden Object game developed by Elephant Games. As usual with Collector's Editions, this title comes with a number of bonus elements. There is access to various wallpaper scenes, concept art, music tracks, achievements and collectibles in the form of Bobblehead characters plus a replay room, puzzle and a bonus game. Some of these elements are available immediately while others require the main game to be completed before they are unlocked. There is also a Strategy Guide with step-by-step instructions and annotated screen grabs to help in case you get stuck.
Profiles can be created so that different players can play the game at their own speed. You can also make a number of adjustments to the gaming environment. Volume levels for music, sound effects, environment and voice dialogue can be adjusted to suit your taste. You can disable special effects and adjust the brightness level of the game plus opt to played in full or wide screen mode and use a special cursor.
When playing the game there is a choice of four difficulty levels. You can select from Casual, Advanced, Hardcore or Custom settings. These levels offer different speeds for recharging the Hint feature; the use of sparkles to identify active zones; and the marking of tasks on a map feature. Of course you could opt for Hardcore difficulty which does away with these types of assistance by not offering hints, skips, sparkles or tasks on the map. For the purpose of this review I stuck with Casual difficulty.
Following the supposed death of Sherlock Holmes after a fight with Moriarty at the Rickenbacker Falls, a new detective appears. This detective is quickly named Ms Holmes by the press and general public. This is your role in the game as you attempt to solve the case of "The Monster of the Baskervilles". It seems this monster, from an old Sherlock Holmes case has returned to cause further damage and threaten people.
In standard adventure fashion your view of various locations is overlaid with tools to assist your investigations. Arranged across the bottom of the screen are tools such as a map facility, task notification, diary, hint (a deerstalker wearing owl) and strategy guide. There is also an inventory that stores the items found until you require them. If an item in the inventory is accompanied by a plus sign then it will need some work to be carried out before it can be used. The inventory can be locked in place or left to disappear when not required immediately. It will reappear when the mouse cursor invades its territory.
The mouse cursor can also provide assistance. As it moves around the different locations, it changes shape to indicate when different actions are possible. For example a magnifying glass is used to show an area to be examined while a hand implies an item can be picked up and a speech bubble informs you a character has something to say which might be useful or not. These characters are shown overlaid on the background scene. Apart from an occasional facial tick, as they impart their dialogue, they show little movement. Overlays feature a lot in this game as they are used on all manner of occasions as you explore areas and carry out various tasks.
Hidden Object game play has its part to play in this adventure. Various styles and approaches are present. Sometimes you get the standard text list and a cluttered scene of objects. Occasionally a few objects in the list will be coloured blue to indicate a task must be completed before the object becomes available. You might also need to collect four morphing objects once the list has been completed. Some Hidden Object scenes require you to find objects from silhouettes, replace objects in a scene or match circular examples taken from a picturesque scene.
Puzzles will need to be solved every so often. They are varied in type and come with brief instructions as to what is required. They often require the selection and swapping of pairs of elements in order to achieve the desired results. While some of the puzzles tempted me to think about using the Skip option, others were much too easy.
Cut-scenes are used to move the story along as Ms Holmes discovers the truth behind the Baskervilles attacks, falls into a trap, escapes and tracks down the real villains. A skip option allows you to by-pass these sequences and get back to the investigation. The game features a number of references that refer back to the other Sherlock Holmes stories and his life style. Look out for the numerous use of symbols, dancing men, smoking pipe and deerstalker hat.
The game's graphics are reasonable without being exceptional. There were a few occasions when the screen went black for a second or so when movement between locations was required. They did not really interfere with the playing of the game.
I downloaded by copy of the game from Gamehouse.com where it is priced at $9.99. The game requires a 1.6 GHz processor with 1024MB of RAM and 950MB of hard disk space running Windows 7 and later.
http://www.gamehouse.com/download-games/ms-holmes-the-monster-of-the-baskervilles-collectors-edition