I Wish, I Wish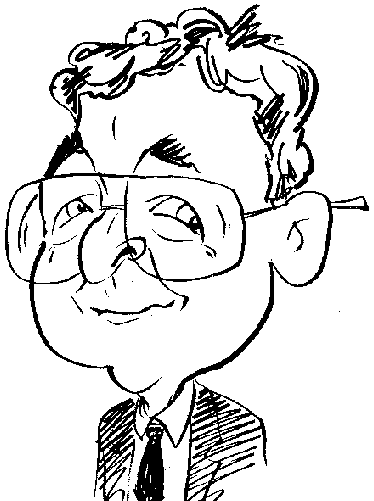 Review controls
Be careful what you wish for, lest it come true or maybe that should be that you should be careful as you may receive it. Whichever is your preferred version of the old adage, it forms the basis for a title from the Grim Tales™ series of computer games.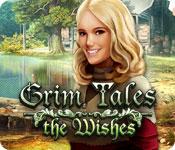 Developed by Elephant Games, The Wishes is a Hidden Object Adventure that involves the trouble a young boy gets into when he accepted the help of an old woman. As usual with games of this genre, profiles can be created so that different people can play the game and have their individual progress recorded. Various adjustments can be made to the game playing environment. You can set different levels for the audio volume used for background music, sound effects, environment and dialogue delivered by voice actor. Other options include adjusting gamma intensity for graphics when playing the game in a choice of full or wide screen viewing with the use of a custom cursor.
When playing the game there is a choice of Casual, Advanced or Hardcore difficulty level. Included among the features offered by these levels is the rechargeable rate for Hint and Skip features plus the appearance of glints and sparkles to indicate places of interest and Hidden Object scenes. In the case of Hardcore difficulty, you are left to your own devices with no assistance on offer.
Your role in the game is that of an adventurous aunt who is only too happy to help when called upon by her sister who is worried about her young son. The boy, who we discover later, had innocently entered into a pact with a mysterious old woman. By wishing for his favourite string puppet being brought to life, the boy started to wither and grow old. It is up to you to put things right and break this deadly bargain.
Your field of operation covers a range of locations that often require you to move backwards and forwards between them on a regular basis. Assisting you with the task of saving your nephew are the game's Hint feature and an inventory holding the items you collect. Shortly after starting your investigation a number of additional items are added to these tools. You will find a map which can indicate your current positions, locations where tasks need to be completed plus those areas undiscovered and currently locked. The map has the ability to transport you between locations and this tool will be added to the bottom of the screen.
At other times during the game you will rescue your nephew's favourite puppet by cuttings its strings. The puppet will then provide background information and fill in gaps in the story line. You will also make friends with a cat named Fluffy who sits in the inventory until called upon to carry out certain actions. Fluffy will perform its tasks, such as climbing a tree to gather an object, and then return to the inventory.
At various points during the game Hidden Object scenes, indicated by an outbreak of sparkles, will be made available. These scenes use the familiar combination of a cluttered scene and a text list of items to discover. Two different colours are used for displaying the text list so that you know whether an additional action will be required to find a particular item. On the completion of the scene, you will be rewarded with one of the items found, This will be required later in the game.
As well as Hidden Object scenes, you will be faced by a number of puzzle type mini games. Generally these puzzles will require the insertion of an object from the inventory before they can be solved. The puzzles vary in concept and sometimes include a novel twist to increase their complexity. For instance when repairing a stain-glass window, you need to turn the window frame to the correct angle rather than turn the various fragments of glass in order to fit them.
From time to time various characters will have something to say with the dialogue being delivered by a voice actor and also printed on the screen. The onscreen character will display some lip synch movement. An option will be available to speed through these dialogue sections.
The game's graphics are fine with well drawn scenes and appropriate animations. I did feel that the game's story line was a tad confusing at times with some actions being merely added as an after-thought. Grim Tales - The Wishes can be downloaded from Big Fish Games priced at $2.99. The game requires a 2.5 GHz processor with 1024MB of RAM and 819MB of hard disk space running Windows XP and later.
Grim Tales: The Wishes > iPad, iPhone, Android, Mac & PC Game | Big Fish (bigfishgames.com)