Murder for Favours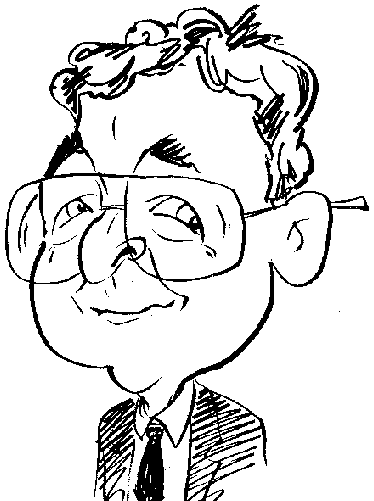 Review controls
Tired of being cast in a single role, then this next title gives you a split personality as you become three different investigative agents.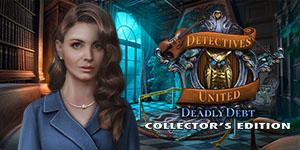 Gather all Sleuths, whether of the amateur or professional variety, and join forces to tackle Elephant Games latest Detective United - Deadly Debt title. This is a Hidden Object Adventure game that is available in Collector's Edition format. Along with the main investigative game, this version of the product comes with a number of bonus items to stretch your gaming capability.
Available from an Extras section on the main title screen, the bonus content is made up of Wallpaper, Music, Achievements, Watch collection, Picture parts, Secret room, Expedition room, Mini games, Hidden Object scenes and Bonus games plus a Strategy Guide. These offerings provide a mixture of immediate access, delayed until encountered in the main game or only when the main game has been completed.
Various adjustments can be made to the game playing environment and profiles created to record the progress of different players. Separate settings can be set for music, sound effects, environment and voice dialogue audio volume levels plus full or wide screen viewing mode. You can also turn on/off settings for a custom cursor and special effects. The game can be played in a choice of four difficulty modes. You can select from Casual, Advanced, Hardcore or Custom level. Depending upon your choice you will get an appropriate or no rate of charging speed for Hint and Skip features plus the use of sparkles to identify active zones.
Initially the game will cast you in the role of Agent Dorian Brown. Do not get too comfortable in this persona as the game requires you to fulfil a triple role. At various stages of the game you will be switched to act as James Blackthorn or Anna Gray who are also agents in the Mystery Trackers Agency which investigates paranormal incidents that can be detected by a special device.
Arranged across the bottom of the screen, when in Adventure mode, is a collection of tools to assist your investigation. Taking up a central position is the game's Inventory. Any item in the Inventory that is accompanied with a plus sign will require being combined with other elements before it can be used. To the left of the Inventory is a Map feature showing your current position plus where tasks can be located. The Map also provides links to Achievements, the Watch collection and Picture parts bonus items. Located to the right of the Inventory are short-cuts to the Hint and Strategy Guide tools plus a group image depicting your three roles with the current one positioned centrally.
The game revolves around a scheme where a woman with magical powers enters into a contract with various people. She will help them with their plans if, in return, they kill people for her so that their energies become hers. It is up to you, in your three roles with each one possessing its own strengths, to bring an end to this scheme.
The game features numerous cut-scenes linking together the various elements of the story as you move around and switch between roles. Along with gathering items required to complete tasks within the game, you will need to be on the look-out for various collectibles. These consist of watches and picture parts dotting around certain scenes.
The game features a mixture of mini game puzzles and Hidden Object scenes. Generally mini game puzzles will involve swapping elements around to create a pattern or image. These items will also need to be selected within a specific order. Hidden Object game play uses a variety of styles. Sometimes you need to find items listed in text format or as silhouettes from a cluttered scene. In some cases the scene is displayed in an overlaid window that often does not close itself when it is no longer required.
While visually impressive and with an inventive story line, I was a little disappointed in the level of challenge set by the game. I also detected a couple of slight problems within the game. One problems concerned a small spelling mistake (Jem for Gem) while the second problem was an incorrect link between the game and the relevant page of the Strategy Guide. You can download this game from Gamehouse.com where it is priced at $19.99. The game requires a 1.6 GHz processor with 1024MB of RAM and 1.16GB of hard disk space running Windows 7 and later.
Detectives United - Deadly Debt Collector's Edition | GameHouse