Private Listening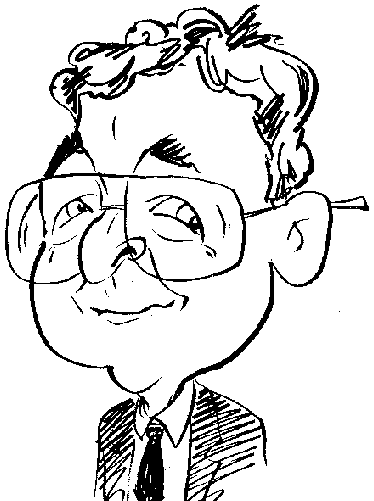 Review controls
While you probably would not want to listen to 42 hours of non-stop music, this next device can deliver such a service.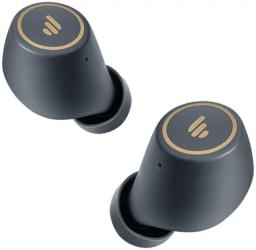 click image to enlarge
About 18 months ago I checked out the Edifier TWS1 product. Now it is the turn of the company's TWS1 Pro offering. This is a set of True Wireless Stereo earbuds which does explain the letters making up the product's title. As usual to ensure a comfortable fit for various users, these earbuds come with three different sizes of ear tips. One set is already attached for immediate use to enjoy your favourite music.
As with the initial version of this private listening device, this set of earbuds comes packaged in its own pocket-size carry case. To ensure that the earbuds are held firmly in place during transportation the case has a magnetic feature to keep the earbuds secure in their specific compartment.
As well as providing storage for the earbuds, the case serves a dual purpose.
The carry case doubles as a charging facility with excess power capability for the earbuds when required via the presence of a USB Type C connection and the supplied USB lead to facilitate power transfer. The earbuds can hold up to and deliver 12 hours of listening time to the wearer. At any time the earbuds can dip into the 30 hours of excess power charge being held in the carry case for use when needed.
Setting up these earbuds for use is simplicity itself. Once charged and in close proximity to an audio streaming device, a single press of the button on the outside face of either bud will establish the link with a smartphone or whatever device is providing the audio via Bluetooth wireless. The TWS1 Pro supports Bluetooth V5.2 which has lower power consumption, faster transmission rate and a more secure connection To reduce any problems which might occur regarding which bud fits into which ear, the buds bear "R" and "L" indicators as do the individual compartments in the carry case. There is no reason to make this positional mistake unless you want to.
Internally Edifier has been hard at work to enhance the performance of these buds. Continuing with the Qualcomm® True Wireless TM Mirroring technology, which ensures each bud is simultaneously mirror-connected with the user's mobile device, Edifier has added some extra features. The use of Qualcomm's second generation of aptX TM Adaptive technology means these earbuds support both aptX HD and aptX Low Latency audio for a more personal audio output. Also included is cVc TM 8.0 noise cancelling technology and a PU+ Titanium Diaphragm to help distinguish differences between frequencies and human voice. The TWS1 Pro kit is rated at P65 for waterproof and dust protection.
The TWS1 Pro earbuds felt comfortably in my ears during tests for long session suitably. There were occasions when, immersed listening to my favourite music, I forgot I was wearing these Edifier earbuds.
As already mentioned, the TWS1 Pro can deliver up to 42 hours of private listening time from the 60 mAh battery in the earbuds and carry case's 500 mAh battery. Charging time is estimated at 90 minutes for the earbuds with 40 minutes being required for the case to take on board its fill.
While delivering your favourite music, these earbuds can also accept or reject incoming phone calls from a linked smartphone. You can also pause, restart, switch tracks and adjust the volume level of the streamed music by applying pressure to the face buttons of either bud earpiece.
Currently the Edifier TWS1 Pro is listed on the Amazon UK website priced £45.99. It will deliver a comfortable and enjoyable listening experience.