Multimedia Speakers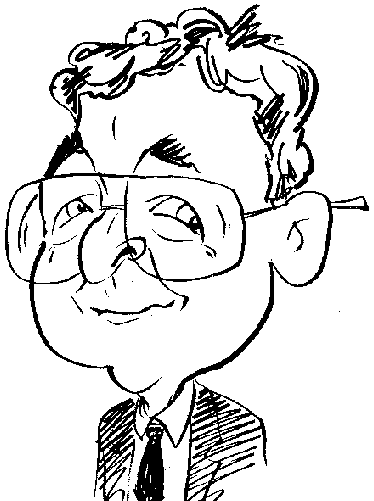 Review controls
As a popular manufacturer of audio devices, Edifier once again steps into the spotlight.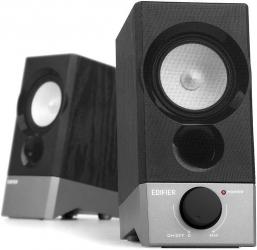 click image to enlarge
When starting to review a product, such as the Edifier R19U unit sat in front of me at the moment, I generally follow an initial set pattern for hardware devices. This pattern involves removing the device to be reviewed from the packaging and checking that all the content is how it should be and present. However in this case there was a problem in that I could find no mention of a content list or any documentation whatsoever. Having reviewed several Edifier products in the past, this lack of documentation was unusual. Checking further I discovered that this should not have been the case and products purchased from retail will contain the relevant documentation.
The Edifier kit consists of two speaker units and various leads. Images of the product's packaging gave indications that the speakers could be used with connections to a computer and mobile devices. Fortunately the set up process was fairly obvious and I was quickly able to set up and test the equipment.
The pair of speakers are of the multimedia desktop variety with a matte silver base and a black body featuring a wood style appearance. Each speaker, with dimensions of 175 x 105 x 85 mm (H x D x W), has been designed with a 10 degree tilt so that the audio sound projected is aimed towards the listener rather than any surrounding surfaces which may tend to have an adverse effect on the quality of the audio.
With this 2.0 speaker system, Edifier has opted to go with a set up whereby both power and sound is delivered to the speaker via a single USB cable which is permanently attached to the left speaker unit. The left speaker also contains a second permanently attached lead which is then used to link the two speakers together plus there is a 3.5 mm jack socket that can be used for any AUX type input from a mobile device (remember this speaker system does not support any Bluetooth connectivity) such as a tablet, smartphone or MP3 player. All the various connection options are tucked away out-of-sight at the rear of the speaker units.
As well as housing the USB and connecting leads plus the AUX 3.5 mm jack socket (lead supplied in the box), the left speaker provides the limited control options available to the listener of the delivered audio. Forming part of the left speaker's matte silver base is a large black knob which can be used to turn the power on / off, with a small light indicating when power is being provided, and adjusting the volume level of the audio output. For issues such as stop, pause, play and track manipulation, you will have to rely on control features from the supplying device whether that is via computer controlled USB or AUX delivery.
While Edifier's decision to rely on the dual power and audio delivery method does help by freeing up a valuable mains power socket option, it does mean that you will need to surrender one of your USB ports to the device. In the case of audio supplied via the AUX option, this USB port does not need to form part of the computer set up as power could be supplied a mains plug with built in USB adapter. However that does mean you are loosing one of your mains power sockets so is more a case of swings and roundabouts.
Without being spectacular in appearance, the Edifier R19U speaker system performs in prime task adequately. Audio quality is of a reasonable standard for casual listening. It is not going to satisfy a Hi-Fi enthusiast but I enjoyed listening to my favourite music delivered from these speakers while writing this review.
Edifier R19U 2.0 Speaker System

| | |
| --- | --- |
| Total power output | RMS 2W x 2 |
| SNR | >80dBA |
| Distortion | <0.5% |
| Input type | AUX/USB |
| Frequency response | 150 Hz-20kHz (+5db) |
| Input sensitivity (AUX) | 500mV + 50mV |
| Input sensitivity (USB) | 650mFS + 50mFS |
| Speaker driver | 2¾ inch (70mm) |
The Edifier R19U is currently listed at £62.90 on Amazon.
http://www.edifier.com/int/en/speakers/r19u-compact-2.0-usb-speakers