A Retro Look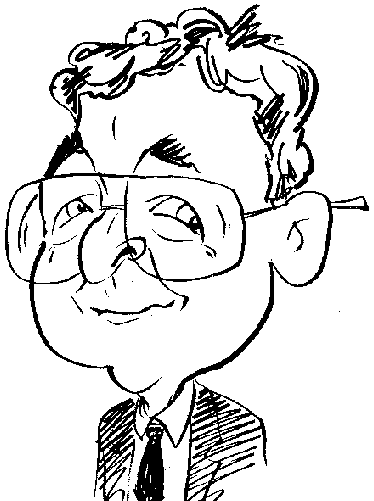 Review controls
As part of Edifier's extensive range of speaker products, the company's MP700 model features a retro look.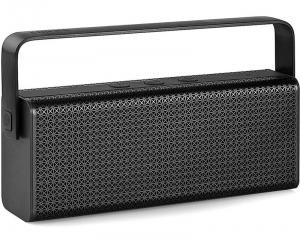 click image to enlarge
The Edifier MP700 is a portable Bluetooth speaker. In general appearance the MP700 reminds me of a portable radio I bought myself when I first moved to London from my Northern birthplace. There was the same rectangular box-shaped base unit with a rigid, swivel handle for easy portability. Admittedly the top-mounted controls are far more discrete with the Edifier unit and the colour and pattern configuration decorating the unit were in no way similar but it did bring back some fond memories from my youth.
The rigid carry handle apart, this main Bluetooth speaker module has dimensions of 283 x 111 x 62mm (W x H x D). Including the carry handle, this portable unit weighs in at a sturdy 1.561kg. Bundled in the packaging as part of the MP700 product are leads for power and an audio AUX connection cable with gold-plated 3.5mm jack plugs. With the power lead measuring 145cm and the AUX audio cable at 160mm, there should be no problem when making the appropriate connections for charging and linking to an audio source that does not support Bluetooth. You also get a concertina style mini User Guide.
Totally black in colour, apart from a small pinpoint light indicating whether Bluetooth or AUX connectivity is being used, the main unit features a decorative patterned aluminium grill over the front and rear faces that delivering the audio output. A compressed, rubberised base ensures that the NFC supporting MP700 has a firm base with no noticeable vibration or slippage.
Edifier has gone with a minimalistic approach when it comes to the controls available with this device. Arranged along the top of the unit are three circular buttons. These buttons cover, as the main function, power/Bluetooth, volume decrease and volume increase. Each button features an appropriate symbol indicating its purpose. The controls are raised slightly from the surface of the unit so, with a little practice, can be selected via touch alone if circumstances demand.
The two volume adjusting buttons have dual functionality in that they double as the means of cycling backwards and forwards through available tracks on the source device. Not to be left out in the double operation stakes, the power button can be used to switch between Bluetooth and AUX source input with the LCD light glowing blue or red to indicate the chosen option. It was noticeable that the MP700's volume level was lower when AUX was involved thus requiring some adjustment for a comfortable listening level.
Located on the right side of the MP700's body is a rubberised flap which can give access to the unit's various physical connection options. There are sockets for AUX Line In and DC input plus a USB port for DC output. This Katter feature can be used when you need to charge a smartphone. A power button charging light will provide feedback when charging is taking place.
Powering the MP700 is a lithium-ion battery. Depending upon its current state, fully charging the battery could take between 2 and 5 hours. Edifier has rated this battery of being capable of providing up to 8 hours of listening time through 8W x 2 (Treble) and 10W x 2 (Midrange and bass) using a 70mm midrange driver and a 19mm silk dome tweeter. Using mainly Bluetooth as the music source, with the volume level set at a comfortable level, I was able to get 7 hours and 40 minutes of playback before the MP700 began to cut out and shut itself down. Compared to some other Bluetooth speakers, I felt this was rather disappointing.
Audio output is of a reasonable standard for a device of this size whether being used indoors or outdoor locations. When used in conjunction with a smartphone, any incoming call will interrupt the music flow thus allowing the call to be taken or rejected. At the conclusion of the call, the music flow will then be resumed.
Edifier MP700 Specifications

| | |
| --- | --- |
| Power output | RMS 10W x 2 (Mid-range and bass) + 8W x 2 (Treble) |
| Signal to Noise Ratio | >85dBA |
| Frequency Response | 80Hz-20KHz (+3dB) |
| Input Sensitivity | 800 + 50mV |
| Input Type | Bluetooth / Auxiliary |
| Mid-range Unit | 70mm (2¾ inch) |
| Treble Unit | 19mm silk dome tweeter |
The Edifier MP700 offers a reasonable quality of audio output. Battery life, in my tests, was a little disappointing but otherwise this is a product deserving of attention although its suggested price of £199.99 might put off some users.