Double Shadow Wolf Action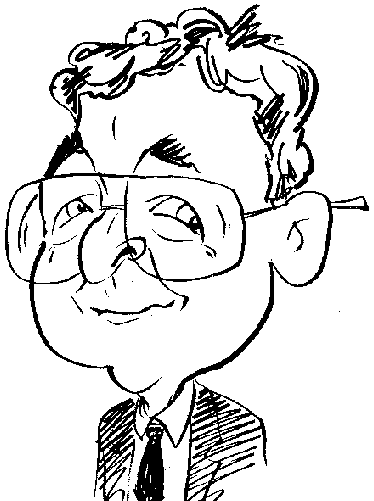 Review controls
A family curse returns to haunt the next two stories in the Shadow Wolf series.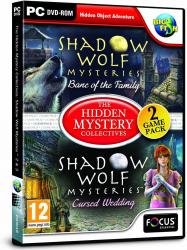 click image to enlarge
Bundled together in a single package are two titles from the Shadow Wolf Mysteries series. The two titles are the standard versions of Bane of the Family and Cursed Wedding. Developed by ERS Game Studios, both titles can be installed individually from the same front end and come with their own desktop icon.
Both titles support the use of profiles to record the progress of different players. You can make adjustments to the volume levels for music and sound effects plus view the game in full screen mode. To these features, Cursed Wedding adds voice volume adjustment and an aspect ratio setting. Although referring to them by different names, both titles give you a choice of three levels of difficulty. With Regular/Casual mode you get a fast charging of the Hint feature plus sparkles to indentify active areas. Expert/Advanced mode has a slower charging rate and neglects to identify active areas with sparkles. By selecting Hard/Hard mode there is an even slower charge rate with no other help regards game play.
Shadow Wolf Mysteries - Bane of the Family
As the series title of Shadow Wolf might imply, this game centres around werewolves and brings a return of the Count De la Fer's family and the curse that has been passed down through generations of the family. Your role in this Hidden Object Adventure game is that of a detective. Following the appearance of a supposed werewolf, you are called in to investigate this and other supernatural disturbances.
To assist you in your investigation, various tools are provided. Centrally positioned, at the base of your viewing screen, is an inventory holding the items you collect. Positioned to the right of this area are shortcut links to Hint and Notes facilities. The Notes feature automatically records your findings. On the left of the inventory is a shortcut to a Strategy Guide but this is disabled and is only available in the Collector's Edition of the product. More positive assistance is provided by the appearance of sparkles to identify Hidden Object scenes and a mouse cursor that changes shape when actions such as pick up, examine, talk to and move, can be carried out.
As you move around the different locations covered in this chapter-based game, you will encounter different characters including a wolf. While the wolf runs away when you click on it, the other characters usually have something to say. This dialogue will be delivered by a voice actor and also displayed in text format.
When faced with a Hidden Object session, you will be presented with a combination of a cluttered scene with a text list of required items. Any item coloured yellow can be found immediately while those coloured orange will need an additional action prior to being selected. One of the found items will be your reward for completing the session.
Mini game puzzles are generally used to block access to an area. In some cases you might need to provide elements in order to activate the game. These puzzles vary in type, offer minimal instructions but do provide a Skip option should a puzzle prove too difficult as you try to remove the curse from the Count De la Fer and his family.
Shadow Wolf Mysteries - Cursed Wedding
In the previous title of the series we were introduced by Veronica as a child under the threat of the De la Fey curse. Now time has moved on and Veronica is a young woman about to be married in Paris. However a few days before the wedding she sees a werewolf and you are summoned to help deal with the werewolf that has the ability to speak and is looking for revenge.
Apart from covering different scenes making up the Paris based location, the game's interface remains the same although the deactivated Strategy Guide icon has been removed. The familiar arrangement of menu, inventory, notes and Hints run across the bottom of the screen. Sparkles are used to indicate Hidden Object scene and the mouse cursor will change shape when certain action are possible.
Hidden Object game play, with repeat visits to some locations, remains the same. A cluttered scene will be paired with a text list of required items. Some of the entries will be coloured yellow and available while those coloured orange will need an additional task before being selected.
The game features a number of mini game puzzles. These are varied in style and cover a wide range of difficulty levels. A Skip option becomes available after a short delay.
Bane of the Family felt to have a more structured approach to its storyline and had more content although animation effects were handled better in Cursed Wedding. I have seen this dual pack listed on Amazon priced at £2.92. The game requires a 1.4 GHz processor with 1024MB of RAM and 813MB of hard disk space running Windows XP and later.
The Hidden Mystery Collectives: Shadow Wolf Mysteries 2 and 3 (PC DVD) | Amazon