Lost Town Puppets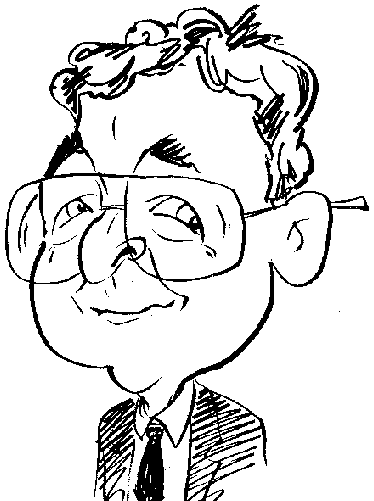 Review controls
Can you pull the right strings to solve the mystery of a missing child?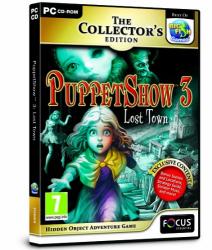 click image to enlarge
We have ERS Game Studios to thank for the third episode of the PuppetShow series. This third episode of the Hidden Object Adventure game is subtitled Lost Town and is available in Collector's Edition format with various bonus items bundled with the main game. Apart from the built-in Strategy Guide, access to the various bonus items with their extra content, including an additional chapter, wallpaper, screen saver and concept art, require the main game to be completed first.
Lost Town allows for profiles to be created so that different people can have their progress recorded. Adjustments can be made to the volume levels used by background music and sound effects. Further options are available to play the game in full screen mode and use a custom cursor which will change shape to indicate when certain actions are possible. The game can be played in Regular or Expert modes offering different rates of charging the Hint feature, which is only available during Hidden Object game play, and the use of sparkles to indicate active zones.
Your role in the game is that of a detective sent to investigate the strange events following the discovery of a cave system on the outskirts of Moonstone. A young child was snatched by a strange creature who then disappeared. Further searching revealed devices and discarded puppets, some of which bore a passing resemblance to disjointed robots.
This game does not really conform to what I have come to expect as the standard layout appearance for such a game. As already mentioned, a Hint feature is only available in Hidden Object game play but you do get a Skip facility during mini game puzzles interludes. However by far the biggest difference that I am still struggling to adapt to, even after several playing sessions, is with regards to the transfer of the inventory to a Tools section. Rather than the usual central position at the bottom of the screen, where my mouse cursor automatically heads for, my cursor now needs to move towards the left corner of the screen to open a fan-like display showing the different items collected. No doubt my brain will have adjusted to the change of location, maybe even before I have completed the game.
Occupying the opposite bottom corner to the Tools feature are links to the game's Menu and Strategy Guide. The lack of a map feature is not too great a handicap as the game area is not too large and fairly easy to navigate. Some assistance is provide by the mouse cursor which changes shape to indicate when different actions are available.
When you do meet other characters in the game and, if this infrequent occurrence involves dialogue, then a voice actor will be used to deliver the appropriate words which will also be displayed in text format. When moving around the environment of Moonstone, it almost felt that every turn or corner you came across involved the prospect of encountering a Hidden Object scene. As a result many scenes were revisited and always involved the same format.
A cluttered scene would be paired with a text list of required items that you would need to find. In the case of returned visits, the list of items would change. While most of the listed items will be shown in black, indicating they were available immediately, any coloured red would require some action, such as opening a container, before they could be found. One of the found items will become your reward for completing the scene.
While not as frequent as Hidden Object scenes, mini game puzzles do feature in this game. You could be asked to duplicate a dance routine by switching the strings attached to a puppet, connect light bulbs with links or arrange a series of flower disks. Other types of puzzles could involve matching coloured gears or creating a slot machine winning line.
The game felt a little lightweight in content but at least you have the promise of the bonus items to look forward to once the main game has been completed. I have seen this game listed on eBay priced at £6.18. The game requires a 1.4 GHz processor with 1024MB of RAM and 583MB of hard disk space running Windows XP and later.
PuppetShow 3: Lost Town Collector's Edition (PC CD), Good Windows 7, Windows 7 5031366019400 | eBay