Breaking the Curse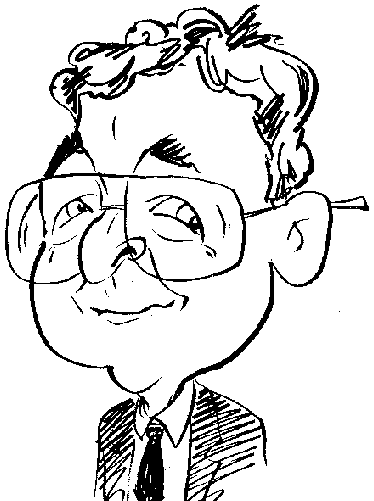 Review controls
Providing Match-3 action, this next game involves breaking a curse that is affecting the world of magic.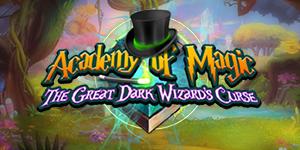 E-funsoft's latest excursion into the world of Match-3 game play involves the Academy of Magic. Subtitled "The Great Dark Wizard's Curse", this game deals with the adventures of Dennis Griffin. However long before Dennis enters the picture, many years ago the hidden world of magic lived in fear of the human world. Fortunately some witches and wizards got together and set up a pact with the human world so that peaceful harmony was established. But, as we shall discover later, this situation was not to last.
At the opening of this story, Dennis Griffin is a young orphan boy living in modern day London. He is earning a living by performing as a street magician. One night, after another successful performance, while walking to his lodgings and looking at an old photo of his father, Dennis is so distracted that he almost walks into the path of an oncoming car. Luckily a man, who resembles the person in the photograph, manages to save him from a serious accident. After the dramatic rescue, the man runs off with Dennis in close pursuit. Entering a phone booth, the man disappears and Dennis follows suit. He then reappears in the magical land of fairies and the like. And thus the game begins.
When playing the game, which consists of numerous Match-3 grids, you can create profiles so that different players can challenge their skills. Adjustments can be made to the volume levels for background music and sound effects which does include voice dialogue. Other options let you select full screen viewing and a tutorial.
Dennis quickly meets up with a strange creature. This is an elf named Nasir. Nasir explains that this land of magic was suffering from the Great Dark Wizard's curse and it was up to Dennis to defeat the effects of this curse by developing his magical skills through completing Match-3 grids over a series of chapters.
The Match-3 game play follows the usual pattern of making groups of 3 or more similarly embellished tiles in a grid. These tiles then disappear and are replaced by others falling downwards. Along with the tiles, each grid will contain a number of blocks, some of which can be destroyed and replaced by tiles while other are permanent blocks.
As often happens, with games of this type, some tiles will be bound by single or double strands of chains which will need to be removed. Also some tiles will be covered by a spider web. While e-Funsoft has used webs before, these were left behind by wandering spiders but this annoying creatures fail to make an appearance in this game. The webs appear as if by magic.
Each grid will come with its own special challenge which will need to be met. This challenge could involve removing tiles of a specific type and coloured cells plus capturing magic potion goblets which will need to be guided towards the bottom of the grid. Positioned to the right of the grid will be an updated list of what needs to be collected. The left side of the grid holds a panel with details of points gained and resources collected plus a section that might appear empty. This is the tools section and these implements will need to be purchased.
The completion of a grid will bring a reward of stars which have an important role to play. At the successful completion of each grid, you are offered an opportunity to visit a tabbed upgrade page. The default tab, on this page, gives the chance to purchase four upgrades available for that chapter. These upgrades can involve the removal of a seal or providing facilities for the villages. Each upgrade will require a substantial amount of stars and will need to be completed before moving on to the next chapter. The other tabs on this page allow you to switch between purchasing tools to aid the journey and buy Dennis a new suit of clothing. There are twelve different tools, with each one having its own specific properties and you can dress Dennis in gentleman or winter clothing.
From time-to-time linking sequences will appear and these feature two characters, overlaid on the current scene, as they have a conversation. Usually the conversation will be between Dennis and Nasir or one of them and another character supporting either the side of good and evil. The on-screen characters will be entirely static. The dialogue will be delivered by a voice actor and appear in text format across the bottom of the screen.
The difficulty level of the different grids varied considerably. I really struggled to complete some without the aid of the tools which must be purchased before venturing on to a grid. The game should appeal to fans of Match-3 game play. It will also give some practice at managing resources as you use the rewarding stars and other elements collected to purchase upgrades, tools and clothing.
I downloaded by copy of the game from Gamehouse.com where it is available priced at $9.99. The game requires a 1.5 GHz processor with 1024MB of RAM and 170MB of hard disk space running Windows 7 and later.
Academy of Magic - The Great Dark Wizard's Curse | GameHouse