Trapped in Paintings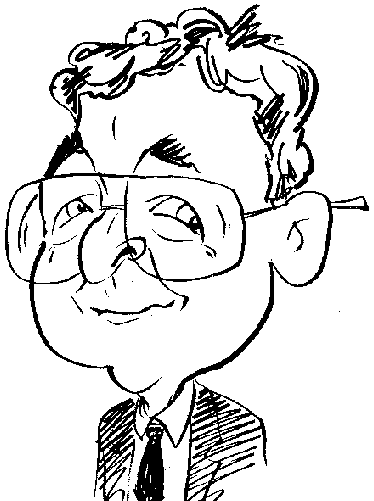 Review controls
Rather than just looking at paintings, you can step inside them to explore what is happening.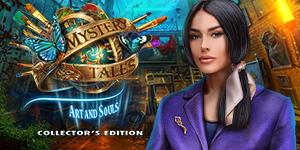 Developed by Domini Games, Mystery Tales - Art and Souls is a Hidden Object Adventure offering. Set in a magical world that can be found inhabiting paintings created by a certain artist. In this game you are cast in the role of a paranormal detective who has been set the task of rescuing the people who have been trapped within the artist's paintings.
This review is based on the Collector's Edition of this game which comes with a number of bonus extras. Some of these items, such as Wallpaper, Concept Art and Music, are immediately accessible while others, including Mini games, Hidden Object challenges and Video clips, only become available after they have been encountered in the main game. There is also a Study which you can furnish with objects purchased using coins found during the game and a bonus chapter once the main game was completed.
Prior to entering this magical world concealed within paintings, you can make adjustments to the gaming environment and create profiles so that different players can tackle the game. You can set different volume levels for background music, sound effects, environment and the voices used throughout the game. Options are available to play the game in stretched or full screen mode with a custom cursor and apply special effects.
Four levels of difficulty are available. While Casual mode gives you a relative fast charging of the Hint and Skip features with high-lighted active zones and an option tutorial, Advanced mode takes longer to charge and does not high-light active zones but retains the tutorial. Hardcore mode disables the Hint and Skip features plus offers no help with active zones or a tutorial. For those who prefer to set their own features, there is Custom mode where you can cherry pick from what is on offer and adjust settings to skill your skill level.
As you might expect with a game based within paintings, the various scenes, making up the different locations found in the world, are full of well-drawn details. Running across the bottom of these scenes are the tools available to you. A centrally positioned inventory, which can be locked so as to stay visible at all times or left to disappear when not required, displays the items collected. If any object is accompanied by a plus sign then it will require some work or repair before it can be used.
Situated to the left of the inventory is a map indicating your current location and where actions need to be carried out and collectibles found. There are also paint pots used for holding coins, portraits and postcards found during the game There is also access to a Strategy Guide providing step-by-step instructions to complete the game.
The right side of the inventory houses the Hint feature and a Task Book containing notes and the current task. Shortly after the start of the game, this area will be joined by Morty. You will probably have already met Morty who is a purple cat, with different coloured eyes, as he appears whenever you start the or return to the game. Morty can be used to collect items out of your reach. Later in the game you will be able to use a raven to help complete a task.
Help will be provided by your mouse cursor which changes shape when different tasks can be carried out. These tasks and their cursor shapes include magnifying glass (examine), hand (pick up), gears (use) and arrow (possible direction).
As you explore the different locations, you will encounter other characters, various mini games and Hidden Object challenges plus the need to be on the look-out for coins, postcards and morphing portraits. Meetings with other characters will be conducted in overlaid windows or as part of cut-scenes that help the story line progress. When conversations are required, then the dialogue will appear printed in text format and be delivered by voice actors with some lip movement from the on-screen representation of the character.
Both mini game action and Hidden Object challenges make use of a variety of formats. With mini games you are offered a choice of Easy or Hard mode with brief instructions that I sometimes found to be as tricky to understand as the actual mini game itself. These games could involve travelling through a maze, arranging wooden block, organising hours on a clock face and completing an icon sequence. Hidden Object challenges feature silhouettes, storyboard words, riddles, matching pairs and replacing items within a scene. You also get the option of playing a Match-3 game.
At times I found the game's story line a little hard to follow and felt that some side-tracking was not really necessary and sometime these elements offered little more than padding. I downloaded by copy of the game from Gamehouse.com where it is available priced at $19.99. The game calls for a 2.0 GHz processor with 1024MB of RAM running Windows 7 and later.
Mystery Tales - Art and Souls Collector's Edition | GameHouse