Flower of Discord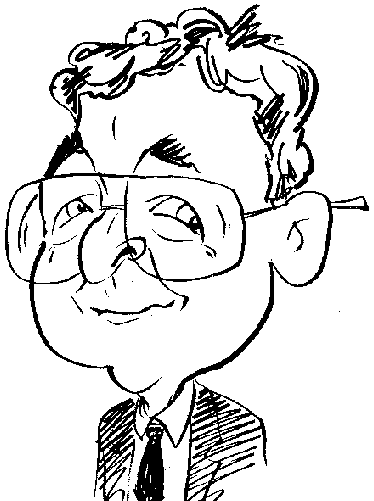 Review controls
Another world, another problem, with flowers having a major role to play.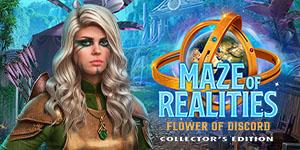 Developed by Domini Games, Maze of Realities - Flower of Discord is a Hidden Object Adventure game that is the focus of my next review. I have been looking at the Collector's Edition of the this title. Along with the main game, this product comes with a number of bonus items to enhance the appeal of the title.
Available from an Extras section on the title's main menu, there are options for a bonus chapter, Wallpaper, Concept Art, Music, Achievements, Arealium Flowers, Atlantean Chamber, Harper's Belongings, Videos, Mini Games and Hidden Object scenes. While most of the bonus items will grant immediate access, a few will insist that you need to have encountered them in the main game or actually finished the main game.
Before setting out to explore the mystery of Atlanteum culture, its strange flowers and a portal between worlds, you can make adjustments to the gaming environment to suit your needs. Levels can be set for the audio volume used for music, sound effects, ambience and voice dialogue. The game can be viewed in full or stretch screen mode with a special cursor and the use of special effects.
The game also offers you a choice of four levels of difficulty. You can select from Casual, Advanced, Hardcore or Custom. These levels give different rates of Hint and Skip charging, identifying active zones and the information supplied on the game's Map feature.
The game casts you in the role of a Missing Person Rescuer Specialist. Presumably you wish to remain anonymous as you are not given a name in the game. After receiving a worrying video message from your niece Emma Jones, you set out to investigate the sudden disappearance of the four members of the expedition group in which Emma is part. On arriving at the expedition site in Greenland your Hidden Object Adventure begins.
While examining the initial scenes you will need to discover the necessary elements that become the tools that will assist you in completing the game's numerous tasks. These tools consist of a Journal with tasks and note sections, a Map showing your current location and where tasks need to be completed, Inventory, Strategy Guide and Hint feature. Any item in the Inventory accompanied with a plus sign will require some work before it can be used. From time-to-time, an icon will appear that allows you to step back a scene to collect a necessary object required to make progress.
As part of your rescue mission, you will be given the opportunity to collect various special items. These have been positioned throughout the game and concealed in various scene. These items have been categorised as Arcalium Flowers, Harper's Stuff and Pearls. In total there are 15 Flowers and 15 pieces of Harper Stuff plus 70 Pearls. Helping you to keep track of these items is a fly-out button positioned on the left side of the screen. When pressed it will reveal how many of each category have been collected.
The game follows a fairly standard pattern as you explore well-drawn scenes, giving the perception of depth, whether in the real world or that of Arcalium. Here you will encounter other characters who dress differently and communicate with spoken and printed dialogue. In some cases you will be given a choice in the order to which you respond to them by selecting from various options. It was noticeable that the human characters seemed less animated that other creatures found in this game.
At various points during the game, your task will involve a mini game puzzle or Hidden Object scene. In the case of mini game puzzles, which are varied in type, you will be offered a choice of Easy or Hard challenge as you attempt to solve the puzzle. Hidden Object game play also offers you a choice. You can either tackle the current Hidden Object scene with its text or image representation of the items required or play a Match 3 grid challenge. You can even switch mid-stream between the two.
Despite its well-drawn scenes, atmospheric sound effects, numerous tasks, a good mixture of mini games and Hidden Object game play, this title never really managed to draw me into its story line although it did keep me occupied for several lengthy playing sessions. I downloaded my copy of this game from Gamehouse.com where it is available for $19.99. System requirements call for a 1.6 GHz processor with 1024MB of RAM and 1.48GB of hard disk space running Windows 7 and later.
Maze of Realities - Flower of Discord Collector's Edition | GameHouse