Existing Amongst Us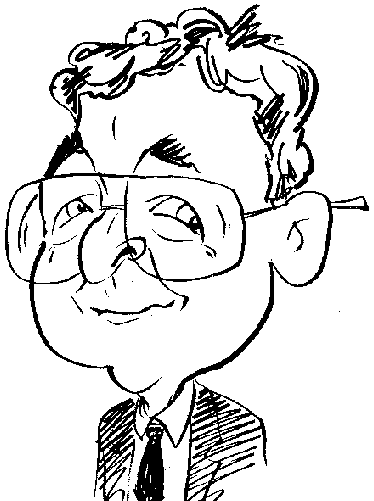 Review controls
While there may be no fairies at the bottom of your garden, other strange creatures could exist elsewhere.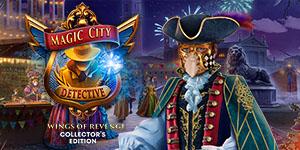 We are not alone or so we are led to believe. Do not take my word for it as Domini Games has revealed the secret of this infiltration of our world. This side-by-side existence does not involve an alien life-form which has chosen to share our planet but creatures from that dream-like state we have tried very hard to forget about. Referring to them as legendary and make-believe might draw a veil over their existence but they still remain and are portrayed in Domini Games' Magic City Detective - Wings of Revenge offering.
This is a Hidden Object Adventure game which is available in Collector's Edition format. Bundled with the main game are a number of bonus items, some of which are available immediately while others will require progress or even the completion of the main game before you are granted access. Among the bonus items are Concept Art, Wallpaper, Sound track, Video clips, Mini games, Hidden Object scenes and the collection of items such as masks and animal statuettes. There is also a bonus chapter for completing the main game.
Prior to taking on your role of the Magic City Detective, various options are available to you regarding the gaming environment. Volume levels can be set for background music, sound effects, environment and voice. The game brightness can be adjusted with the game being viewed in full screen mode with the use of special effects. Named profiles can be created to record the progress of individual players. The profile name you opt for will then be used within the game.
When playing the Magic City Detective game you have a choice of four levels of difficulty. You can select from Casual, Advanced, Hardcore or Custom. Depending upon your choice you get varying charging rates for the Hint feature plus a tutorial and the amount of information on a game map.
The game opens as you receive a video communication from your old friend, Ymir a female elf, who is attending a mask masquerade in Venice where the "Others", as they regard themselves, attempt to hide their differences so that they can mingle freely with the normal population. But somebody believes this situation to be wrong and sets about disturbing the equilibrium by turning a stone statue into a manticore that started to attack Ymir. After saving your friend and defeating the manticore, your task is to identify who is responsible and restore harmony.
To assist you in your work as the Magic City Detective, tools are arranged across the bottom of the screen. Taking up a central position in an area for inventory items held in circular containers. To the left are a map, journal with tasks and note sections, plus a fan-like contraption showing the number of animals, statues, masks and mask vouchers collected. Positioned to the right is a link to a Strategy Guide, move back a scene option and the game's Hint feature. The mouse cursor will also provide assistance by changing shape when over areas that might provide useful.
The game's various scenes are well-drawn and eye-catching colourful. When various characters are revealed in their true form, appropriate animations add to the effect such as their human form spouts wings and a local shopkeeper displays his equine legs. All the game's characters, whether of the human variety or other forms, can communicate via spoken dialogue delivered by a voice actor with lip movement.
As you travel around Venice, you will be faced by Hidden Object scenes and mini game puzzles. Rather than stick with one type of Hidden Object game play, Magic City Detective uses a variety of formats for presenting its list of required items. Sometimes the required list will be represented by a word in a story or you will be presented with a list of items to find. Instead of searching for specific items, on occasions you will need to find parts of an object that are shown as sections of silhouettes. Often the required items will be integrated in a scene based on a fruit counter, group of swans, workshop, mushroom field and even an information board.
Mini game puzzles are often used to initially block access to an area. The puzzles tend to vary in type with options to select either an easy or hard level. You can also opt to complete a Match 3 challenge rather than solve the puzzle. Among the puzzles you will face are those of untangling connecting links, arranging puppets, matching customers with their purchases, planning a route and lining up symbols.
With its collection of bonus items, well-drawn scenes and animated characters, Magic City Detective - Wings of Revenge delivers a visual and challenging experience. I downloaded my copy of the game from Gamehouse.com where it is priced at $19.99. The game requires a 1.6 GHz processor with 1024MB of RAM running Windows 7 and later.