It's Fairy Godmother Time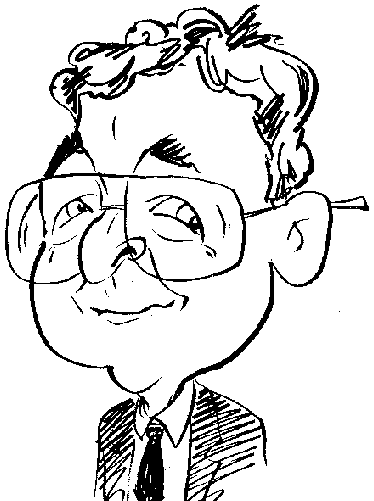 Review controls
With Cinderella relegated to a secondary role, the focus falls on the Fairy Godmother.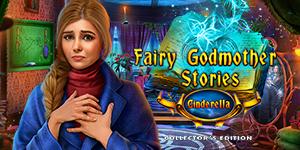 As part of the Fairy Godmother series of games, the one based on the story of Cinderella is a Hidden Object Adventure title. Developed by Domini Games, this title conjures up a fresh take on the Cinderella story as the Fairy Godmother is accused of crimes and arrested.
I have been looking at the Collector's Edition version of this game which comes with a number of bonus items. The bonus items in Fairy Godmother - Cinderella have been grouped together in an Extras section. These various items can either be access immediately or require the main game to be completed before access is granted. Falling into the first category are those entitled Achievements, Music, Concept Art and Wallpaper. There are also options to view the magic shoes, potions and household items that are located in the game.
The second category of bonus items is made up of Mini Games, Hidden Object game play and Video clips plus a bonus chapter. You will need to have completed the various Mini games or Hidden Object scenes in the main game before replaying them in the Extras section. The same applied to the Video clips while the bonus chapter, which gives you the chance to save Red Riding Hood's granny, only becomes available when the main game is completed.
Adopting the role of the Fairy Godmother, who is faced with the dual role of proving her innocence of the crimes and doing her best for Cinderella, you can make adjustments to the game's playing environment. Four different volume levels can be set for features such as background music, sound effects, environment and voice dialogue. Settings are available for turning on/off stretch and full screen viewing plus use a custom icon and special effects.
When playing the game there is a choice of four levels of difficulty. These levels are entitled Casual, Advanced, Hardcore and Custom. Depending upon the choice, you get a different rate of Hint and Skip charging features with some recognition of interactive areas or no assistance at all. By selecting Custom level, you can cherry pick and adjust the various settings option.
Rather than the Fairy Tale world you might expect, the game has a more modern look to it. You will encounter a world with its own police force with a detective division, computer screens, the use of a mobile phone, a motor car and the presence of muggers. Bringing a more modern look to the period of Cinderella allows for some changes to be made to the accepted story as the main focus now falls on the Fairy Godmother and her initial task to prove her innocence of the robberies.
To aid you in this task, and later help Cinderella, are tools arranged across the bottom of the screen. Taking up a central position in the game's inventory. If an item in the inventory is accompanied by a plus sign then the item will require some work before it can be used. To the left of the inventory are links to a Strategy Guide, Task Journal and the different types of collectibles you have gathered. A map and the Hint feature sit to the right of the inventory. Additional help is provided by the mouse cursor which changes shape to indicate when different actions are possible.
The game, following the usual Adventure pattern, leads you through series of scenes with many instances of backtracking as you leave one scene only to return after a couple of actions later. In this way an item found in one scene can be used elsewhere thus opening a door to make further progress and meet various characters who all seem to suffer from the same affliction when delivering dialogue provided by a voice actor. The actual on-screen character tends to sway slightly from side-to-side with some facial and head movement. I found the swaying movement to be a little disconcerting.
Playing more like a crime thriller than the popular Cinderella story, you need to meet a series of challenges as you try to discover why Cinderella, without the guidance of two ugly sisters, has turned to crime. As part of your investigation you will encounter mini game puzzles and Hidden Object scenes that will need to be completed.
Mini games are varied in type and usually offer a choice of Easy or Hard solution and a brief description of what is required. While some of the puzzles that have a familiar aspect to them, they are presented in a novel way to add further challenge to the game. When retackling these mini games in the Extras section, the Easy Hard option will not be available.
As with the puzzles, the Hidden Object scenes are varied in style. Often using the cluttered scene approach, the list of objects to be found are presented in text format with a different colour being used to indicate which items will require an additional action before they can be found. Sometimes silhouettes will be used for the items to be found or a storyline that directs you to different locations where you might find a required object. Occasionally a pair of visual clues are used to identify particular items. With Hidden Object scenes, there is an option to switch to Match-3 game play although this option is not available when replaying the scene in the Extras section.
While the game's graphics are well up to standard and its overall game play is challenging, I felt the story line was too bitty for my taste. It is not the game that I would be too keen to replay. I downloaded my copy of the game from Gamehouse.com where it is available for $19.99. The game requires a 2.0 GHz processor with 1024MB of RAM and 1.17GB of hard disk space running Windows 7 and later.
Fairy Godmother Stories - Cinderella Collector's Edition | GameHouse