Security Components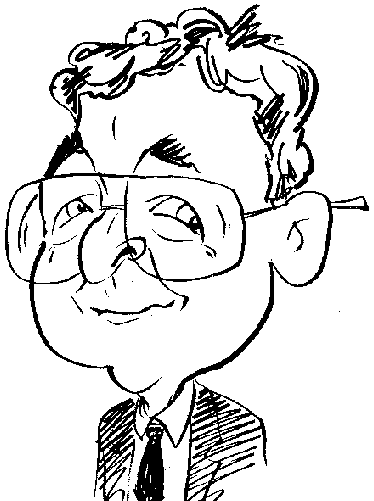 Review controls
Offering a variety of tools to protect your home is Devolo's Home Security system.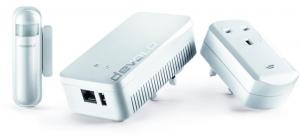 click image to enlarge
Recently I took a look at Devolo's Home Security System. The product was the Devolo Starter Pack. As its title indicates, this is an opening gambit to encourage the user to take their first steps on the path to using technology as a protective shield for their home. Following on from its Starter Pack, Devolo has developed a number of components that can be integrated with the original offering to give the user greater control of the home environment as they build up of a smart home.
Three of the Devolo devices are classified as sensors. Requiring the presence of a Z-Wave unit, such as the Devolo Home Control Central unit, the Motion Sensor can recognise the movement of people, pets and objects within its sphere of influence. This battery powered sensor can be held in position either by screws or adhesive strips supplied in the box. When you away from home you will receive alarms in the form of text messages or emails regarding any unexpected movement.
Also powered by a built-in battery is the Devolo Humidity Sensor. This device will detect excessive or insufficient humidity in the environment to ensure a healthy room climate and thus prevent the growth of mould. A choice of screws or adhesive strips is provided to fix the unit into an appropriate position.
Unlike the first two sensors, the Devolo Water Sensor comes with a lengthy lead permanently attached to the sensor. This lead has metal contacts at its end and it is these contacts that will provide the indication when there is a problem if it comes into contact with water leakage. This sensor needs to be positioned where a water leak might occur. This could be under a sink, washing machine or an aquarium. Both local and long distant warning can be issued either through a siren or push notification. This device's battery is rated at lasting up to five years but I have been unable to test this feature.
The next two devices from Devolo provide thermostat features. The Radiator Thermostat Sensor is supplied with two AA alkaline batteries plus an Allen key that can be used for tightening the various components. This device should fit most radiators. It features an illuminated display to show the temperature. The radiator can be programmed to adjust the temperature according to a user-defined time schedule.
The Devolo Room Thermostat comes with AA batteries already installed within the device. Again screws and adhesive strips are provided for mounting the device is an appropriate position. The Room Thermostat features navigation buttons for selecting options and a circular illuminated display showing the targeted temperature and the current status of the battery.
The Devolo Wall Switch needs to be screwed to a wall with either a single or two rocker switches in place. These switches can be programmed to operate features controlled by the Home Control Central unit remotely.
As with the Wall Switch, the Devolo Key-Fob device gives the user access to four programmable buttons that can be used to instigate actions from the Home Control Central unit. As can be ascertained from its title, this device takes the form of a key fob decked out in black and silver. Numbered 1 – 4, the unit's four programmable buttons are protected behind a sliceable shield with a thumb-size depression that makes moving the shield easier. The key fob can communicate at distances of up to 100 metres and can be programmed via an app or computer.
Devolo Home Components Price List

| Device | Price |
| --- | --- |
| Motion Sensor | £49.99 |
| Humidity Sensor | £49.99 |
| Water Sensor | £49.99 |
| Radiator Thermostat | £59.99 |
| Room Thermostat | £79.99 |
| Wall Switch | £39.99 |
| Key Fob | £34.99 |
These various components can be added as required or when budget constraints allow.