Gray Tie 2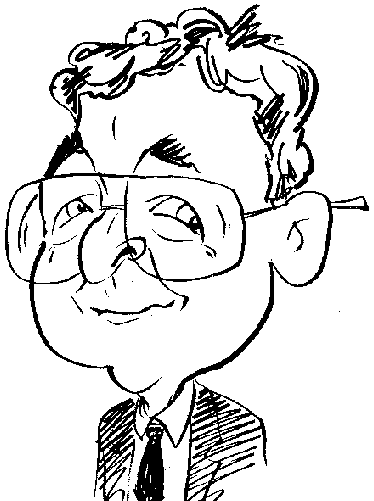 Review controls
Once again Detective Amanda is given the run-around as she investigates the case of a stolen painting.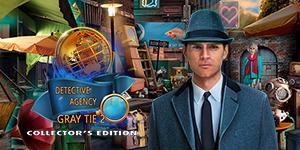 Following on from the Detective Agency Gray Tie title, AVI Games has set Detective Amanda, and her male companion, another case involving retrieving stolen property. In this latest case, the stolen item is a valuable painting. As in the earlier case, the thief seems to regard the whole incident as a kind of game similar to Hide & Seek. It is up to you to aid detective Amanda in the Hidden Object Adventure game of Detective Agency - Gray Tie 2.
I have been looking at the Collector's Edition of the game which comes with a number of bonus items. These extras are made up of additional puzzles and levels plus an Evidence Room, 12 wallpapers and a similar number of puzzle games. In some cases you will be able to access these features immediately while certain others will require progress to be made in the main game.
Following the usual pattern of creating profiles to let different people play the game, you can adjust volume levels for background music and sound effects. The game can be viewed in full screen mode with a custom cursor. While your character, Detective Amanda, and companion remains the same, this time your client is Giovanni Rosen, an artist whose valuable painting is stolen. The thief quickly becomes known as the Faceless One as he was in the original title.
The game consists of a variety of locations that need to be visited in order once the relevant tasks have been completed. The necessary tasks usually start with some Hidden Object action. This will consist of an appropriate scene and a list of the items you need to find. The list could be in text format, silhouettes, a pattern or a brief descriptive clue. As space is somewhat limited, only six items will be listed at a time with the result that some entries will need to wait for room to appear before they are shown. In some cases colour will be used to indicate whether an item might be hidden or require a task to be carried out.
In the same way that not all the required list is immediately visible, some of the required items will also be concealed. Some scenes will occasionally emit an outbreak of sparkles to indicate that zooming into this area could reveal a required item. Each scene will also contain three additional items which are represented by silhouettes appearing alongside the main list. These items need to be found along with a Raccoon that inhabits every scene.
At the completion of the Hidden Object aspect of game play, a puzzle mini game will appear. These mini games cover tasks such as rearranging images broken up into sections or line up overlays on a backdrop scene. You might also be requested to colour a sketch while obeying a set of rules or travelling through a maze. In other instances you might need to avoid capture by guards while carrying out a task or remove linked barriers to unlock a box.
The required route of the various locations making up this game does not seem to follow a logical path. As a result, while each locations content follows a set pattern, your investigation seems rather haphazard with the only link being a static scene with printed dialogue from one of the detective duo. Eventually the stolen painting will be recovered an the criminal, who is not who you might have expected, is detained.
I felt the game was a little more challenging than the first Gray Tie offering. However it still retained the rather bitty feel. I downloaded my copy of the game from Gamehouse.com where it is priced at $19.99. You can also download it from Big Fish Games priced at £16.44. The game requires a 1.0 GHz processor with 1024MB of RAM and 325MB of hard disk space running Windows 7 and later.
Detective Agency - Gray Tie 2 Collector's Edition | GameHouse
Detective Agency - Gray Tie 2 Collector's Edition | Big Fish