A Dell Hybrid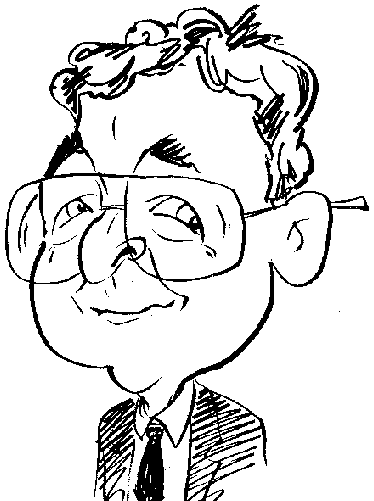 Review controls
Adding a keyboard to a tablet is becoming a popular trend.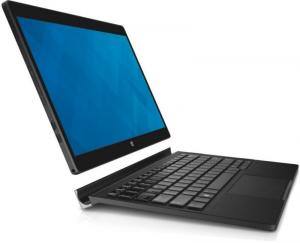 click image to enlarge
As it title of Latitude 12 Series 7000 2-in-1 might indicate, this Dell product is one of the new breed of hybrid portable offerings which goes by the model number of Latitude 7275. This product has been designed to attempt to give the user the best of both worlds when it comes to working with a tablet and a laptop within a single product.
Central to this product is the Tablet with dimensions of 290 x 195 x 9mm (W x H x D) and weighing 638g. This 12.2-inch touch screen delivers a resolution of 1920 x 1080 pixels with a 16:09 ratio and a pixel density of 176ppi. Running down the left side of the Tablet are a pair of Type C USB ports, headphone connection, volume adjustment rocker plus two concealed compartments for the optional insertion of a micro SIM card and a micro SD memory card. The right side of the Tablet houses the unit's power button and a Noble security cable slot. Front and rear mounted cameras are to be found on the top of the Tablet with docking pins arranged across the bottom edge of the unit.
Powering this hybrid device is a dual core Intel Core m5 6Y57 CPU and an Intel HD graphics 515 GPU. Memory with my review unit was 8GB of DDR3. Storage is handled by a 250GB SSD drive. Once the 64-bit version of Windows 10 Pro had taken up its quota it left 238GB to the user.
Dell has opted to go with folio style casing for this product. This casing, which is used to connect the Tablet to the keyboard element, is covered with a thin layer of material. This covering gives the product a slightly different look and feel when handling the laptop. It also negates the build up of finger smears on the outer casing which is certainly a plus point.
The folio casing consists of two panels which are connected together with a strip of re-enforced material. The lower panel features the keyboard, track pad and wrist-rest components. With no dedicated number pad feature, this keyboard uses a QWERTY layout for the 81 keys.
Supporting the Tablet is the top panel's main tasks although it does have a secondary use. This panel has a cutaway section positioned in the middle of the top edge and a rigid channel at the bottom. This channel's purpose is to hold the Tablet in place and provide connections for the Tablet's docking pins. As well as providing a secure support for the Tablet, this top panel has a hinged bottom area that can be set to various angles to help hold the Tablet at a viewing angle that suits the user, when using this hybrid device in laptop mode.
While I would normally open a laptop by raising the top cover containing the screen, I quickly adapted to using a different approach with this Dell hybrid offering. I found it easier to turn the laptop around so that the screen element was on the underside. In this position I would raise the keyboard element and then lift the screen and make the necessary adjustment to the angle at which the lower half of the top section would support the screen at a suitable angle.
According to the Quick Start Guide which came with my review unit, this product was originally launched with Windows 8.1. However my review unit was provided with Windows 10 Pro installed. Dell has added a number of its own developed tools to the basic Windows software. Heading this list is Dell Command Power Manager which gives you access to settings and feedback regarding battery capacity status. There are links to various updates, product registration and Dell Protected Workspace plus Dell Audio for adjusting volume levels and other audio settings.
When used as a laptop this hybrid device does require a firm base on which to sit. This can either be a table top or some kind of platform when being used on a lap. You also need to be aware that USB connectivity is limited to Type C ports unless you have access to an appropriate adapter. In fact Dell includes an adapter lead allowing for an Ethernet lead to be connected to a Type C USB port. The lack of an appropriate standard Type C to Type A connection forced me to use the keyboard's track pad rather than my usual approach of attaching a traditional style mouse for cursor control.
At the time of writing this review, the Dell Latitude is on special offer priced at £1,299.00.
http://www.dell.com/uk/business/p/latitude-7275-laptop/pd?oc=n005le727512emea&model_id=latitude-7275-laptop