Dell Gaming Laptop G5 15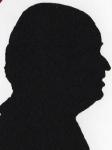 Like a number of Dell offerings it comes with a choice of hard disk, memory and processor options all under the same name of G5 15. So you can choose exactly what options you want at least until next year and then who knows what.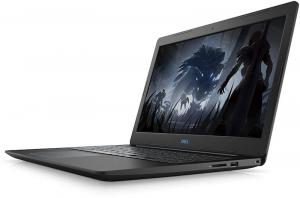 click image to enlarge
Not a light machine and while it does have good battery life and worked fine on my Wi-Fi those into gaming will probably use it on mains power in a single place and even plug in the Ethernet.
It is 38.5x26.5x2.5cm and weights 2.82kilos.
The unit as supplied to me had an Intel i5 8300H CPU running at 2.3GHz with 8GB of RAM a small 128GB SSD drive 'C' with around 38GB free and a 1TB hard drive 'D'.
The viewable screen is 34.5x19.5 which gives the diagonal imperial measurement of 15.6inches the default screen resolution is 1920x1080 showing at 125%. The screen goes back to 135%.
The screen itself is quite matt which is unusual and even with strong light behind is not that reflective this has another plus of not showing finger marks. There is a 2cm border left, right and top and close to 3cm at the bottom. Top centre above the screen is a webcam with dual pin hole microphones either side of the webcam.
The area around the keyboard is dark grey and also matt so again no finger marks. The 102 key keyboard has full size alpha and numeric keys. Behind the keyboard is a 3cm strip with only the on/off button and fingerprint scanner towards the right edge. There are 2cm clear strips left and right with a massive 11cm area clear in front of the keyboard, the 10.5x8cm trackpad is mounted 9.5cm from the left and 18.5 from the right which may seem strange but remember the numeric keypad is on the right side so the trackpad is close to centrally mounted under the keyboard. The keyboard is backlit for 45 seconds after the last key is pressed.
Going around the outside starting on the left a Kensington Lock port, DC power input, Ethernet, USB and SD Card port. The front has a pair of speakers. The right side has headset connection, two USB ports, USB 'C' and HDMI. The back has nothing apart from thermal cooling outlets.
Bootup is 24 seconds and shutdown to blank screen from desktop is 3 seconds.
Unlike most units that come with a one month trial of Anti Virus this comes with a one year subscription to McAfee Life Safe. Dell always seem to have some nice little Apps and they keep you up to date with drivers.
The graphics come via NVidia GeForce GTX 1060. You get Windows 10 Pro version 1803.
The screen has good colour definition and the speakers provide good sound and plenty of it, I listened at only 67% which for most notebooks is very low.
All the programs and Apps performed correctly and while my gaming days are long past this unit did everything I asked without delay.
The Dell G5 15 with specifications as described above is available directly from the Dell web site for £829 with one year collect and return warranty included.