International Intrigue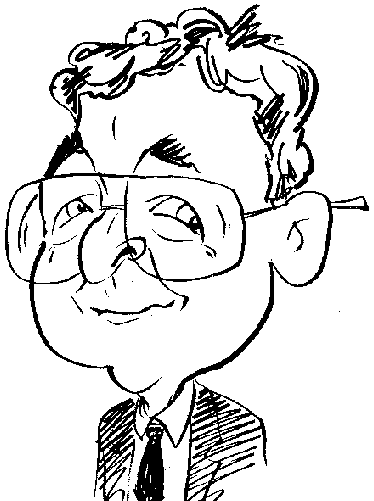 Review controls
When a Phoenix joins forces with Gargoyles, madness is bound to follow but can you cope?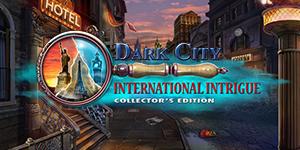 Friendly Fox takes players on an excursion to the Dark City environment with its International Intrigue Hidden Object Adventure game. I have been looking at the Collector's Edition version of this title which comes with a collection of bonus items to enhance the gaming experience. While some of the bonus items can be accessed immediately. others, such as Achievements, Collectibles and Morphing items, require progress in the game before they can fulfil their operation. There is also a bonus chapter that only becomes available once the main game has been completed.
As usual with games from this source, the player can make a number of adjustments to the playing environment plus create profiles to record the progress of different players. Set volume levels can be selected for music, sound effects and voice over dialogue delivered by in-game characters. The game can be viewed in full or wide screen mode with an easily recognised cursor as it is displayed against well-drawn scenes. Four levels of difficulty are available from a choice made up of Casual, Advanced, Expert or Custom with different rates of Hint/Skip recharging features, the identification of active areas and on-screen information.
In your role as the famous detective Agatha, you are set the challenge of investigating the triple threat that is threatening the world's most famous and iconic city. The appearance of the mythical Phoenix bird was creating fires across New York City. While gargoyle statues were coming to life in Paris and mad people were turning into monsters within London. Could these different events be linked and, if so, who was responsible for causing them to happen?
Your investigation will contain the usual mixture of mouse activated actions. You can search locations, find and use items, travel in different directions and meet other characters including the renowned magician Harry Houdini. When meeting other characters, you will be generally shown a static figure with some facial movement as they deliver their spoken dialogue.
Arranged across the bottom of the different scenes will be the tools available to you during your investigation. A centrally positioned Inventory will store the items you collect. If an item in the Inventory is accompanied by a plus sign then some additional work will be required before it can be used.
Along with the usual collection of Map, Hint, Strategy Guide tools are a Journal and Deduction features. At regular intervals the Journal will require you to match collected images with the relevant description while Deduction will ask you to search a particular scene for clues. Both these tools will emit a sparkle to indicate that player involvement is required. There is also a pop-out feature sitting on the left side of the screen. This will keep you informed as to whether Collectibles and Morphing objects are available for collecting in the current scene.
During Agatha's investigation there are various Hidden Object puzzles and mini games that need to be tackled. The game features the full range of Hidden Object action using text lists, silhouettes and circular segments to show the required objects which need to be found and sometimes positioned correctly within a scene. The mini games in this title vary in type as you create posters, steer a ship passed obstacles, balance weighs correctly, visit locations, feed animals and even defeat the villain.
During the game you get to visit New York City, Paris and London as you linked together worrying events. Among the characters you will encounter are the previously mentioned Harry Houdini plus Dr. Jekyll and Inspector Lestrade. Even with various city and a famous cast list, I felt the game was a tad light on content.
I downloaded my copy of the game from Gamehouse.com where it is priced at $19.99. It is also available from Big Fish Games priced at £16.44. System requirements call for a 1.8 GHz processor with 1024MB of RAM and 1.61GB of hard disk space running Windows 7 and later.
Dark City - International Intrigue Collector's Edition | GameHouse
Dark City - International Intrigue Collector's Edition | Big Fish (bigfishgames.com)