Mixing Fog With Wax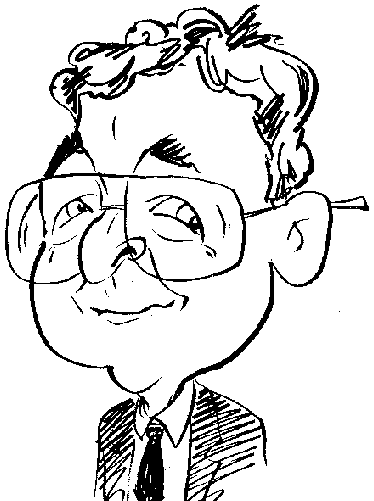 Review controls
The opening episodes of the Dark Dimensions series take you to Silvertown and Red Lake.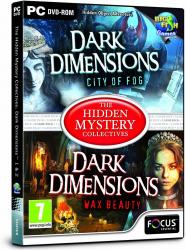 click image to enlarge
Dark Dimensions is the brand name of a series of Hidden Object Adventure games. I have been looking at a two-pack bundle of the first two titles in this series. These offerings are the City of Fog and Wax Beauty with both titles being developed by Daily Magic Productions.
Included with these two titles is a graphical front-end menu that can be used to install the games individually via Big Fish Games' loader. The two titles feature a similar range of set-up options. Profiles can be created so that different people can have their progress recorded. Adjustments can be made to the volume levels for music and sound effects with the game being played in windowed or full screen mode.
Dark Dimensions - City of Fog
As its title might indicate, the first episode in this series is based on the search of a town that was enveloped and consumed by a mysterious fog a hundred years ago. Your role in the game is that of an unexpected visitor to Silvertown in the present day. Curiosity takes over your initial worries as you decide to explore this location that was not meant to have been in existents for the past century, in fact every since the murder of a young woman called Lillian on the eve of her wedding.
The usual array of tools to assist you in your investigation run across the bottom of the screen. Running from left to right are a journal, recording your findings and including a map of Silvertown, an inventory and a Hint feature. Additional assistance is provided by your mouse cursor which changes shape to indicate when different tasks are available.
Hidden Object game play, identified by an outbreak of sparkles, make regular appearances throughout the game. These instances use the combination of a scene with a text list of required items. While this might seem fairly standard, there is one difference in its approach. The text list of items will be coloured yellow or, in some cases, blue. The blue entries are generally considered to be tools and are transferred to a tool section once found from where they can be used to select a yellow coloured item.
The game features a number of mini game puzzles. These puzzles are varied in type and usually are used to block access to an area. Among the puzzles are those involving creating an image from sections, arranging coloured gems, swapping red dice with green dice, matching layouts and releasing a blocked tile. A Skip option becomes available after a short delay.
Dark Dimensions - Wax Beauty
The second episode in the Dark Dimensions gives you the opportunity to continue in the same role as that of your character in the City of Fog. This time the game's situation has been created due to a conflict between a successful and attractive woman and her less fortunate brother living in the town of Red Lake. It is up to you to save the town from the evil forces that have befallen Red Lake.
Playing the game gives you a choice of Casual or Advanced mode. The former has a fast charging of the Hint feature, glints to identify active areas and no misclick penalty. Advanced mode has a slow charging rate, no glints and a misclick penalty.
It is immediately noticeable that a couple of features have been enhanced with this follow up. Characters, in this haunting environment, are fully animated with their dialogue provided by voice actors and also presented in text format. The game's special graphical effects were also better that those of the first title.
Hidden Object game play format is similar although the use of a split panel to display tools and clues is handled differently. Rather than the yellow and blue colour scheme of the first title, this offering uses yellow and white. Also you need to make use of tool items immediately rather than store them until required later.
Mini game puzzles often feature as an obstacle to block your access to an area as they did in the first title. In some cases you will need to add an element to activate a puzzle. Among the puzzles you will need to face are those requiring the rearrangement of gems and tiles, matching heads with bodies, playing peg solitaire and duplicating a drawing with the pose of a statue. The Skip option is retained.
While equally challenging, I felt that Wax Beauty delivered a more enjoyable playing experience. A check on Amazon revealed that this two-pack offering is available priced at £4.62. System requirements call for a 2.5 GHz processor with 1280MB of RAM and 1.1GB of hard disk space running Windows XP and later.
Dark Dimensions 1 & 2: The Hidden Mystery Collectives (PC DVD) : Amazon