A D-Link Router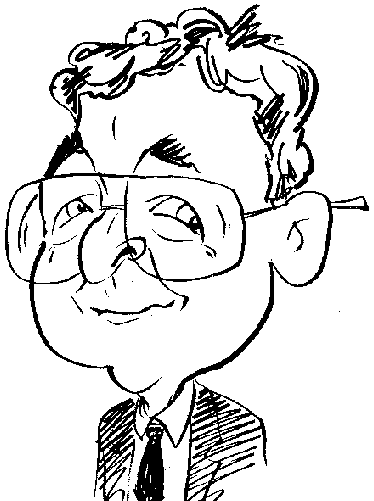 Review controls
When playing games there is a wide virtual world out there accessible with an appropriate router.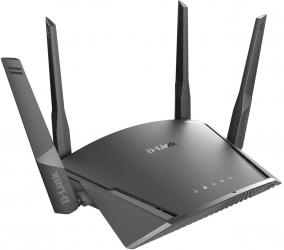 click image to enlarge
Adding to an extensive catalogue of products, D-Link has released its Exo Smart Mesh WiFi Router series which offers a seamless connection solution to the home user. At its launch, this new series consisted of the AC1900 and the AC2600 Smart Mesh WiFi versions of the product.
While I often prefer my playing game activity to be a somewhat solitary occupation as I test my skill and ability against that of the software developer, there are many who prefer a more widely held operation with an Internet based environment of multi-player action. This is where the D-Link Exo Smart Mesh WiFi Router enters the picture as the gamer takes in the world at large.
Predominately black in colour, the main body of this device has dimensions of 22 x 18 x 6 cm (W x D x H). Attached to the sculptured body are four swivel adjustable antenna which add a further 18 cm to the overall height requirement for this piece of equipment. These antenna, which are both wider and fatter than some that I have seen, can be swivelled to lay flat should the need arise on occasions/
While a USB 3.0 port is positioned on the front right of this router, the rest of the unit's physical connection options are all located on the rear of the AC1900. Arranged from left to right. you have access to a power button. DC IN socket. mini WPS and reset button, a WAN (Internet) port and four numbered wired Gigabit Ethernet ports for those situations when WiFi connection is not available or suitable. Decorating the front of the router are five LED lights with appropriate labels that provide feedback regarding the unit's status.
Accompanying the main router unit in the box is a power lead measuring 186 cm which should help with positioning the router in an appropriate place within the physical network. Exchangeable plugs are provided with the lead for use in various systems. You also get a cable for connecting to an Internet source. The router comes with McAfee Secure Home software, giving the user a free 5-year subscription for up-to-date protection that include parental controls. IoT anomaly and botnet detection plus the blocking of suspicion connections while not allowing access to malicious content.
What you do not get is a reasonable User Manual in printed format. You are limited to using a downloaded app from the App or Play Store. I always felt happier if I have printed documentation to fall back on for set-up and general information. Also bundled with this D-Link router is a 2-year McAfee LifeSafe™. This product allows the use of the McAfee antivirus software to cover an unlimited number of appropriate devices.
Powered by a 880 MHz dual-core processor, offering buffer-free video streaming and fast Internet surfing, the router features the latest 802.11ac WAVE 2 WiFi for a combination of dual-band and tri-band wireless speeds that D-Link has rated at 1900 Mbps, 2533 Mbps and 3000 Mbps. The built-in support for Mesh technology will help spread the router's range over wider areas of transmission. There is also support for voice control when used with Google Assistant and Amazon Alexa.
Despite my preference for printed documentation, the setting up of this D-Link AC1900 WiFi router was reasonably straight-forward as a Setup Wizard leads you through the various steps covered by such elements as the Network and Internet services plus a management menu. Features are often automatically recognised so reducing the need for the user to make a choice.
Overall I was satisfied with the performance of the D-Link Exo Smart Mesh WiFi Router AC1900. While I am not the biggest fan of protruding antenna, as I tend to knock into them at inopportune moments, I was happy to live with this D-Link offering. The presence of printed documentation would have made me happier. The D-Link Exo AC1900 Smart Mesh WiFi Router is a reasonable product which will be available from Amazon priced at £99.95.