Powerful Audio Facility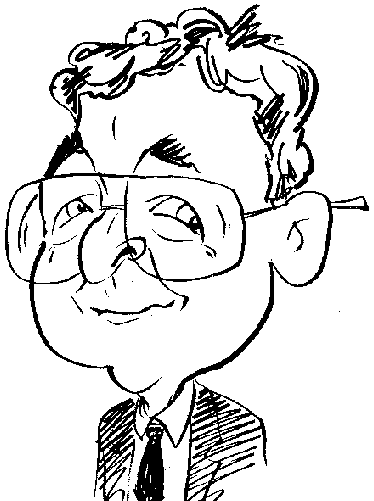 Review controls
A visit to a Soho hotel introduced me to a high-end amplifier product.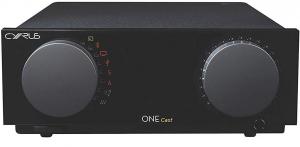 click image to enlargeFor reasons that sometimes are not all that clear, Press events, including product launches are rarely conducted on a Friday. I tend to favour the reason for this being that Friday is often regarded as POETS day - with the polite version standing in for Push Off Early Tomorrows Saturday. Of course I could be wrong but over the years I can only remember a couple of events conducted on a Friday and one of these was a Friday 13th which was obviously a risky choice with, as far as I can remember, limited attendance. The second time, and most recent event, involved my introduction to the Cyrus ONE Cast.
For those that are not too familiar with Cyrus, I should explain that Cyrus is a British company specialising in high performance, upgradable Hi-Fi systems. Over the past 35 years, the company has been hard at work developing modular audio room-friendly products that are claiming to make listening to music to be an emotional experience. The latest product to emerge from Cyrus is the earlier mentioned Cyrus ONE Cast.
This is the third member of the Cyrus ONE family and arrives with the claim of being the world's first Hi-Fi streaming amplifier with triple voice control support. Depending upon your system set -up. you can control this Cyrus audio device via Google Assistant, Apple Siri and Amazon Aleka voice activation systems. I should add that this voice control requires the presence of the appropriate device for each type of voice command. I wonder how the Cyrus ONE Cast would cope with a request to Siri informing it to command Aleka to tell Google Assistant to play a certain piece of music.
The Cyrus device also has support for Google ChromeCast and Apple AirPlay 2 delivering compatibility for any devices with these systems. You also get native streaming support for file formats up to 24/96K whether working in a single or multi-room environment as you play music around covered areas.
The Cyrus ONE Cast's black box has dimensions of 77 x 220 x 390 mm (H x W x D). Located at the rear of the unit are connections for digital wired options for USB B asynchronous with DSD 128 support, HDMI, co-axial. There are also analogue connections for built-in MM phone stage, line-level input plus pre-outputs for connection to additional power amplifiers and high power AB headphone amplifier.
Whenever you power up the Cyrus ONE Cast, it immediately goes into a "search and find" mode as it detects the speakers that will deliver the output to the audience. This check will make use of the Cyrus proprietary S.I.D. (Speaker Impedance Detection) which calibrates itself to act in partnership with any loudspeakers its encounters. With 2 x 100W of power, the Cyrus ONE Cast is capable of working with a wide range of speakers.
Along with its multi-voice control facility, the Cyrus ONE Cast comes with a remote control so coach potato and wandering listener addicts can always remain in charge when issuing commands. You can also set the device so that guests or interlopers can not make adjustments to your favourite settings. Cyrus is not a die-hard fan of smartphone apps so has not developed one - the use of voice control and the remote control will provide ample facilities. The device will automatically put itself into standby mode to save on power if it receives no input for 20 minutes.
These new features have been added to those that were already familiar to fans of the earlier Cyrus ONE and Cyrus ONE HD. These features include 32 bit ESS Sabre SAC, high power, low noise design, moving magnet phone stage plus Home Theatre and AV compatibilities.
The Cyrus ONE Cast is a product that is aimed at the real Hi-Fi enthusiast who are looking for an audio device that will enhance their listening pleasure when playing their favourite music and other audio needs. Cyrus has priced this product at £1,299 which could limit its appeal to an enthusiast working on a limited budget.