Four into One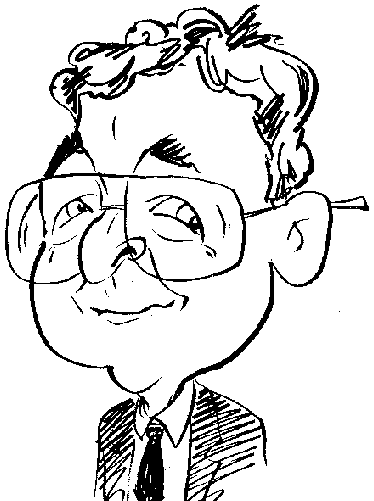 Review controls
Looking back into my game playing past was certainly a thought provoking experience.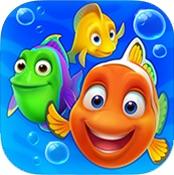 While conducting one of my infrequent tidying up operation, I came across a hard drive which I had completely forgotten about. This was an old external Seagate unit which I had used in the past to store games that I had become bored with at the time. It certainly brought back memories in a few cases while several titles failed to stir even a glimmer of remembrance. However an attack of nostalgia encouraged me to check out some of the long-forgotten titles and thus resulted in this article as I took a look at some of yesteryear's gaming offerings.
First up in this look-back is CowBall which made me think I was going to be involved in either a farming simulator or maybe something involving bovine dancing. But instead I was whisked off to the American Wild West. I had to deal with a pistol shooting cowboy attempting to remove articles of 3D scenery by controlling bouncing balls and other implements in a type of Breakout offering.
The game gives you a choice of Easy, Normal or Hard difficulty as you tackle 200 levels of arcade action. Your arm-outstretched cowboy acts as the paddle while the rest of the screen area is given over to a Western themed scene that might cause one or two surprised such as the appearance of ostriches, zombies and fire demons. In some cases the scene is laid out a little like a maze and symbols, such as revolvers, Stetsons and a sheriff's badge, are used to provide bonuses.
This is the type of game that can quickly get under your skin and it even features an attract mode to pull you back in when taking a break. I can see myself playing this game when I should be carrying out more important tasks, so "Thank you" Urse games who developed this title.
As you might suppose from its title of Fishdom, this next game to catch my eye was about an aquarium. Since I have little interest in fish, apart from accompanying my chips, I felt reasonable safe in letting this particular genii out of the bottle. Developed by Playtrix and subtitled "Spooky Splash", this game is concerned with creating an aquarium of your dreams using money earned from playing the Match-3 levels that form the greater part of this offering.
With options to adjust the sound levels for effects and music, you can also select full, but not wide, screen viewing with a custom cursor and whether to display tips and hints. Your aquarium, as it progresses through its development, forms the backdrop of your view, with various Match-3 grids superimposed on top without interfering with any aquatic action.
Match-3 game play involves swapping two adjacent tiles to create groups of 3 or more similar tiles. Power-ups, such as bombs, and obstacles, including chains and shielded plates, add to the challenge. Money earned from completing Match-3 action can be spent on upgrading your tank and stocking it with fish, beauty items (e.g. plants) and comfort items.
Fishdom is visually impressive with excellent fish animation. There is an option to take photos of your aquarium and view them in a photo book facility. I must admit that I found the aquarium was more relaxing rather than competitive.
The third entry in this nostalgic trip is Gemsweeper. This Lobstersoft Games software places you under the guide of Professor McGuffog as you are led on an investigation of the 15 temples making up the ancient Mayan city of El Dorado. In order to reach the treasure hidden there you will need to work through 225 puzzles in either Quest or Arcade mode. Actually you will need to complete several Quest levels before being allowed to try Arcade mode.
These puzzles are of the nanogram variety where you will need to create simple shapes from a grid by using numeric clues placed along the top and left side of the grid. As you follow these clues and discover gems, so you build up piles of gems that disappear once the grid is completed.
As you reach the conclusion level for each temple, you are presented with a slightly different form of nanogram puzzle as a bonus level. Instead of completing the full grid, each row or column that is cleared, will be replaced by another row or column until the necessary pile of gems is collected. This bonus level type of nanogram action is used throughout Arcade mode. I felt the game was a little boring and could have benefited from some variety.
Finishing how I started this look-back at games passed their first flush of youth, is Magic Ball 4. This sets you the task of destroying 3D scenes with the aid of a paddle and ball equipment. Developed by Alawar the game is based on the scenario where the human race faces annihilation due to the work of the evil alien Mamay. This alien has kidnapped thousands of men and woman who were then transported to another dimension. Earth's scientist created the Magic Ball of Relativity which can use to defeat Mamay's plans and return the captives to their normal home.
With options to set the video resolution, volume for music and sound effects plus turn on/off shadows, mirrors, freeze sky and a smart camera, you can use the Magic Ball and a choice of three paddles to destroy 3D scenes. A variety of tools, including multiple balls, rockets and cannon balls with some outside assistance, can be used as you are faced by a drunken ball, bright sunlight and a screen that can be affected by earthquake disruption. The game has 100 levels of visually impressive action and comes with the same warning I placed on CowBall.
https://www.iplay.com/games/magic-ball-4
https://www.playrix.com/fishdom/