Connected Toothbrush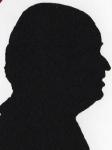 While it is not the first toothbrush that uses the airwaves to store brushing results that has resided in my bathroom it is the first such device intended for adults. It comes from a company whose main lines are in the connected home.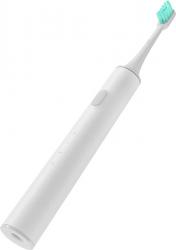 click image to enlarge
Setup should be just turning Bluetooth in your phone on after installing the App from either the iOS or Android store. Once you have created an account it scans for devices and once 'bound' your cleaning regime should be just a matter of checking that you are brushing correctly and while the length of time you brush is important the firmness - or lack of – is also stored.
There are three modes (speeds) of brush action.
While a lot of adults will feel initially concerned that whatever they have been doing for years is incorrect your dentist has probably told you during a 'hygienist' session that an area or two needs extra attention.
The box contains the toothbrush body is 16.5cm long and round at 3cm, there is another box inside with the toothbrush head 8cm long, this is shrink sealed for hygiene, the brush is 2.5cm long and 1cm wide, they are bonded into the head. Also in the box are two colour rings that can be fitted between the brush head and brush to enable to tell whose brush it is should you have more than one electronic toothbrush in the household.
There is a charging base that has a USB lead attached meaning you either need a PC or 13amp USB plug front to charge the toothbrush.
There is a small twelve side (11x6.5cm) fold out sheet that covers everything from initial assembly to brushing technique.
I had initial problems binding the toothbrush to Bluetooth and the App but that was because my initial instruction sheet was in Chinese not English but once I knew what I should be doing to link the toothbrush via a replacement instruction sheet all was fine.
Once the App is installed there are plenty of instructions and help available.
A lot of people – me included – do not brush correctly it's not just that we rarely brush long enough but often we are too hard and as the toothbrush has three modes each has a purpose so do read up on when and how and in the long run you will probably need less done when you visit your dentist.
Customisation within the App allows you to change the default 2 minute duration, as well as brushing mode that has four settings; there are also 'Additional Features'.
The home screen has – for me anyway – annoying bubbles floating across the screen. It also has other information including the amount of charge left in the toothbrush.
Another screen saves brushing data by day, week and month.
The Mi Electric Toothbrush is available from Amazon for £32.99.