Glass Rescues Ink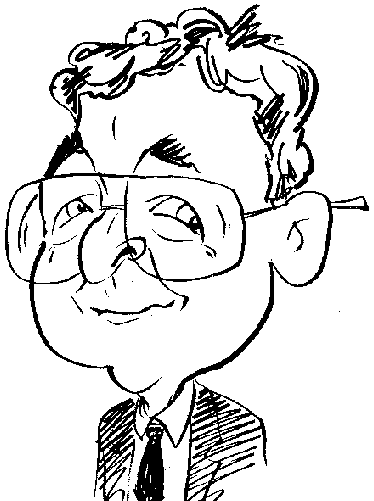 Review controls
When earthquakes occur, who do you send for? It has to be Glass and Ink.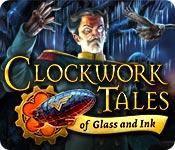 Entitled "Clockwork Tales of Glass and Ink" this is a game which takes you on a voyage into a Steam Punk world ruled by machines and gadgets. Developed by Artifex Mundi, the game is a Hidden Object offering with my review copy being of the Collector's Edition variety. Along with the main game, as you attempt to solve the mystery of giant earthquakes that are destroying cities and a missing professor, you get a bonus game plus options to replay mini games and Hidden Object scenes while viewing achievements, gathering collectibles plus checking out concept art and posters. You can also replay the game's music soundtrack. Unusually all these items, apart from the bonus game, are available immediately.
Prior to entering the world of Glass and Ink, you can create profiles that allow different people to play the game at their own speeds. Adjustments can be made to the volume levels for music and sound effects. Further options allow you to activate full screen viewing, voice-overs for spoken dialogue and the use of a custom cursor. The game can be played in a choice of Casual, Advanced or Expert difficulty levels. These will give you different rates of charging for the Hint and Skip features, the use of glimmers and sparkles plus a variable penalty for mis-clicking during Hidden Object game play.
After investigating outbreaks of giant earthquake, Dr. Ambrose Ink believes he has discovered their source from which they start as being Hochwald, a town near the Barber family castle. He then calls for your assistance as you take on the role of Evangeline Glass, a Secret Agent. However by the time you arrive at Hochwald, Dr. Ink has disappeared thus leaving you to carry out the investigation of your own or almost on your own.
Aiding you in this quest are various tools running across the bottom of the screen. Positioned above a Menu option on the left are short-cut options to view the game's Walkthrough or Strategy Guide, Map and details of the Steambugs you find that form Dr. Ink's collection. Taking up the next position is the game's inventory holding the items you collect until required and this is followed by a Hint feature which will require charging after each use.
Not long after starting the game, this area will be added to by the presence of Matthew. I alluded to Matthew a little earlier with regards to help. Matthew is Dr. Ink's mechanical raven which can be used to perform fetch and carry duties when objects are out of your immediate reach. Helping Matthew and you to perform tasks is your mouse cursor which will change shape when over areas when certain actions are possible.
Fortunately your adversaries in this game are not particularly bright as you embark of an investigation that includes acting as a cocktail maker, stealing and flying a Zeppelin, making use of a personal flying machine, using a dumb waiter, escaping a dungeon and discovering a secret room. You even have time to collect the 30 Steambugs that occupy scenes and draw attention to themselves by crawling across the scenery.
Aided by a map which can transport you between locations, you will meet different characters. They can communicate their dialogue in spoken and text format. Along the way you will encounter Hidden Object sessions and mini game puzzles that can test your skill level. Hidden Object game play tends to combine a scene of cluttered items with a text list of those that are required. Sometimes the list will feature a single colour but occasionally some entries will be in a different colour. This will indicate some additional task will be necessary before the item can be selected. In certain cases you will need to find some pieces which then come together to form an object you will need later.
Numerous mini puzzle games are arranged at various intervals during the game. These puzzles could involve sorting coloured balls to their appointed home or arrange them according to a predefined colour sequence. Other puzzle types include creating an image by moving segments or bands making up a circle, create a drink, arrange gears to power a machine, assemble a glider and create a path by using mirrors. Should a puzzle prove too difficult then a Skip option will become available.
The game has been designed so that there is more than a single route for the player to take to complete the investigation. Events can be tackled in any order without suffering a penalty. I have seen this game available for downloading from Big Fish Games priced at $6.99. The game requires a 2.0 GHz processor with 1024MB of RAM and 1082MB of hard disk space running Windows XP and later.
Clockwork Tales: Of Glass and Ink > iPad, iPhone, Android, Mac & PC Game | Big Fish (bigfishgames.com)