Park Ranger 14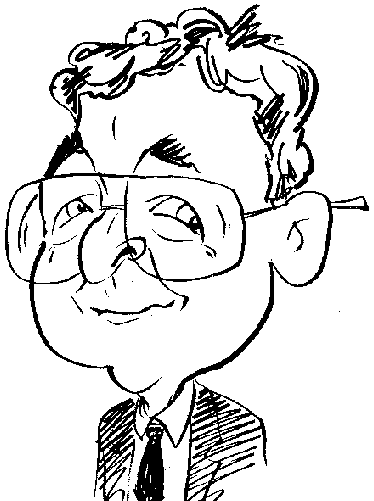 Review controls
Fancy a life of healthy outdoor activities. This next title shows what could be involved.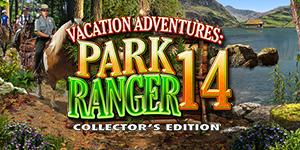 The long-running Park Ranger series of titles has now been expanded with the latest offering from Casual Art. Retaining the series' Hidden Object action format, Casual Art has included a number of bonus items to develop Vacation Manager – Park Ranger 14 Collector's Edition. Not only do you have to search for miscellaneous collections of items within an outdoor environment but need to tackle numerous types of mini games and puzzles.
Once you have made the usual adjustments to the gaming environment by setting audio levels and opting for full screen viewing, you can join the Rangers under your chosen name with either a male or female headshot. Three different modes of game play are available. You can select from Casual, Challenge or Extreme difficulty. Depending on your selection, you could get a tutorial, have different rate of charging the Hint and Skip options plus contain help as you search for required items.
As a novice Ranger you are led through the need to pick up bonuses by collecting cans, bottles, scraps of paper and other items of rubbish from various scenes. Points will be awarded for collecting rubbish. No indication is given as to how many rubbish items can be located within a scene that is mounted above an area displaying necessary action. While the game has two Hint offers, dealing with a single item or all current visible objects, these features only apply to those elements in the main list.
You will also need to be on the lookout for certain wildlife represented by silhouettes in a separate box. This box sits alongside the main Hidden Objects that are listed in text format and need to be found. There is only enough space to show six items at a time with items found early being replaced by others in the list as progress is made.
Reflecting an appropriate location, the scene will contain numerous items including some wildlife creatures that are not featured in the separate box. The scene might feature a couple of special areas indicated by an outbreak of sparkles. These areas can be entered to reveal a zoomed area holding required items such as those from the list and rubbish. Once emptied of wanted items the area will automatically close itself. Each scene will also contain a miniature camera allowing you to capture its view for your photo album.
If an item in the text list is coloured red then it will be hidden in or behind another object. The mouse cursor will change to a magnifying glass when over the location of a hidden object. At least one item in each list will be coloured blue to indicate it represents a task. By holding the mouse cursor over the blue item you will see instruction as to what is required to complete the task.
After numerous scenes involving the Pinecreek Hills area, the game takes a diversion involving a trip to Puerto Rico for more varied scenes. There are even some underwater scenes to explore and search for items. While most of the scenes displayed throughout the game are basically static, there is an occasional animation element to help distract your attention.
At the conclusion of each of the game's Hidden Object scene, you will be challenged to complete one of the game's numerous puzzles. Selected on an apparent random basis, there are puzzles categorised as Jigsaws, Rotate, Flipsaw, Spot the Difference, Word Search, Concentration and Miscellaneous. As you would expect from the range of puzzles, some of the puzzles were far more time consuming than others when trying to complete them.
Vacation Manager – Park Ranger 14 CE certainly offers plenty of content with its mixture of Hidden Object and mini game puzzle action. You even get the option to retackle any scenes to improve your performance or opt for Extreme mode as you look for every item. The game can be downloaded from Gamehouse.com where it is priced at $19.99 or from Big Fish Games priced at £16.05.. The game requires a 1.0 GHz processor with 1024MB of RAM and 832 MB of hard disk space running Windows 7 and later.
Vacation Adventures: Park Ranger 14 Collector's Edition > iPad, iPhone, Android, Mac & PC Game | Big Fish (bigfishgames.com)
Vacation Adventures - Park Ranger 14 Collector's Edition | GameHouse